'Our research shows that 60 per cent of the growth and interest in anime will come from India for the next few years.'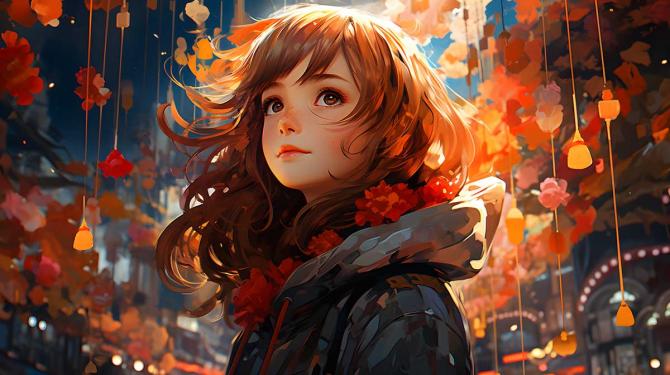 Anime is one of the fastest growing genres in entertainment across theatrical, streaming and on TV.
Crunchyroll, along with Netflix, is among the top investors in the genre.
Crunchyroll, estimated at $100 million-$150 million in revenues in 2022, is an independently operated joint venture between two different subsidiaries of the $86 billion Sony Corp.
Vanita Kohli-Khandekar/Business Standard caught up with Brady McCollum, chief operating officer, Crunchyroll, on Zoom during his recent visit to Mumbai.
Where is Crunchyroll right now globally and in India?
Crunchyroll strives to be the home for anime.
We are known for our streaming services, which have 11 million subscribers across 200 countries. But that is only one way in which fans get to enjoy our content and stories.
We are known for theatricals; we do e-commerce, games, collectibles, and in some markets also publish Manga.
The only way we can best serve fans in each of those markets is by realising the fan insights and understanding what drives fan engagement, and creating touchpoints.
The service has been available in India for some years. But the most recent investments have been made only in the past year or so.
We have updated prices, launched numerous Hindi dubs (dubbed shows), and are in the process of adding Tamil and Telugu.
India is a very important market because it has the second largest number of anime fans after China.
Our research shows that 60 per cent of the growth and interest in anime will come from India for the next few years.
We are meeting with partners, getting feedback and figuring out exciting ways to enjoy the content.
(Crunchyroll currently offers 500 series with 7,500 episodes in India. It is a freemium service with a price in the range of Rs 79 to Rs 99 a month).
Which are your largest markets?
The US is one of our largest markets. There is a lot of growth in Latin America and Europe.
More recently we have made major investments in India and South-east Asia. We make anime from Japan, but don't have a domestic service there.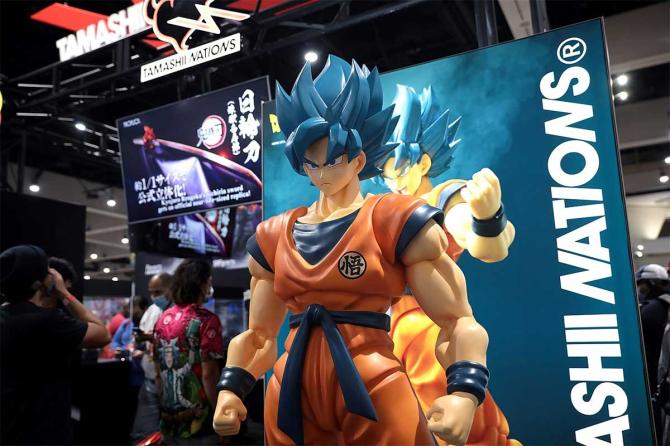 Among theatricals, streaming, merchandise etc. what are the big chunks of the revenue pie?
We are best known for streaming and theatrical. We don't give breakdowns but we released Dragon Ball Super: Super Hero, whose numbers are globally available. (The 2022 film grossed $86.5 million in ticket sales at the global box office.)
Depending on the market, fans like to engage with and enjoy the content in different ways.
For example, in Latin America there is not necessarily interest in home entertainment products -- DVDs, Blu-ray -- but there is a lot of that in the US and Europe.
How important is it to offer other things like licensed merchandising, benefits to members and the bells and whistles you attach to intellectual property (IP)? Are they more important in anime than in live action?
We call it the flywheel that is different in every market. It might be more towards theatrical in one market and towards collectibles in another.
Music is an area, with videos and concerts; games are another area. You have to listen to fans.
What are the fans saying in the US and other markets?
Fans are looking for more merchandise; they are looking for dubs in more languages, for events.
For instance, we publish Manga in France and Germany. France has the second largest Manga market outside of Japan in both readership and sales and Germany is a strong publishing market.
You get to see the crossover when anime is released. Manga is typically released before the anime but as new fans are introduced to anime they discover the Manga.
Fans are looking for deeper experiences around the shows they love -- to play ball in a game, collectibles, and events.
Are there certain stories that work better in India or France or other countries?
We see some global phenomenon popular in almost all markets. Then you see local differences -- either thematic stories that are relevant to a particular culture or because of history.
A lot of fans are familiar with Dragon Ball because it was broadcast in a lot of markets. So, when the movie came and then the subsequent series, there was already built-in awareness for that IP.
What are the challenges for anime?
Globally, Crunchyroll has 1,300 series, 46,000 episodes. How do you continue to improve the discoverability, make sure it resonates with fans and they find shows that interest them?
That is something we have made progress on, but we need more progress.
Feature Presentation: Ashish Narsale/Rediff.com