Supermodel Heidi Klum insists that there will not be any more additions to hubby Seal and her family for the time being because they just don't have enough space in their house.
The German supermodel is mum to three kids -- three-year old daughter Leni with Italian Formula 1 boss Flavio Briatore,  and two sons, Henry, one, and Johan, eight months, with British soul singer Seal.
And with the kids growing up fast, Klum admits that their house is so full that Seal and she have decided not to have any more children.
'Not right now, our house is pretty full!' Contactmusic quoted her, as saying.
Klum, after having three children in the space of just two and a half years, said that giving birth was 'easy'. She also revealed
that her husband likes her when she's pregnant.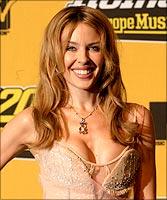 Kylie Minogue turns curtain designer
Singer Kylie Minogue is reportedly set to launch her home furnishings brand for major UK retailers John Lewis and Debenhams.
According to a pal, the 39-year-old, who has inspired a beachwear range for H&M that went on sale in May this year, has  already designed beddings and curtains, and is in talks with the companies' bosses to finalise things.
'Kylie has been in meetings this month finalising details,' the Daily Mail quoted the pal, as saying. 'She has designed bed linen, towels and curtains which will be available in stores next year.'
According to another pal, the pop diva, who already markets her owns fragrance, designed the line with friend and stylist William Bakerand.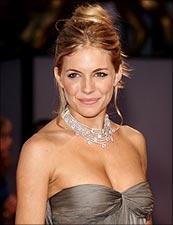 Sienna Miller loves tucking into chicken tikka
British star Sienna Miller loves tucking into Indian food, especially chicken tikka.
And the news comes from none other than our very own Dino Morea, who enjoyed a dinner and a dance with the star recently.
Miller has been in India to raise awareness about global warming, but she took some time out for a bit of fun.
Morea reveals that Miller is great fun to be with, and is a real foodie who loves tucking into Indian food.
'She's a fabulous girl, lots of fun to be with. She's a foodie and loves Indian cuisine, especially chicken tikka masala,' The Sun quoted him, as saying.
Miller is in India on a weeklong trip as an ambassador for Global Cool.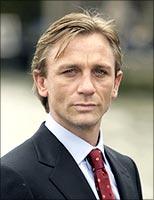 Craig gets $13m pay rise for next two Bond movies

 

Signing on for the next two 007 movies has made Daniel Craig Britain's highest paid actor.

 

The actor wowed both critics and audiences with a stellar performance in Casino Royale last year (2006), and now thanks  to the amount of mullah the film raked in, Bond bosses at production company

Eon have decided to give Craig a pay raise.

 

The film took in 300 million pounds at the box office, making it the biggest-grossing Bond film ever.

 

Craig will now reportedly be pulling in an estimated 5 million pounds for second Bond film, and 8 million pounds for his third, reports the Daily Express.

 

Leon Forde of movie magazine Screen International said that Craig's pay raise actually came as no surprise, since he's

'become integral' to the franchise's success.

 

'The fact is that he's become integral to the success of the Bond franchise and I'm not surprised that he's been given a new

contract. Eon are obviously doing everything they can to keep him on board,' the paper quoted him, as saying.

 

Eon however refused to comment on Craig's bumper new deal, with a spokesman simply stating that they 'never discuss such matters.'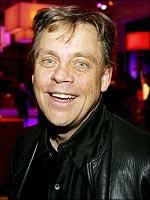 Luke Skywalker has 'failed' Star Wars trivia tests!
Mark Hamill, who became famous by playing Luke Skywalker in the Star Wars epics, thinks that he is the world's worst expert on the movies that earned him fame.
The film star claims that he has seen the trilogy only once, and that he knows very little about the movies.
'I have failed Star Wars trivia tests. People come up to me at conventions and use terms that I've never heard of,' Contactmusic quoted him as telling the British radio station Heart.
'Props from the film that we didn't have names for have names now -- Dustbin Robot, he got the name IG54 or something when he became a toy nine months later,' he added.
Hamill admits that Star Wars fans even know more about the fictional Max Rebo Band in George Lucas' science fiction  saga than he does.
'I say things like 'the blue guy with the trunk' and the fans go, 'Oh, you mean Sy Snootles'... and I have no idea,' he said. 
Travolta almost turned down Hairspray role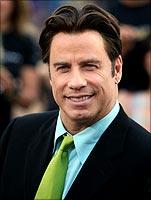 John Travolta has revealed that he would not have agreed to play overweight mother Edna Turnblad in his new movie Hairspray if he had not been persuaded by director Adam Shankman's passion for the film.
The actor was afraid that Hairspray, which is an  adaptation of the Tony-Award winning 2002 Broadway musical of the same  name, would not be as successful as Grease, a 1978 adaptation of another musical.
However, he put his doubts aside after realising the cast's commitment to the film.
'(Shankman) basically said to me, 'I take this movie  personally and if it doesn't come out right, I'm going to die.' And I said, 'Whoa, I've got to go with that guy,' because musicals don't work unless every throttle's on full, so when I got the sense everybody cares, then I said okay.' Contactmusic quoted Travolta as saying. 
'I'd already had the biggest musical in history with Grease and I wanted to leave it at that. So, excuse the pun, but it took a lot of grease to get me back in the frying pan,' he added.
Photographs: Getty Images