Actress Salma Hayek has revealed that her Ask The Dust co-star Colin Farrell did a naked ballet dance, before the duo shot a sex scene, to help calm her nerves.
The sexy Desperado star said she had been nervous about shooting the scene with Colin because she had heard about his reputation as a ladies' man. She said Farrell's nude ballet only helped her to relax. "I finally came out of the dressing room, all covered up and Colin's completely naked, jumping around in the sand doing ballet dances. I started laughing and it relaxed me," The Mirror quoted her as saying.
"I expected him to be a bit nuts. But when we were naked, he never looked down one time at my naked body -- he looked me in my eyes," she added.
Al Pacino to star in LA stage production of Salome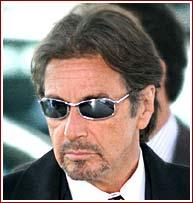 Hollywood legend Al Pacino has signed up to star as King Herod in a Los Angeles stage production of Oscar Wilde's Salome.

 

The 65-year old actor will star as the Jewish king who lusts after his wife's daughter, Salome, played by Jessica Chastain, in the one-act biblical drama, scheduled to run from 14 April to 14 May at the Wadsworth Theatre, reports Contactmusic.

 

Actor Kevin Anderson plays John the Baptist, Salome's object of affection and later revenge.

 

Pacino has reportedly worked for two years developing the Broadway adaptation of the play with director Estelle Parsons.

 

M Night Shyamalam writes children's book

 

India-born Hollywood director M Night Shyamalan's latest movie Lady In The Water, will not only be hitting the big screen soon, its literary version will also be available as children's literature in stores in

June this year.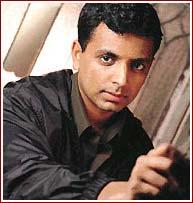 Megan Tingley, editor-in-chief, Little Brown Books for Young Readers, praised the Signs director and said they were delighted to publish the book. 'M Night Shyamalan is one of today's most intriguing storytellers and his films often celebrate the power of children. It is no surprise he has decided to turn his considerable talents to writing a storybook for a young audience,' Zap2it quoted her as saying.
"We are delighted to be introducing Night's work to young readers and their parents -- who will undoubtedly find the tale as enormously compelling, inspiring, and moving as his films," she added.
The book, which has been illustrated by Crash McCreery, will be available in stores from June 21, one month prior to the release of the Warner Bros. film.
Jennifer Aniston gets rid of Brad Pitt's old clothes!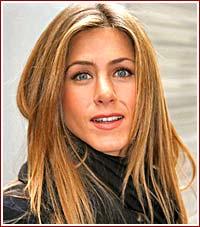 It seems that Friends star Jennifer Aniston got rid of the last remnants of her marriage to Brad Pitt, by giving away his old clothes to charity. She was spotted dumping bags of Brad's rags at a second-hand store in Burbank, California.
'When a woman in the shop realised it was Jennifer Aniston, she went over to see what she'd left," a source was quoted by The Sun, as saying.
'But it was too late because a worker who didn't recognise Jen had already dumped the clothes in a bin mixed with lots of others,' he added.
Last year, Jen held a ceremony on the beach by her Malibu home where she set fire to her wedding dress, officially marking the end of her marriage.