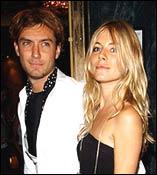 Sienna Miller, who has reportedly called off her wedding with Jude Law, is totally devastated over his alleged affair with his children's nanny. The two co-starred in the box-office dud Alfie last year.
Jude Law has publically apologised to Sienna, and this announcement is the latest to hit the world's press.
'Sienna is probably too angry for tears at the moment. It is anger and betrayal. Never in a million years would I have suspected that he would do that to my daughter. We have been speaking regularly and neither of us has had too much sleep. But she is an absolute trouper, my Sienna. She has always been very strong,' Sienna's mom told the press. 
'Sienna is not with Jude at the moment. I have not heard from him and I would not expect to in the circumstances. She has spent the last couple of days in the country, staying with friends. I can't comment on whether they will stay together. It is their affair. They have to work it out,' she added.
Jessica Alba lives by the rules of sex!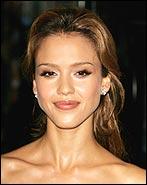 Fantastic Four actress Jessica Alba claims she decided not to have sex until she reached adulthood.

 

The actress, who got engaged to her Dark Angel co-star Michael Weatherly at the age of 18, said she was determined to remain a virgin despite being tempted to sexually experiment.

 

'I think I was ready to have an adult relationship when I was 16, but it's illegal in the States to be intimate with anyone over 18 if you're

younger. I'm someone who lives by the rules,' Alba told Cosmopolitan magazine.

 

'I

 

always

knew I wanted to be in love with the first

 

person

 

I slept

with

because

for

 

almost

everyone

 

I

 

knew,

the

 

first

experience made them feel like s**t,' she said.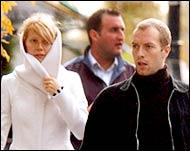 Chris Martin is henpecked
Coldplay singer Chris Martin may have the world at his feet but when he gets home, his wife Gwyneth Paltrow takes charge.
The X & Y hitmaker says he would do anything to keep his wife happy, including having his hair cut according to her exact specifications.
'I did have big hair but my wife ordered me to cut it. I am under the thumb,' The Sun quoted him as saying, paraphrasing the classic Rolling Stones song, Under My Thumb.
Clooney gets himself some pornographic loving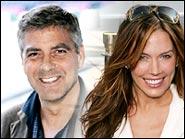 George Clooney has reportedly rekindled his romance with porn star Krista Allen.
The news came almost immediately after his split from ex-girlfriend Lisa Snowdon.
The Hollywood hunk was spotted kissing the X-rated star, better known for her steamy Emmanuelle films, at his Lake Como home in Italy.
'They looked very close, just like a married couple,' a source told People magazine.
A-lister hearthrob Clooney and television presenter Lisa in May reportedly split due to their long distance relationship making it difficult to sustain their love for each other.