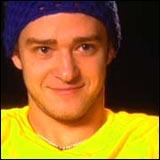 Pop star Justin Timberlake is being considered for the villainous role of Harvey Dent for the next Batman movie.
The producers are also reportedly considering actor Liev Shreiber (The Manchurian Candidate) for the role, which was previously played by Billy Dee Williams and Tommy Lee Jones in Batman and Batman Forever respectively, reports ratethemusic.com.
According to the web site cinescape.com, Timberlake is currently in negotiations with the filmmakers.
Stars follow Pink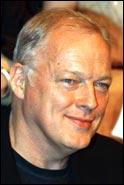 Following Pink Floyd's example, a number of stars like Sir Paul McCartney, The Who and Annie Lennox, who had  performed at the Live 8 concert, have donated the extra profits from their album sales to charity.

 

'They were impressed with what (Pink Floyd guitarist) Dave Gilmour is doing. Should any significant extra royalties come in, they'd look at doing the same,' ratethemusic.com quoted The Who's spokesperson as saying.

 

According to British music retailer HMV, the Make Poverty History concert's stars induced massive record sales following  their appearances at the show. While Pink Floyd's rare reunion, exclusively for Live 8, prompted a massive 1,400 per cent sale increase of their new album Echoes: The Best, Madonna, Joss Stone and Dido also saw their album sales doubling.

 

These superstars, who refused to profit from the historic event, donated their additional royalties for a cause to remove  poverty.

 

'This is very

much in the spirit of the day. It's a wonderful gesture and if others want to do it, that's fantastic,' Sir Bob Geldof, Live 8's co-organiser, was qoted as saying. 

Angelina Jolie adopts Ethiopian AIDS orphan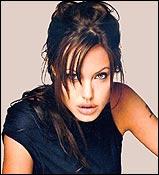 Angelina Jolie is reportedly adopting an Ethiopian child orphaned due to AIDS.
Jolie, who is well known for her work as a goodwill ambassador for the United Nations high commissioner for refugees, said the baby would be named Zahara Marley Jolie but refused to reveal the child's age, height or weight, according to People magazine.
Jolie said she and her son Maddox, 3, whom she adopted from a Cambodian orphanage, were 'very happy to have a new addition to our family.'
'Angie's over the moon. It's a dream come true. She's always wanted to extend her family. Angelina's adopting as a single mother and she wants that emphasised, a source said. 
Arnie hired comedian to become popular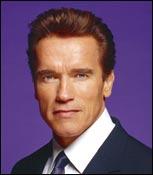 When he first arrived in America, movie star and now California Governor Arnold Schwarzenegger reportedly took joke lessons from US funnyman Milton Berle.
According to contactmusic.com, the  Austrian-born actor-turned-politician was still struggling to learn English when he asked the It's A Mad, Mad, Mad, Mad World star to help him perfect his humour, so he could be a hit at Hollywood parties.
'He gave me thousands of jokes for every occasion. Birthday parties, this party, that party,' Schwarzenegger said.
"He had a whole file in his head. Yes, I was really serious about learning jokes. I knew I had to make people laugh. We'd sit down and he'd say, "Here's how you deliver this line..." I was over at his house all the time because I was interested  in American humour,' he added.