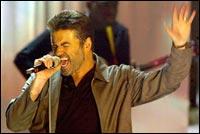 T
here's good reason for
George Michael
fans to rejoice. The former WHAM! singer is making a comeback with a new album by the end of the year.
Michael's partner Kenny Goss has confirmed that he is busy working on his new album of duets.
'George is busy with his new album. He wants to get it done by the end of the year, so he hasn't been out much,' Contactmusic quoted him as saying.
Michael was reportedly fed up of mediocre record labels last year and had decided that Patience would be his last album.
Aguilera's engagement ring altered to match her nail paint!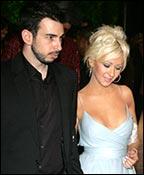 Pop singer Christina Aguilera's fiancé Jordan Bratman had to make last minute alterations to her engagement ring, after he realised it would not match with the nail paint she was wearing.
He realised the $114,000 engagement ring from celebrity jeweller Stephen Webster would clash with the Dirrty singer's nail colour, so he begged Webster to quickly alter his creation.
'I'd asked Stephen to create a ring with one big diamond surrounded by lots of light pink ones. But when I went home that evening, I noticed Christina was wearing this pink nail varnish she loves, which would clash with the diamonds,' he was quoted by Femalefirst as saying.
'I had to get him (Webster) to change the ring pretty quickly,' he added.
Julia Roberts' twins tire her out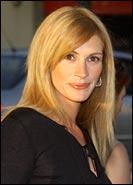 Julia Roberts
, who gave birth to twins in November last year, says it can be tiring looking after twins.
'I am tired. I get up in the middle of the night so they can sleep,' the actress was quoted by Ananova as saying at a benefit concert for Paul Newman's Hole in the Wall Gang charity.
Roberts, who is married to cameraman Daniel Moder, gave birth to twins Phinnaeus and Hazel last year.
Madonna lends her voice to Puss in Boots!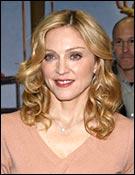 After singing, acting and writing books for children, Madonna will now appear in an animated movie.
'Madonna fancied doing something completely different and this sounded like so much fun. She is a fan of Shrek and thought Antonio (Banderas) was the best thing about the sequel,' Sun quoted a Hollywood insider as saying.
She was reportedly very enthusiastic to voice her own character in Puss in Boots, which revolves around the character of a daredevil cat, played by Antonio Banderas.
'She has two children and sees how much they love the films. Madonna is also friends with Mike Myers and respects him. He told her Puss would be a hit and she trusts his judgement,' the source added.