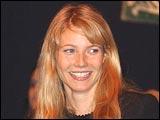 Gwyneth Paltrow
and
Joseph Fiennes
will recreate William Shakespeare's
Romeo And Juliet
balcony scene for Britain's
Prince Charles
at a charity show, according to Reuters.
The duo, who co-starred in Shakespeare In Love (1998), will play the star-crossed lovers at an open-air London theatre on September 8.
Paltrow won an Oscar for her performance in this film.
Paul Scofield, Diana Rigg
and
Jane Lapotaire
will also perform select scenes from Shakespeare.
Ford doesn't like the movies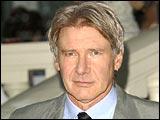 Harrison Ford
has admitted he is not a big movies fan and doesn't like going to the movies much.
But the one thing he is totally annoyed about is printed lies about his private life.
The Hollywood star told Reuters he doesn't answer questions about his private life, adding, 'The celebrity press that abounds in every country around the world today is not truthful about people's private lives. But it's not my job to sit here and correct what's incorrect. That just gives it a second life. So I leave it alone and concentrate on the mission I'm here on.'
Ford's recent films, Hollywood Homicide and K-19: The Widowmaker were box-office duds. He claims the shooting for the fourth sequel to the Indian Jones series, of which he is a part, will start next year.
The film will be directed by Steven Spielberg.
Ford is dating Calista Flockhart. Apparently, Flockhart, 38, moved in with Ford with her two-year-old son Liam this year.
Banderas film gets booed at Venice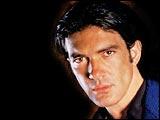 Christopher Hampton's Imagining Argentina about the military dictatorship in Argentina was booed at the Venice Film Festival, says a Reuters report.
Its lead star, Spanish heart-throb Antonio Banderas, could not make it to the world's oldest cinema competition.
The film is about Carlos Rueda (Banderas) and his search for his journalist wife (British actress Emma Thompson) after she is abducted.
In the course of his search, Rueda discovers he has psychic powers. He is able to see what is happening to political prisoners and he starts holding sessions to relay tales to loved ones.
The images of torture and murder were hard-hitting, but the film's use of a mind reader did not go down too well with the critics.
Victoria hosts TV show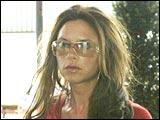 Former Spice Girl Victoria 'Posh' Beckham will host a television show in the UK soon.
The singer will interview other stars and is expected to earn about $400,000 from the series.
According to teenhollywood.com, television bosses were so impressed with soccer superstar David Beckham's wife in last year's documentary Being Victoria Beckham, in which she interviewed Sir Elton John and David, that they wanted her to host a prime-time show.
Victoria, who had dismissed the idea as it would not give her any time to be with David in Madrid, Spain, preferred a six-part series in which she would interview other celebrities.
Fishburne directs
The Alchemist
The Matrix star Laurence Fishburne will soon direct Brazilian Paulo Coelho's bestselling novel, The Alchemist.
The book has sold 27 million copies worldwide. Fishburne will also write and appear in the film, according to The Guardian.
The film, also starring Jeremy Irons and Madonna, will start shooting in Jordan by the end of 2003.
Coelho claims he is not worried about how the book might be portrayed on the big screen.
This will be Fishburne's second directorial venture after Once In The Life (2000).
McCartney's daughter married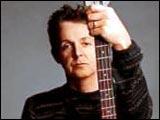 Former Beatles singer Paul McCartney's daughter Stella tied the knot on August 31 at a closely guarded wedding.
The 31 year-old fashion designer married boyfriend Alasdhair Willis, also 31, off Scotland's west coast.
The guests, including Madonna and husband Guy Ritchie, Liv Tyler, Kate Moss, Chrissie Hynde and Sharleen Spiteri, Gucci boss Tom Ford and Coldplays' Chris Martin, refused to divulge any details about the wedding except that the bride looked 'beautiful', according to abcnews.com
More Westside Stories:
Cruise, Koizumi croon Elvis tunes
Cameron: highest paid Hollywood actress
Found! Wife for Brad Pitt!
Julianne Moore: Just married!
Tom Cruise turns evil!
Depp to play Willy Wonka