Home > Movies > Westside Story





Cameron: highest paid Hollywood actress

Rediff Entertainment Bureau | August 28, 2003 15:13 IST



Guess who is the highest paid actress in Hollywood? The angel herself. Cameron Diaz!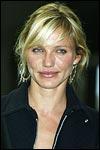 The sexy star of There's Something About Mary, Charlie's Angels, Vanilla Sky and Gangs of New York, Diaz made a whopping $40 million in 2001 alone, says a report in New York Post.
That is not all. The Guinness Book of World Records insists that the 30-year-old beat Hollywood sweethearts like Julia Roberts, Halle Berry and Nicole Kidman for the coveted top earner spot.
As an aside, Roberts, Berry and Kidman each won the Best Actress Oscar in a row for their work in Erin Brockovich, Monster's Ball and The Hours.
The report added that Diaz is expected to earn somewhere between $10 million and $15 million for her lending her voice as Princess Fiona in Shrek 2 and $25 million to $30 million for Fun With Dick And Jane.
Other top grossers are Jennifer Lopez ($24.6 million), Sandra Bullock ($20 million), Lisa Kudrow ($17 million) and Meg Ryan ($16.6 million), says a report in The Sun. 
Ethan-Uma to call it quits?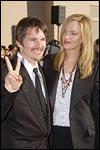 Another one bites the dust. This time, it is divorce, not marriage. If rumours on e! online.com are anything to go by, star couple Uma Thurman and Ethan Hawke are contemplating separation.
In the past, too, high-profile marriages like Bruce Willis-Demi Moore and Tom Cruise-Nicole Kidman have collapsed.
| | |
| --- | --- |
| | More on rediff.com! |
| | |
Although the rumours of trouble in Thurman-Hawke's paradise are yet to be confirmed, here is hoping the lovely duo works things out between them.

Binoche, Fishburne hustle in Scheherazade

The man behind Enigma, The World is Not Enough and J Lo vehicle, Enough, Michael Apted, is back with Scheherazade.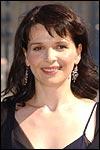 A snippet in Guardian Unlimited mentions, the film will feature French beauty Juliette Binoche (The English Patient, Chocolat), Laurence 'Morpheus' Fishburne (The Matrix series) and Gary Sinise (Forrest Gump) in Scheherazade.
Loosely adapted from the famous 1001 Arabian Nights, Scheherazade has Binoche play a criminal's spouse kidnapped by his men. Sounds good?
The film will go on the floors in London this September.
Photo: Getty Images

More West Side Stories:
Found! Wife for Brad Pitt!
Julianne Moore: Just married!
Tom Cruise turns evil!
Depp to play Willy Wonka
Tarantino's out to kill