'I don't come from a political family.'
'I have one man, my grandfather, who is in politics.'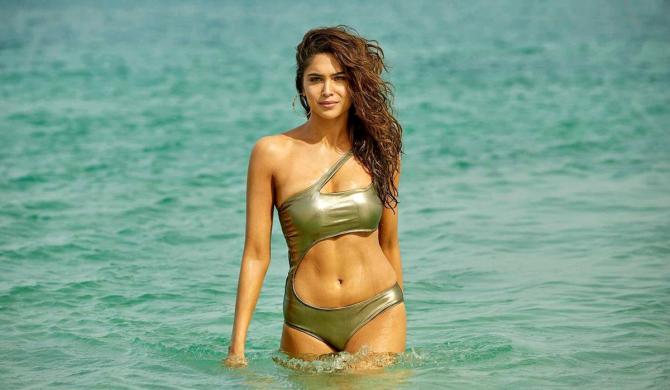 Sharvari plays a con artist in her first film Bunty Aur Babli 2, and she seems just as naughty in real life as she is in the film.
So who would she 'con' in Bollywood if she could? :)
"I would con Ranveer Singh because I really want to try out all his cool and crazy outfits!" Sharvari says immediately. "I really want to see what his closet looks like!"
The young actress shares the screen in the film with Rani Mukerji, who has been around for as long as Sharvari has been on the planet. But she is not intimated at all.
"I think very early on, I realised that this is not about nervousness. There was a sense of responsibility that came with playing Babli because Babli is Rani Mukerji," she says.
"Siddhant (Chatturvedi) and Sharvari are the quintessential film hero and heroine," asserts Rani. "There is a certain freshness that they brought to the franchise, and to Saif's character and mine. When I look back at my 25 years, and when I remember myself as a newcomer, I think I must have brought a kind of freshness to Kuch Kuch Hota Hai."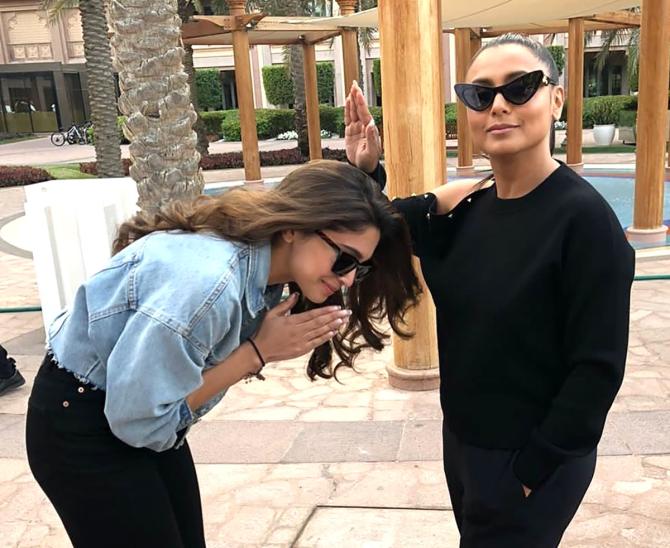 Not many may know that Sharvari's maternal grandfather is Manohar Joshi, the Shiv Sena veteran who served as Maharashtra's chief minister as well as Lok Sabha Speaker.
But she insists: "Contrary to what people think, I don't come from a political family. I have one man, my grandfather, who is in politics. Everybody else is either a builder or an architect or an interior designer. If I had continued studying, I would have become a civil engineer because that was the world I knew."
"But growing up," she says, "my parents have always seen me dance on every stage or perform wherever I got the chance. I used to come home and wear my mom's dupattas and dance in front of the mirror."
"So when I was 16, and auditioning for the first time, my parents sat me down and told me that if you truly want to become an actor, you should drop (studying) science and learn languages instead. They told me to read more, and learn how cinema was made. That's when this whole journey started."