'Everybody here is a fair-weather friend.'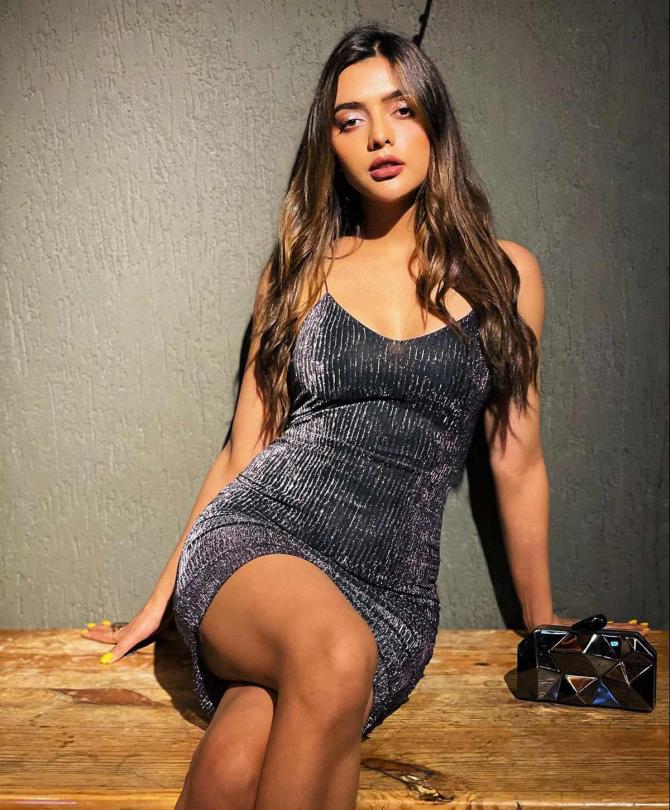 Ruhi Singh made her debut in Bollywood with Madhur Bhandarkar's Calendar Girls, but soon moved on to become an OTT darling.
She has appeared in back-to-back shows on the digital medium and her performance in shows like Bang Bang, Chakravyuh and Runaway Lugai have been appreciated by viewers.
"I've been lucky to have played different roles in my recent Web series, but films are films. I do miss being on a film set and hopefully will be there soon," says Ruhi.
In a candid chat with Rediff.com Contributor PS Aaryan Khanna, Ruhi opens up about her success on the OTT platform, fair-weather Bollywood friends, the debates over #MeToo and skin colour and her struggles with a stalker.
You've been doing back-to-back OTT shows. Are you enjoying this phase? Or would you prefer being on a film set instead?
I've been doing a lot of OTT shows.
I'm honoured, blessed and lucky to have played different roles in my recent web series. Chakravyuh and Runaway Lugai are my favourites and in Bang Bang, I played a cop.
It was a lot of fun playing these different characters.
But films are films. I do miss being on a film set and, hopefully, I will be on one very soon.
Both OTT and films have their own charm. For me, honestly, my passion is acting. So, wherever I get a chance to act, I thoroughly enjoy myself.
Do you call up film-makers for work? Many actors do that.
Not any more.
I used to, but somehow, that's never worked for me.
I've always gotten work through auditions and my agency sets that up for me. So I don't ever personally call anybody for work. I believe in giving auditions and in giving your best shot.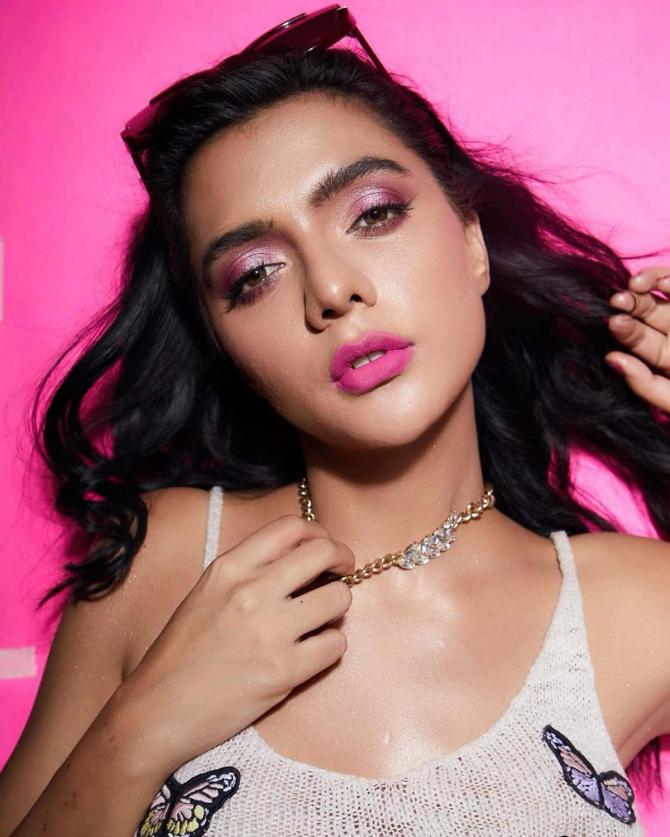 Do you feel there are fair-weather friends in Bollywood? People who're only nice to you when you are doing well and later don't pick up your calls when you're going through a low phase?
Oh my God, that is so true. Everybody here is a fair-weather friend. Most of the people you meet actually (laughs)...
But I'm very lucky. I have some very, very good friends and they're more than enough. I think my judgment about people has improved.
In fact, Madhur Bhandarkar, my first director, told me that your friends change every Friday in this industry and he was right.
If you have a lot of work and you're doing well, there's good news about you in the market. People are nicer to you.
It's not just film-makers, it's everybody in general. People you work with are nicer to you.
If you're not doing well, if you're going through a bad phase, people don't entertain you as much.
Have you faced any such instance?
Of course, I have.
I have been through my shares of ups and downs and I've seen people change. I'm totally okay with that now. Since I understand it, it doesn't affect me at all.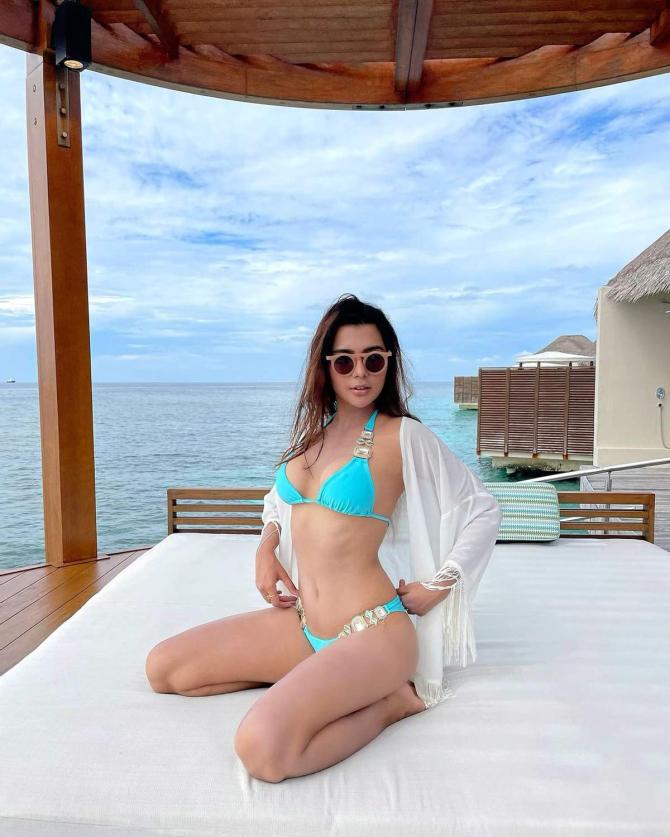 Has there been a role for which you were almost finalised and the producer/director replaced you at the last minute because they thought you're too glamorous for the part?
Not really. I don't think so.
I mean, I don't know. I've been almost finalised for a lot of things.
Sometimes, things work out for multiple reasons and sometimes they don't. So I don't know if that ever happened.
Does Bollywood perceive fair-skinned actors to be sexier?
I'm very against any conversation about a person's skin colour. I feel very strongly about it. And it's high time we all felt that way.
We are all beautiful. All skin types, all shapes and all sizes. We are all beautiful. And Bollywood is also accepting this now.
I think they're changing. And they will continue to change. Hopefully, we will get to a more sensible world where such a conversation will never happen.
There should never be any discrimination on the basis of one's skin colour. We are in 2021. And it's high time that everybody -- if anybody even thinks this way -- learns a lesson and stops this conversation.
There should be absolutely no discrimination on the basis of any physical aspect whatsoever. All people are equal... whatever shape, size, skin, religion or gender. We are all equal. Equality is the name of the game. And that is how it should be.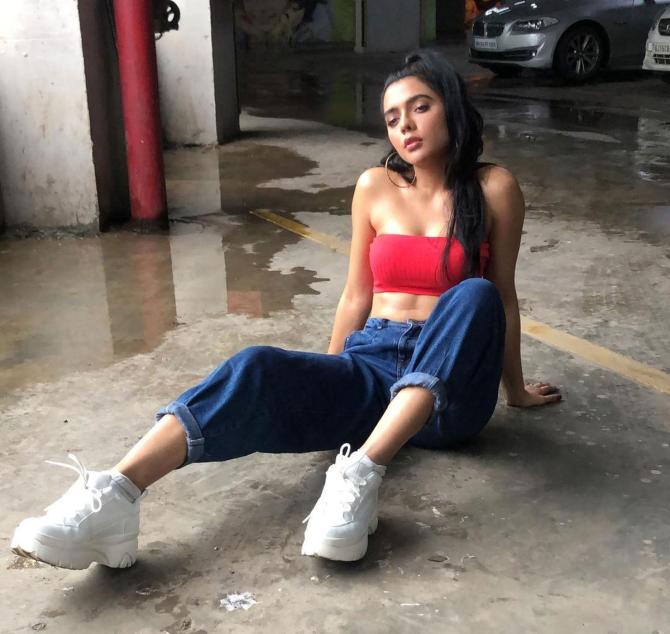 A couple of years ago, a lot was said in the media about the MeToo movement. Do you think that movement has lost traction now as no one was punished?
I support everybody who came out and spoke up in the MeToo movement. I think it was the right thing to do. It took a lot of guts to speak up against whatever was going on in the industry. I have a lot of respect for all of those people who spoke up.
Yes, it's been a few years and a lot of action has been taken but I really hope that more people come out and speak about it. At the same time, I believe it is very important we make sure that we have our facts right.
While every movement has people who genuinely come out and speak up about their problems, there are some who are not genuine. I totally support whoever is coming out and speaking about it and there should be a proper inquiry; proper action needs to be taken always.
The goal is the same -- to stop the abuse from within the industry and outside. A clean-up, per se.
I think if we all come together and speak up against abuse, it would help create a better world. But, in order to do that, we need to unite. We must speak up and fight against any kind of abuse.
I read somewhere that you had been haunted by a stalker for a long time. Did you manage to get rid of the stalker? Did you go to the police?
Yes, I had a stalker at one point and I am very grateful to our police department. They were very supportive and of immense help.
I filed an FIR against the stalker and action was taken. He was never caught, but he did stop calling.
I'm very grateful. I've always believed in our legal system.
What next are you working on?
I'm working on a few projects that I'm not allowed to talk about right now, but I will be able to tell you about them very soon.
Till then, keep supporting me. Thank you so much.