Movie star Puneeth Rajkumar, only 46 years old, succumbed to a massive heart attack on Friday, October 29.
His sudden death sent shock waves throughout Karnataka where Puneeth and his legendary father Rajkumar were much loved.
Please click on the images to see fans mourn an actor gone much too soon.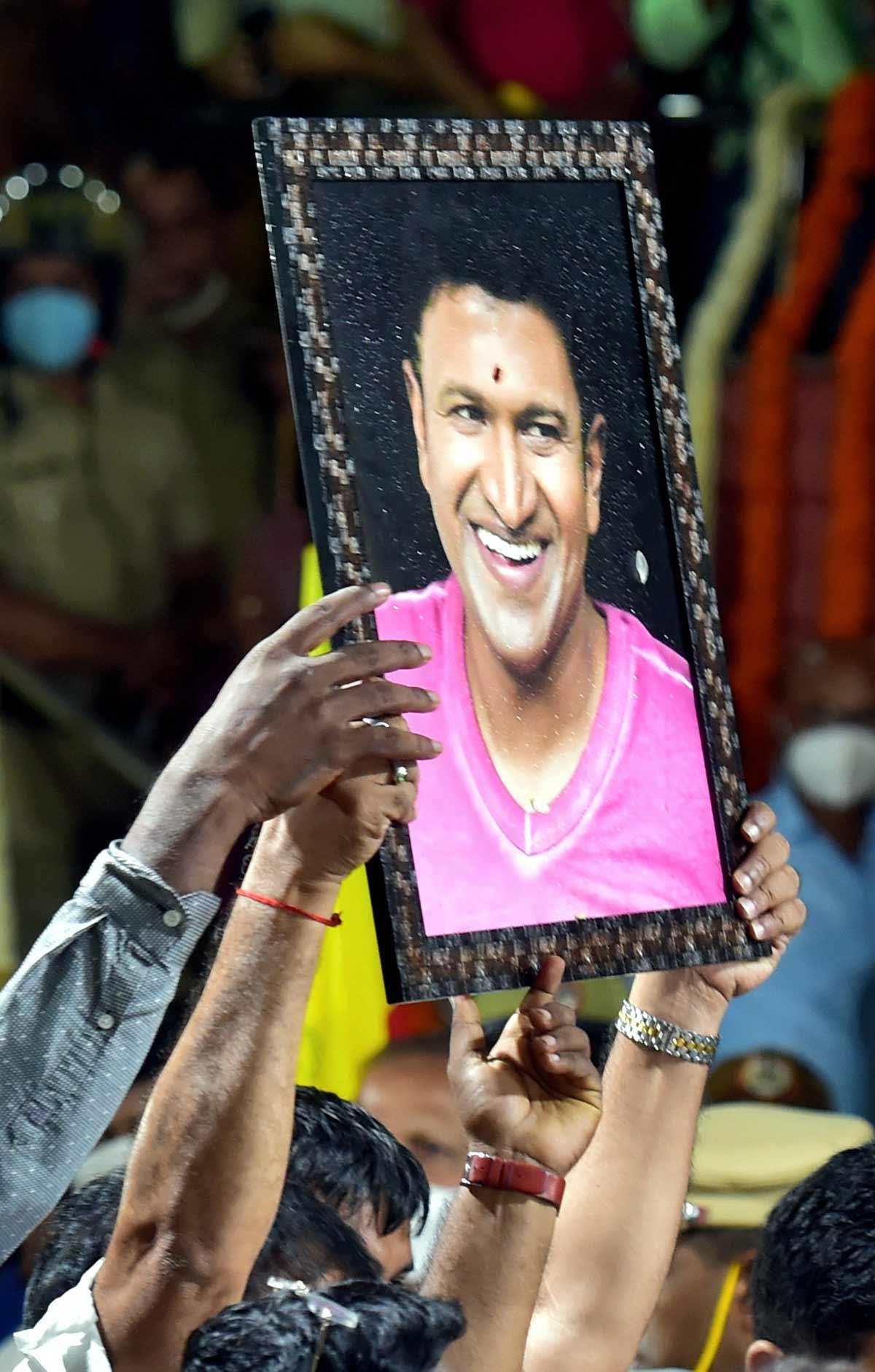 IMAGE: A fan holds a poster of Puneeth Rajkumar.
Photograph: PTI Photo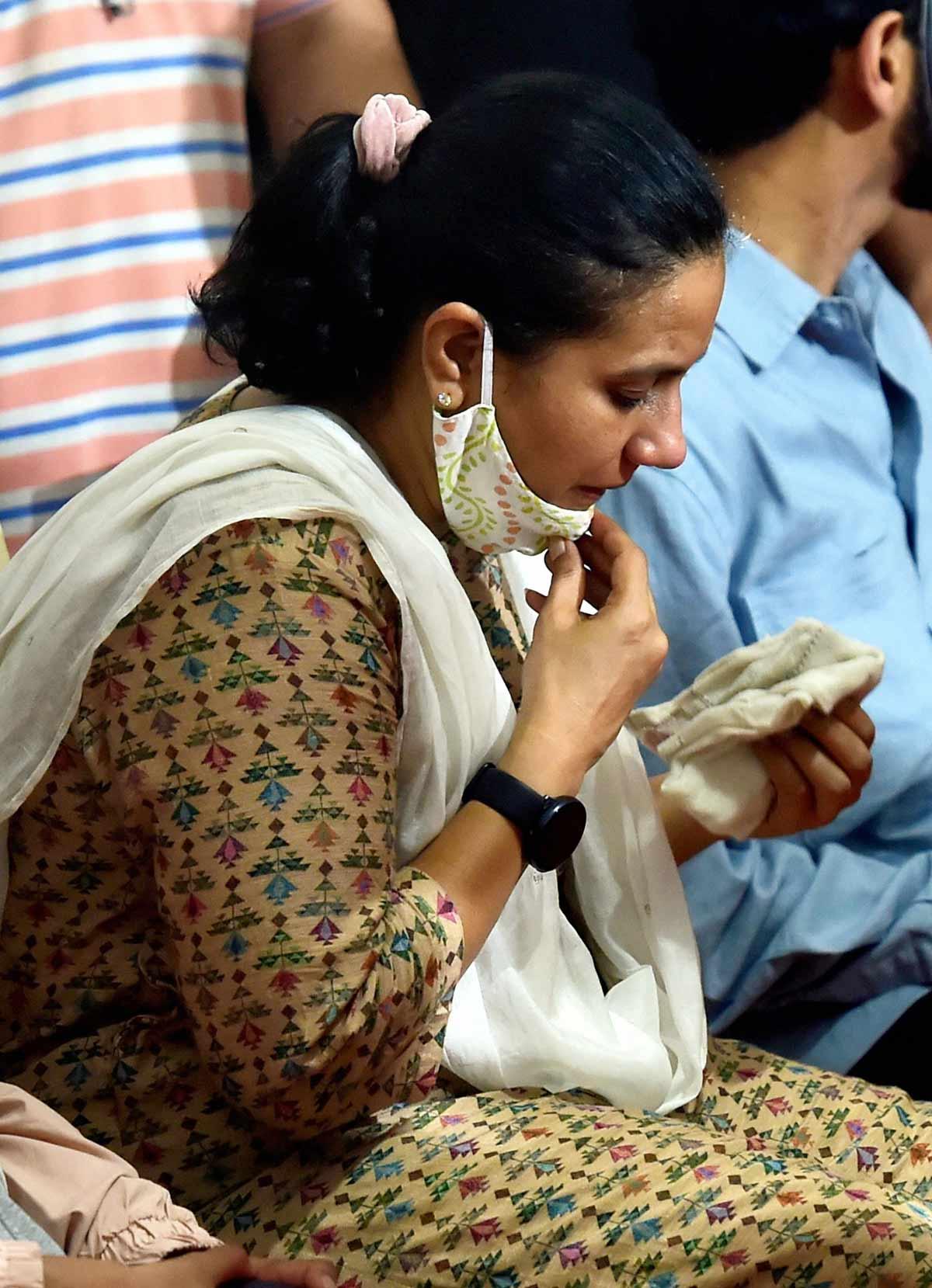 IMAGE: Ashwini Revanath, Puneeth's wife, grieves near his mortal remains.
Photograph: PTI Photo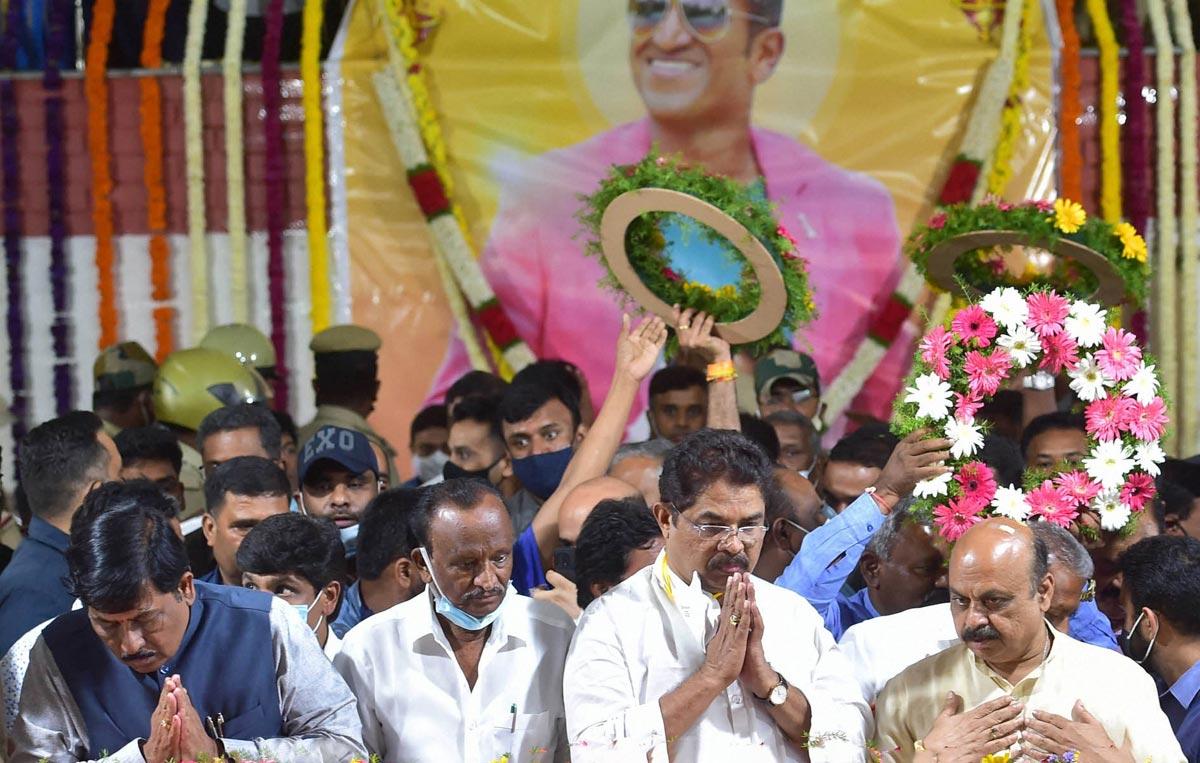 IMAGE: Karnataka Chief Minister Basavaraj Bommai pays his last respects.
Photograph: PTI Photo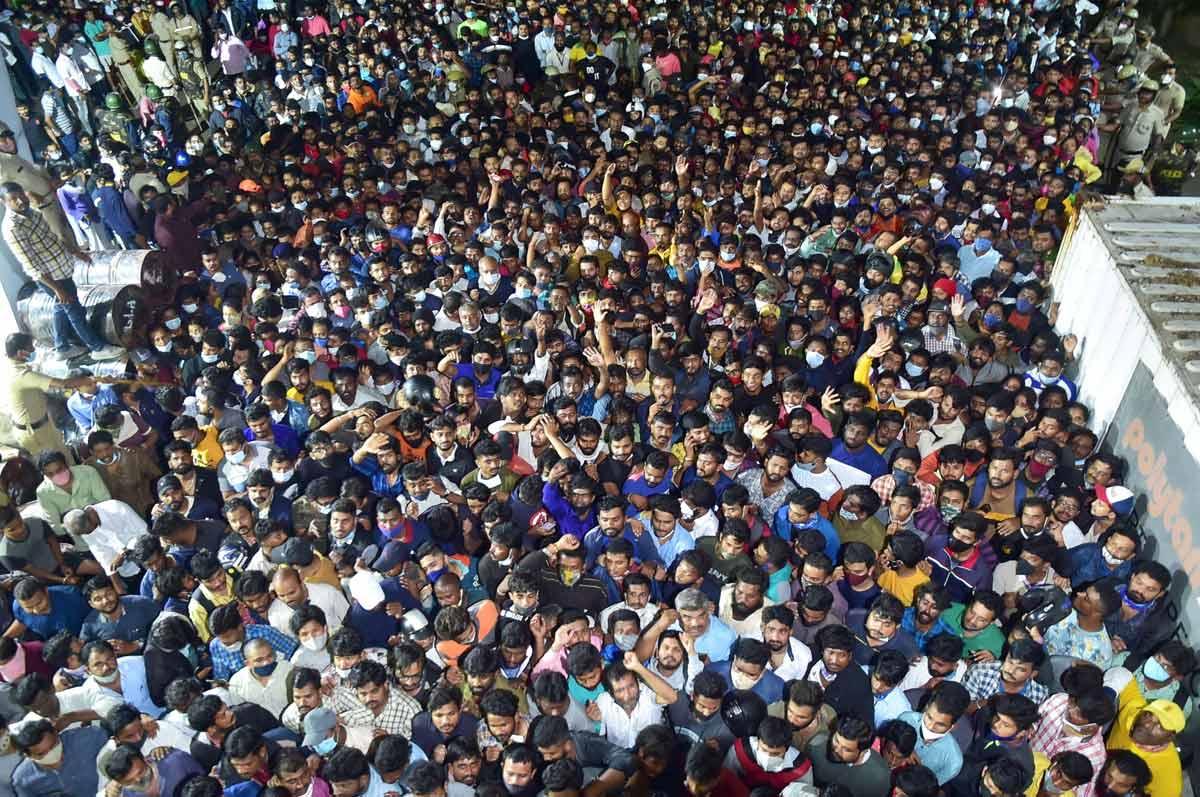 IMAGE: Large crowds gather to say their goodbyes.
Photograph: PTI Photo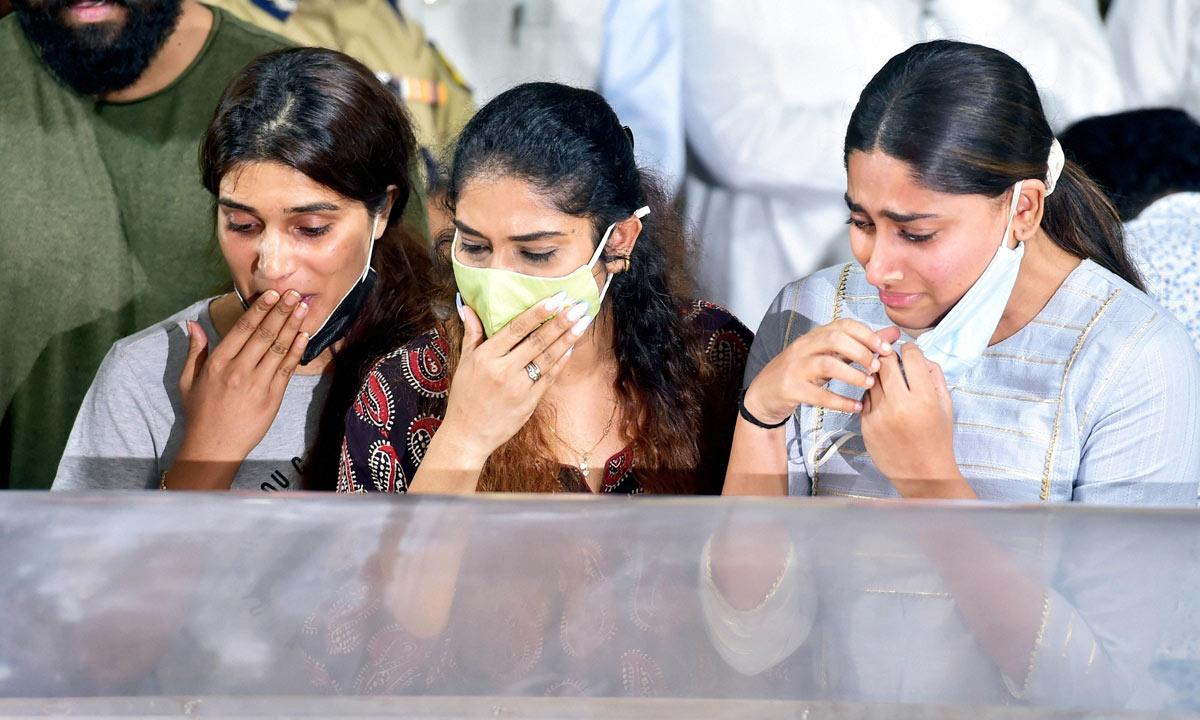 IMAGE: It was an emotional day as friends and fans came together to mourn an actor with an unique ability to always connect with his fans.
Photograph: PTI Photo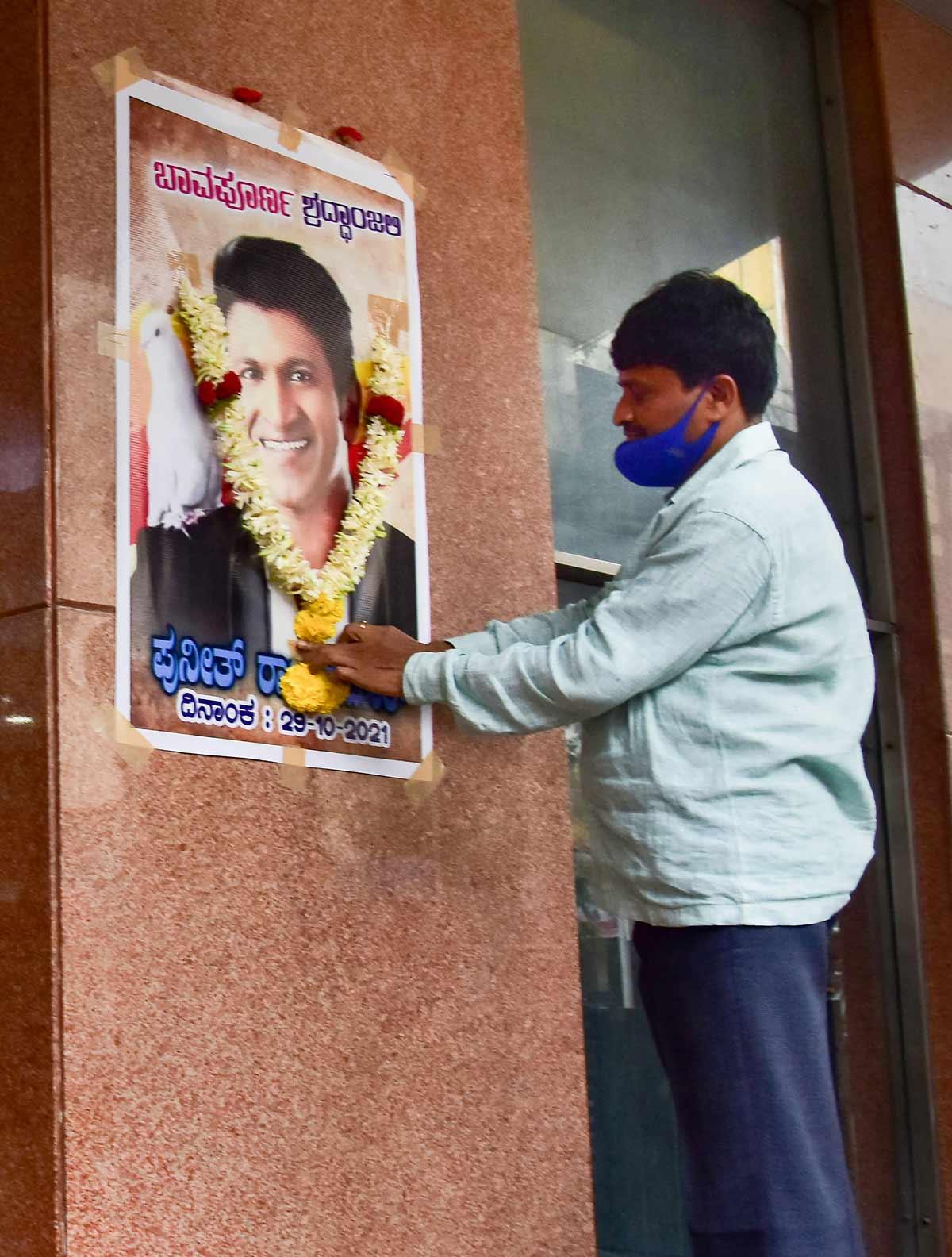 IMAGE: A fan pays tribute to the Kannada superstar.
'People would always hang around his house in Sadashivanagar, knowing that whenever their hero came out, he would definitely acknowledge them and probably even hug them or give them a gift,' writes M D Riti, who has known Puneet since he was 12..
Photograph: PTI Photo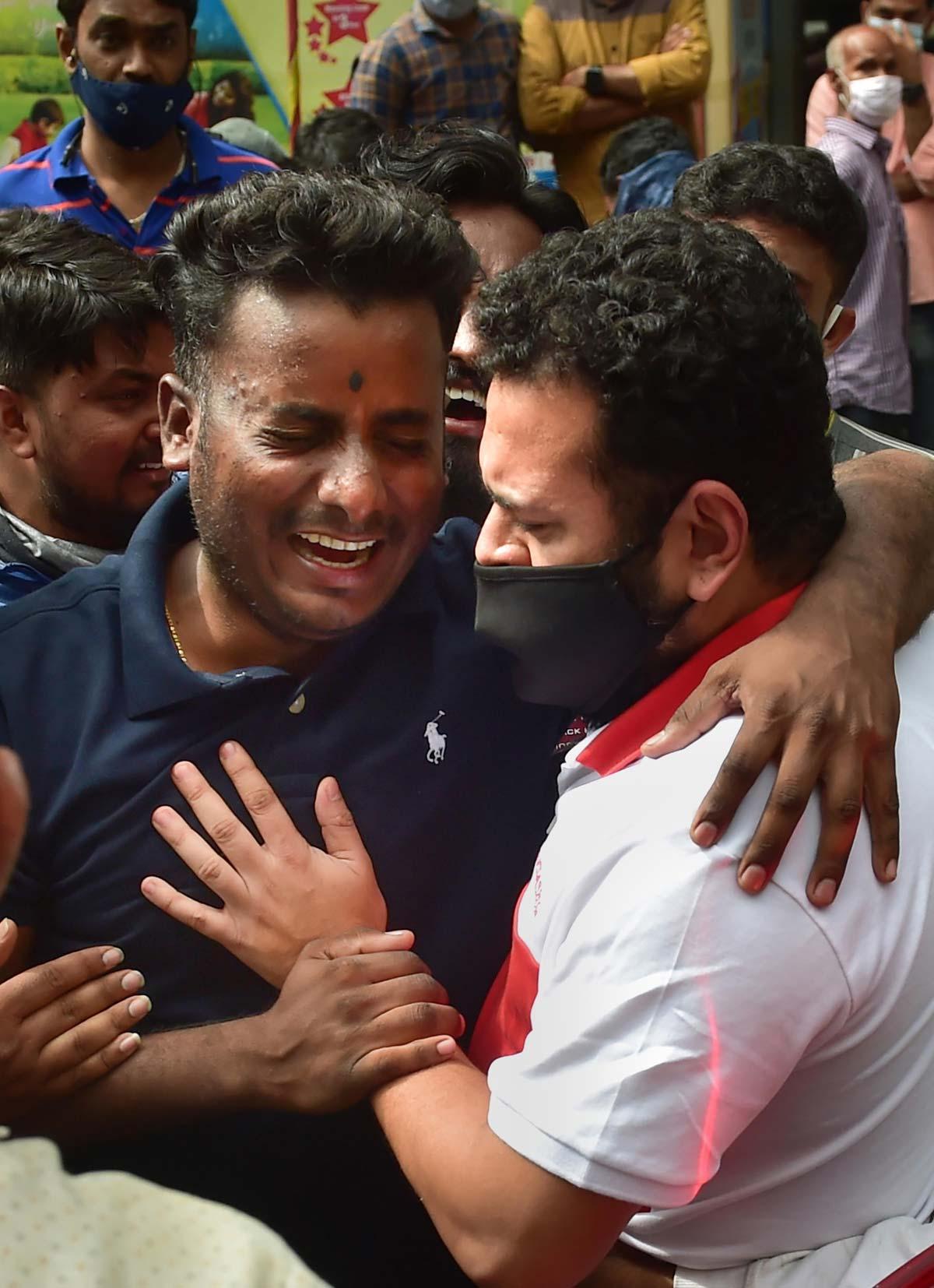 IMAGE: Fans console each other outside the Vikram Hospital, where the actor breathed his last.
Photograph: Shailendra Bhojak/PTI Photo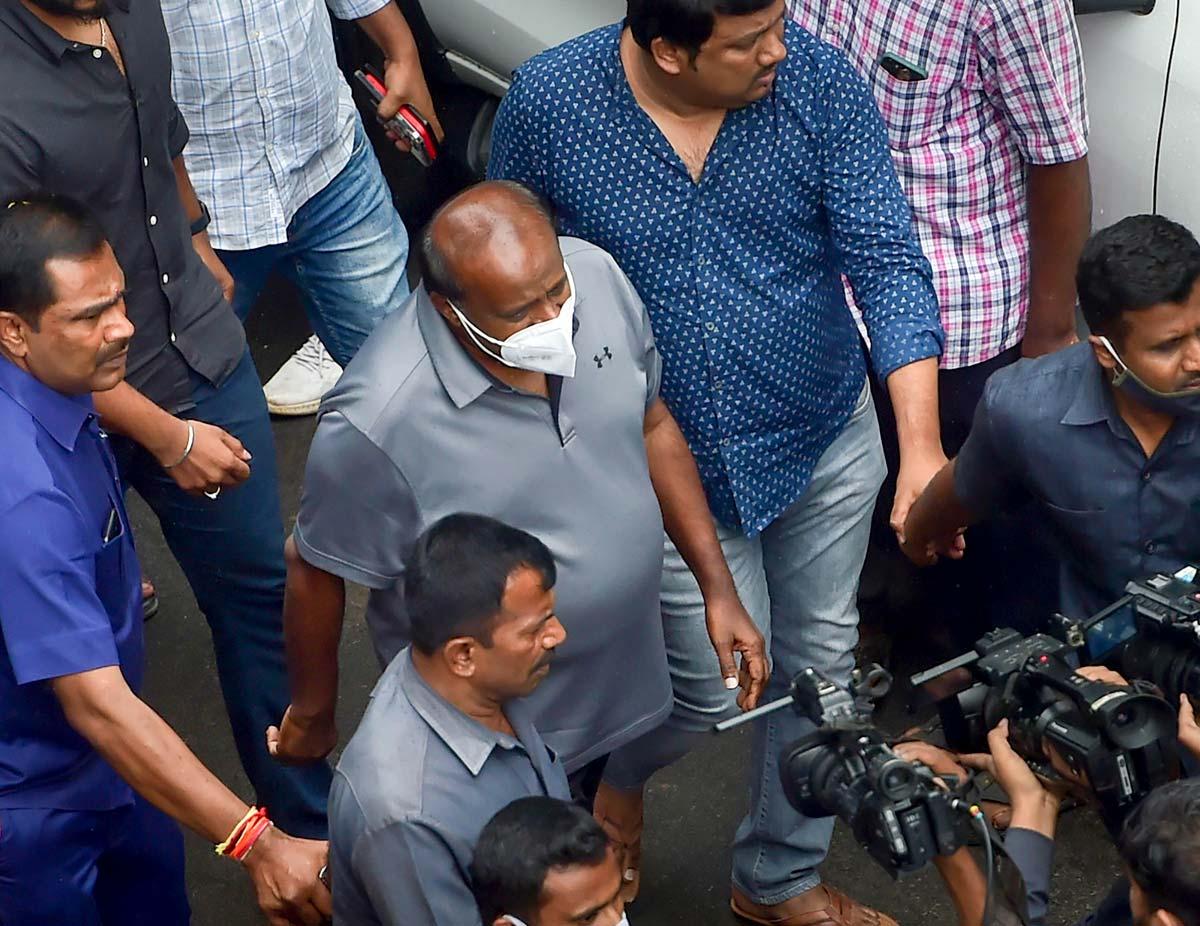 IMAGE: Former Karnataka chief minister H D Kumaraswamy and his son Nikhil Kumaraswamy at the Vikram Hospital.
Photograph: Shailendra Bhojak/PTI Photo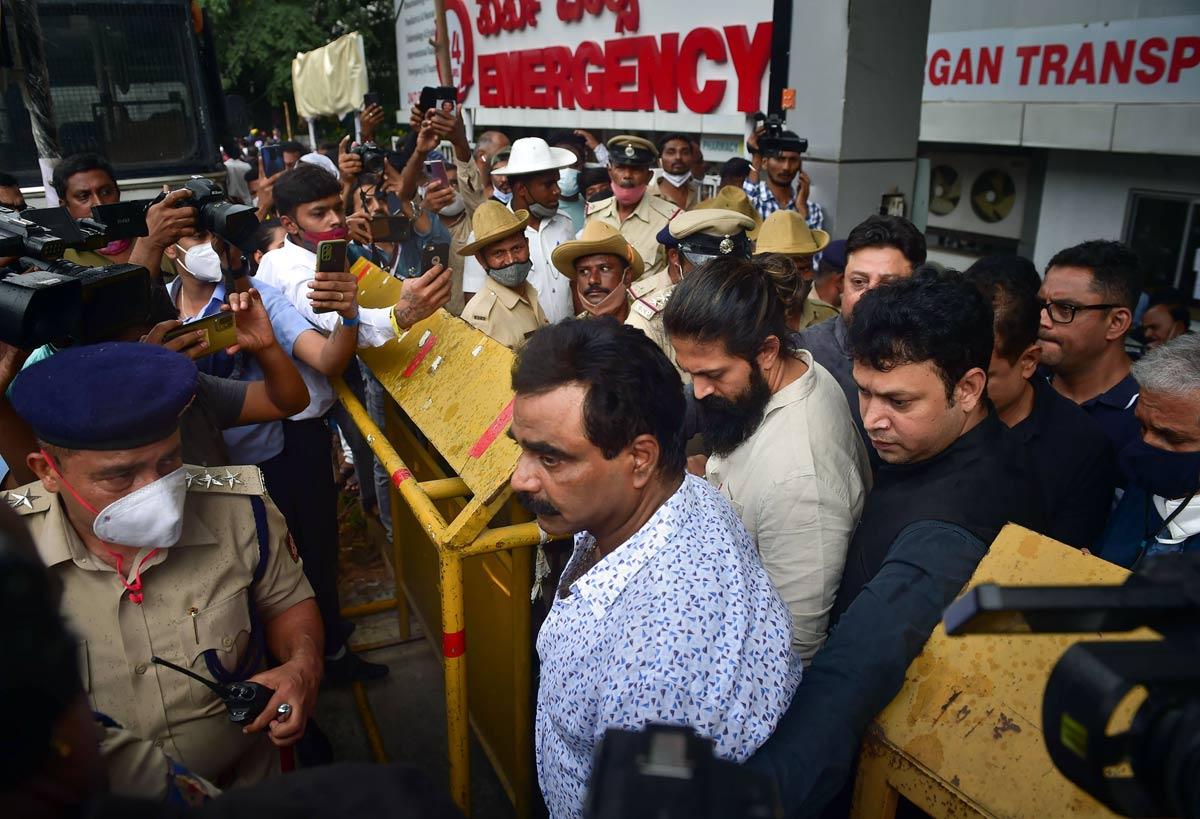 IMAGE: Producer Rockline Venkatesh and actor Yash at the hospital.
Photograph: Shailendra Bhojak/PTI Photo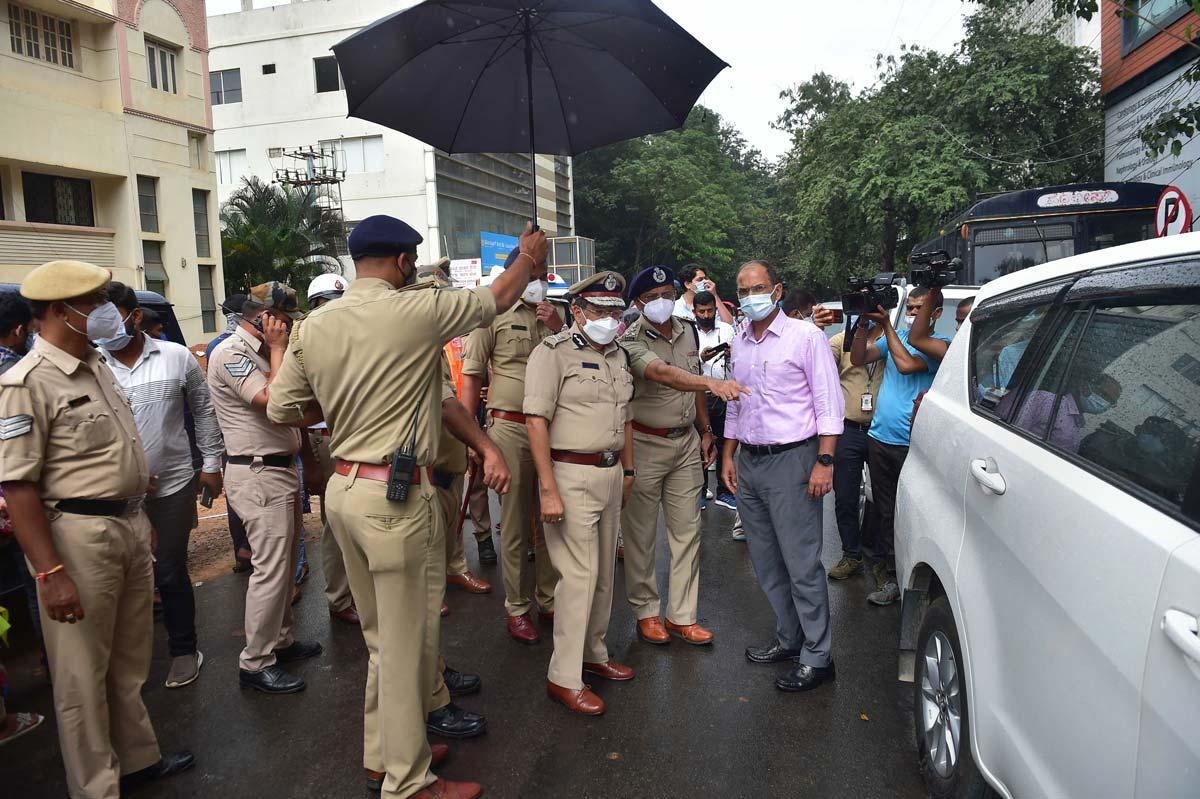 IMAGE: Bengaluru Police Commissioner Kamal Pant overlooks the security outside the hospital.
Photograph: Shailendra Bhojak/PTI Photo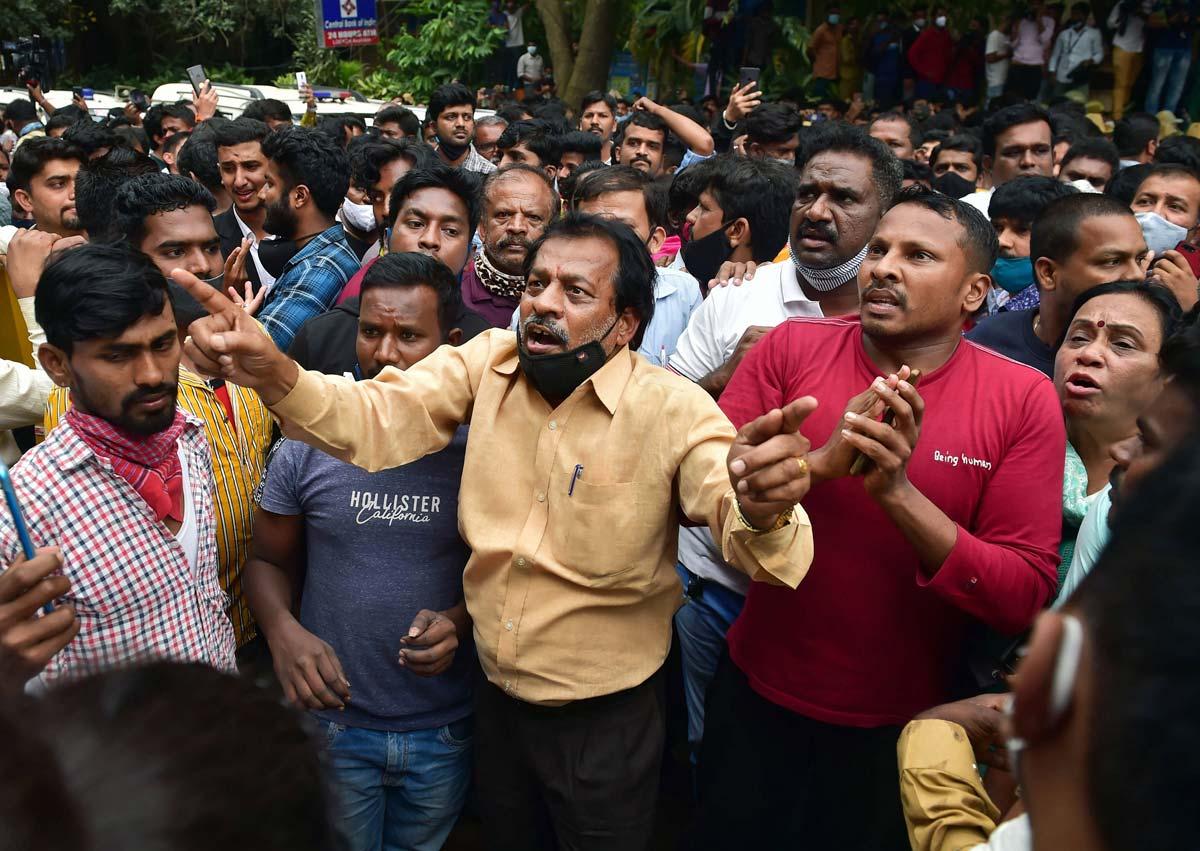 IMAGE: Fans shocked at the tragic news.
Photograph: Shailendra Bhojak/PTI Photo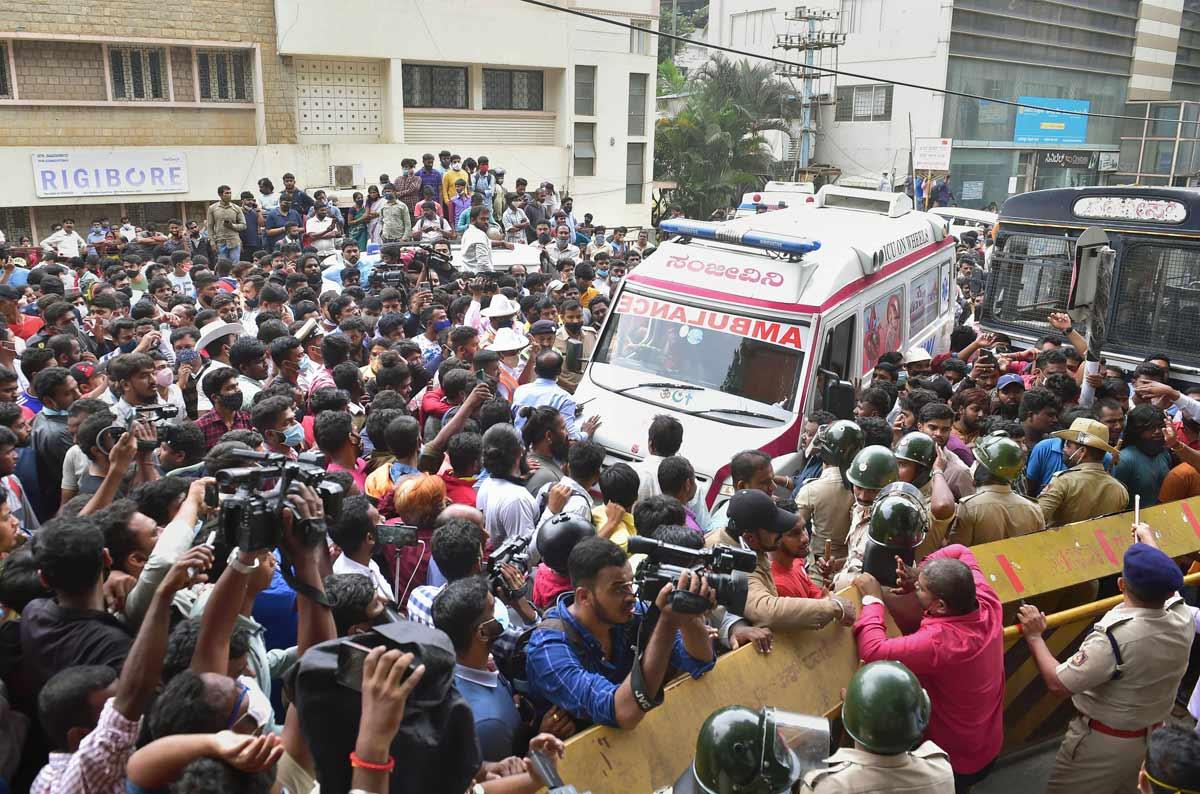 IMAGE: Fans and the media gather outside the hospital as an ambulance carrying the actor's mortal remains leaves.
Photograph: Shailendra Bhojak/PTI Photo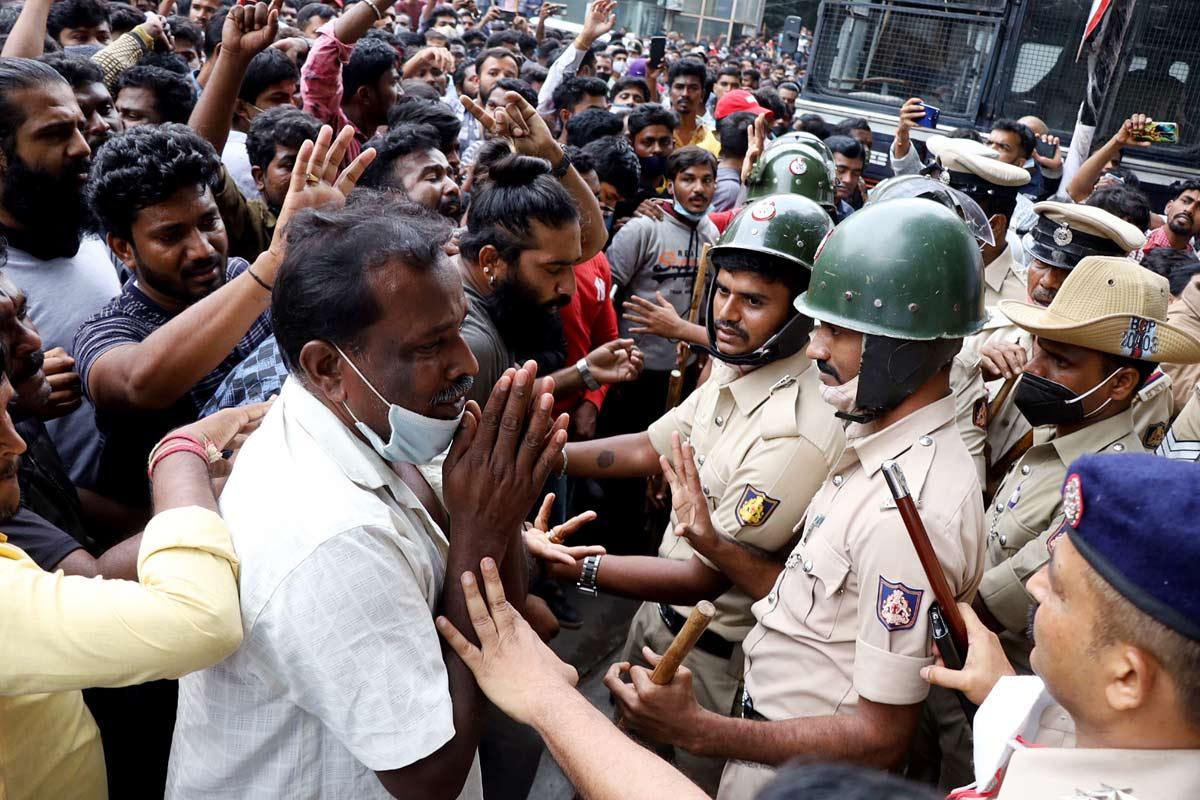 IMAGE: Police personnel control grieving fans.
Photograph: Shashidhar Byrappa/ANI Photo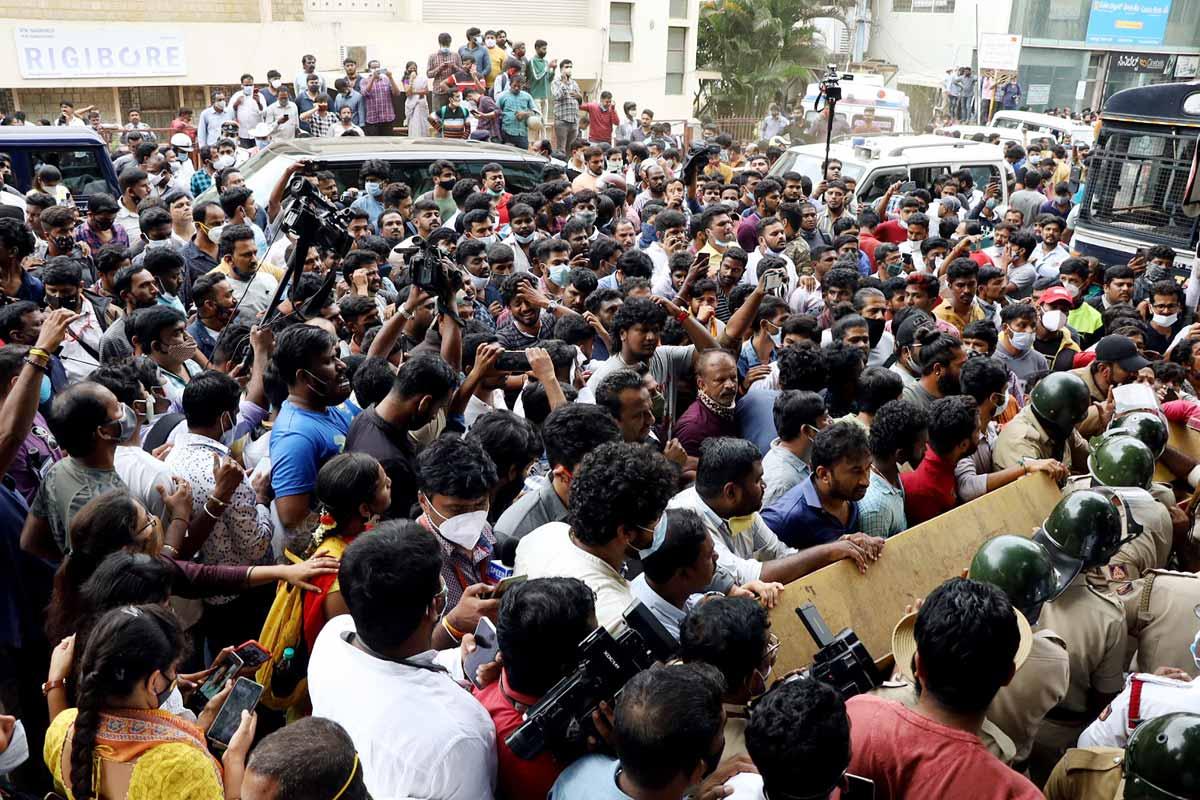 IMAGE: Crowds began to collect outside the hospital as soon as news about Puneeth's death spread through Bengaluru.
Photograph: Shashidhar Byrappa/ANI Photo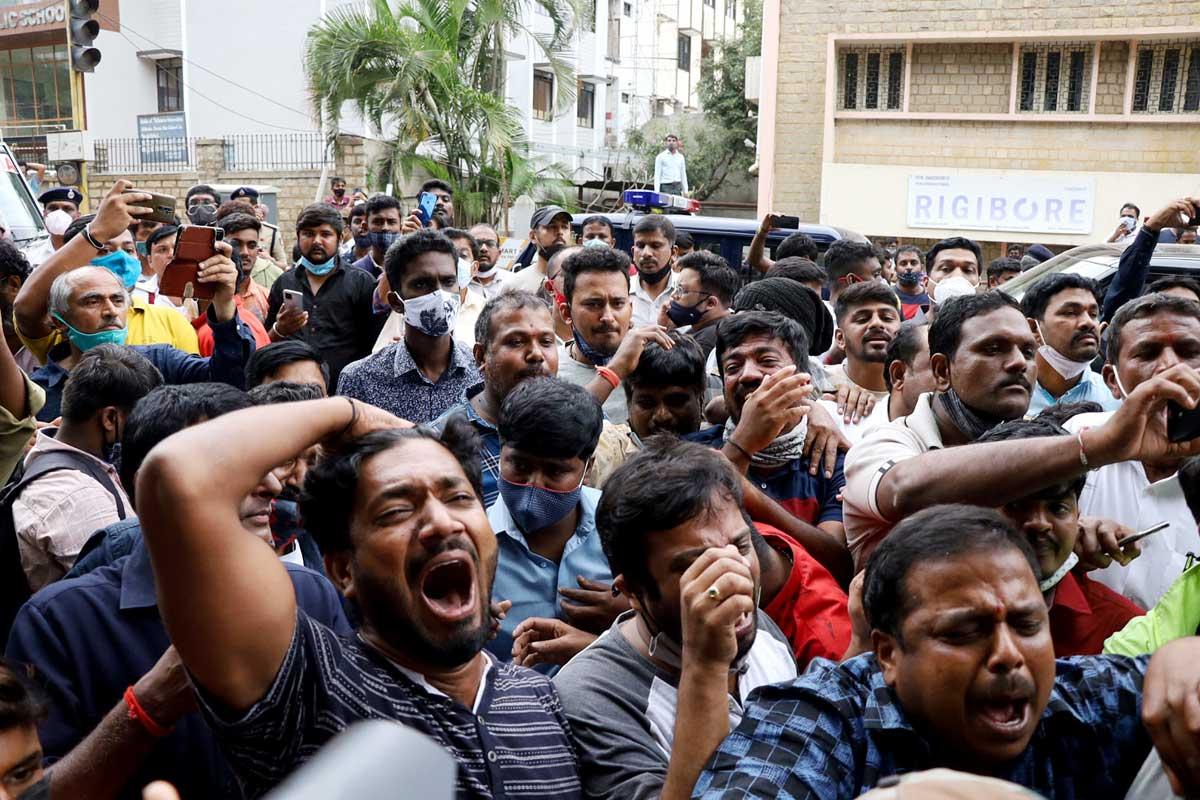 IMAGE: Fans break down at the hospital.
Photograph: Shashidhar Byrappa/ANI Photo
Photographs curated by Anant Salvi/Rediff.com
Feature Presentation: Ashish Narsale/Rediff.com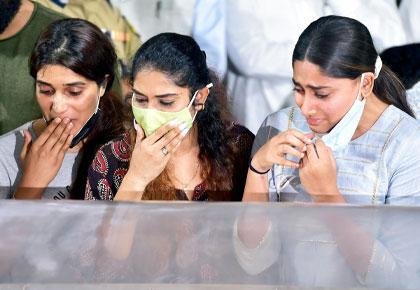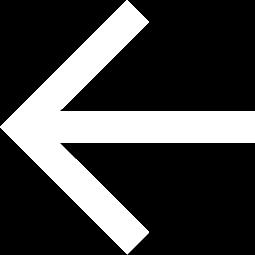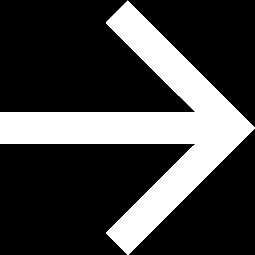 X