'Girish Karnad has left behind a lot of wonderful plays.'
'We must continue to do his work.'
'That's the way to keep his memory alive.'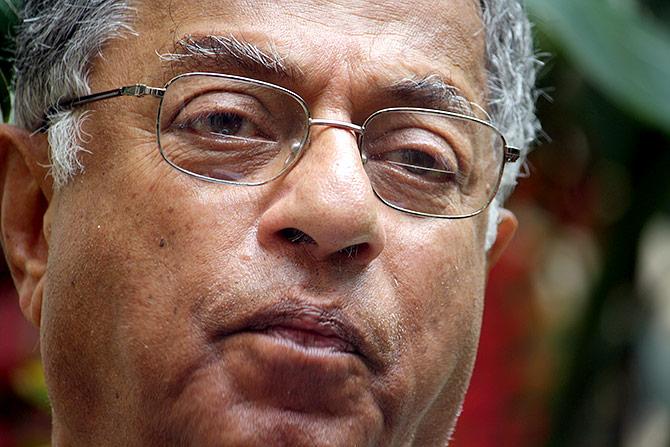 One of India's greatest talents, Girish Karnad touched the lives of many.
Among them is Lillete Dubey, who shared his love and passion for theatre.
Lillete has worked with Karnad -- she has directed his plays, Wedding Album and Boiled Beans On Toast -- and she's cherished every moment.
"He was one person who really valued theatre," Lillete tells Ronjita Kulkarni/Rediff.com in her rich tribute to the towering talent.
I knew him first as an actor-director.
I always admired him.
I thought he was very intelligent, articulate, forthright, talented and multi-faceted.
The thing that attracted me the most was his love for the theatre. Those are the memories that stay with me the most.
In all the years that I knew him, I always felt that Girish had the same kind of love and passion for theatre that I do.
In this day and age when people are caught up with so many other things, not many have that singular kind of love for theatre.
But he was definitely one of them.
Whenever we would talk, we would talk about a few good films, this and that, but we mostly spoke about theatre.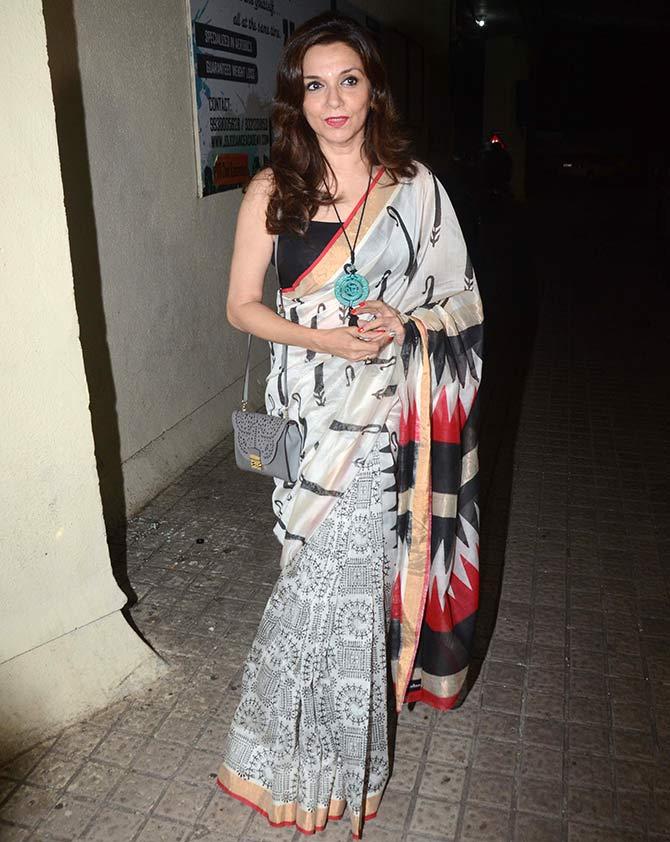 When I started my company (Primetime TheatreCo), his work interested me because I was interested in Indian writers.
I met him and he suggested some scripts of plays that were well known and that were very, very good but they did not resonate that much with me that I would immediately want to do them.
I toyed with one or two.
He wrote an interesting script which I was thinking of doing. In the meantime, he wrote a contemporary play called Wedding Album.
I loved it and I told him that I would love to do it.
It was such a different kind of Girish Karnad play.
Everyone knew him for his historical Tughlaq or Bali: The Sacrifice.
But this was a different Girish.
He was making an observation about contemporary society and he brought in all his sharp observations, his tongue-in-cheek humour and his intelligence.
It was multi-layered, there were a lot of interesting things in the subject.
That's how our association started.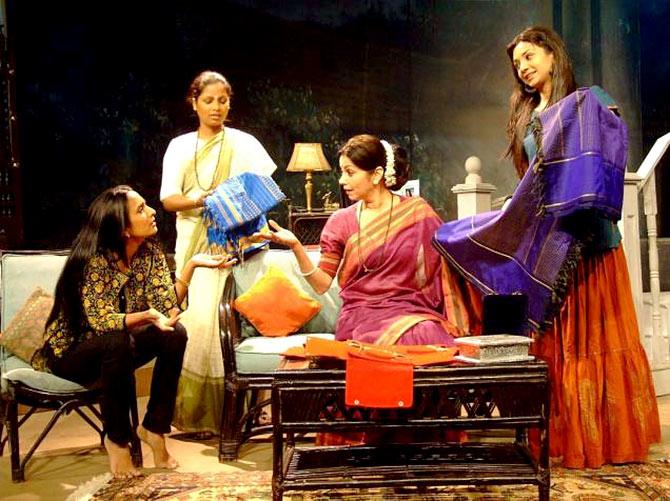 He had watched a lot of my plays like Wag The Dog and he knew my work.
He liked the fact that I was interested in Indian writing. I was promoting it and making sure that a lot of people write their own plays -- our own stories -- rather than just taking stories from outside.
I thoroughly enjoyed my association with him. He was a very intelligent, well informed, charming man.
I loved his enthusiasm.
And I loved our productions. We were talking about a third one.
He was telling me to do one of his earlier plays and I said okay. There was a lovely one on Tipu Sultan, which I was thinking about. I might even do it now.
He was also thinking of a new play. I don't know whether he wrote it or not but we discussed it.
He was such a secure human being.
He never minded that I wanted to edit his work or change things around.
He would say, "You just do what you do. You're the one who's directing it, do whatever you think works."
It was a very nice, collaborative kind of atmosphere. Very encouraging.
He loved the fact that we would travel with his play.
Wedding Album was, by far, his most travelled play. We've done over 300 shows across the world.
I sent him some of the reviews from England and he was very happy.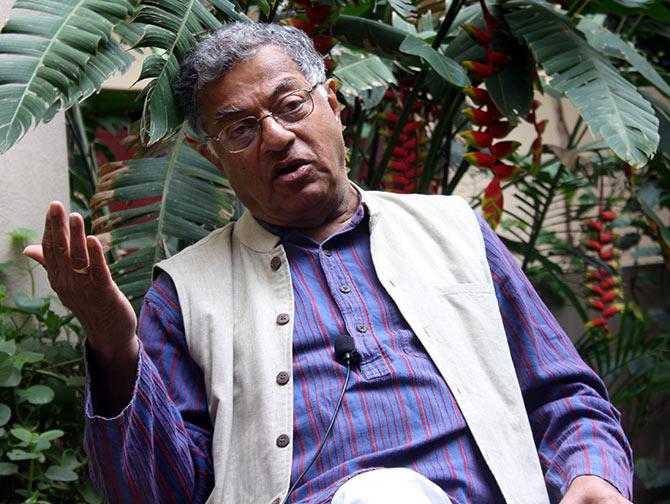 He was from the old school, so he didn't really care about the commerce of it.
He would say I don't mind if you don't pay me anything, as long as you do the play.
He was someone who really valued theatre; very few people in India do that.
It's like the passing of an era for me.
Like Mohan Rakesh (a pioneer of the Nai Kahani movement in Hindi literature)... the kind of writing they did, the intellect they had, the kind of passion they had... At least some of us are left with at least a little bit of that.
It's very sad that that era is kind of getting over.
He was one of them among that school of thought, who really brought a lot of social commentary and awareness about the political landscape.
There was a lot of erudition behind the writing.
They were intelligent, well read, well informed, aware and they brought all that to their work.
They did what they really loved.
I don't think any of them wrote to make a lot of money.
They just loved the theatre.
I was very lucky to have worked with Girish and to have known him, to have got a lot of encouragement from him. The kind of emails he would send me of my work... it's wonderful to have someone like that.
It's wonderful to have someone who encourages you to keep going down this path, where you won't get a lot of commercial success.
It's a niche world and can only cater to this many people. It cannot reach millions of people like cinema does, or television or the web.
So it's good to work with one of the giants.
He has left behind a lot of wonderful plays.
We must continue to do his work.
That's the way to keep his memory alive, by doing his work.