'Salman asked me if I would be open to playing a negative character.'
'I told him I would do even a single scene for him.'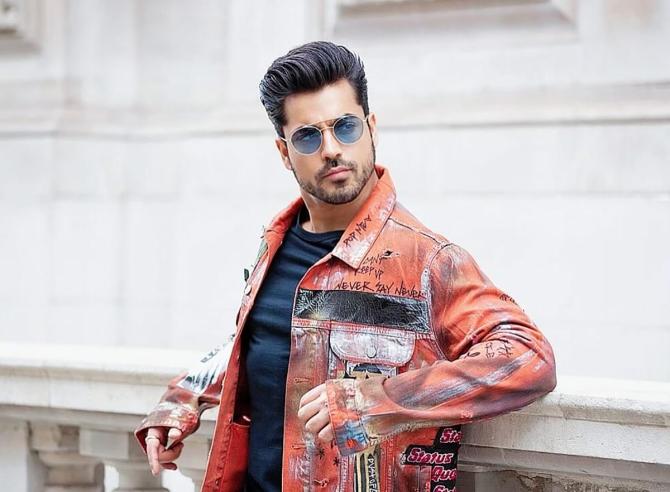 Whatever the reviews may say, Gautam Gulati is loving the reactions from his latest film Radhe: Your Most Wanted Bhai.
The actor plays a villain called Girgit in the Salman Khan starrer, and he's happy with his work in the film.
The Bigg Boss 8 winner chats with Rediff.com Contributor Prateek Sur and says, "For me, working with such big stars is a big thing."
What sort of reactions are you getting from audiences?
The reaction to Radhe has been stupendous.
I am happy that whatever work I have done in the film, people are appreciating that.
People are messaging me to say that they loved the look of my character.
It feels amazing to be a part of such a big film and to have people like your work so much.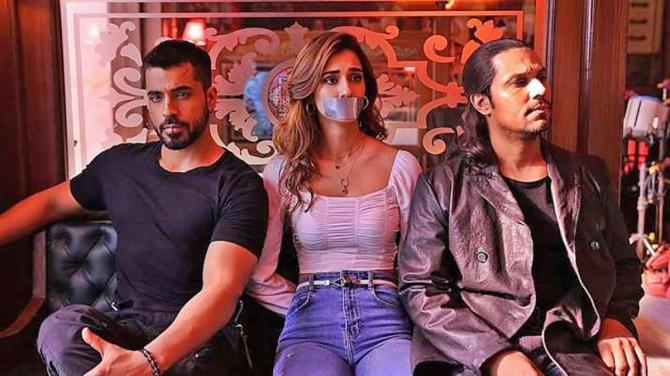 Girgit is not the lead villain and a sidekick to the main villain. What drew you to the character?
I would not call the character a sidekick.
There are many big stars who started off with small one-scene characters. Take Nawazuddin Siddiqui.
So it is the journey of an actor.
If an actor is getting a role in a huge film, which is released properly, I would want to take it.
I am a young guy. For me, working with such big stars is a big thing.
And these big film-makers have the talent to pick up actors who, even if they have a very small screen time or just one scene, leave an impact with their performance.
Doing a film with Salman Khan in itself is the biggest thing.
You mentioned somewhere that Director Prabhu Deva thought you were too chocolatey for the part. What happened after that?
I was introduced to Prabhu Deva on the sets.
I thought he would do some selection or something, but Salman Khan had already picked me up for the character.
So when Prabhu sir saw me, he said, 'Very chocolatey.. how will he do it?'
In my mind, I knew what I could do with the character. But he didn't.
And as the saying goes, never judge a book by its cover.
So when I got into the costumes for the look tests and did a small performance for Prabhu sir, I did an enactment of Heath Ledger from The Dark Knight.
I did this scene of about three-four minutes and that's how things changed for me.
When they saw that look test of mine, they said he looks deadly and he can really pull it off.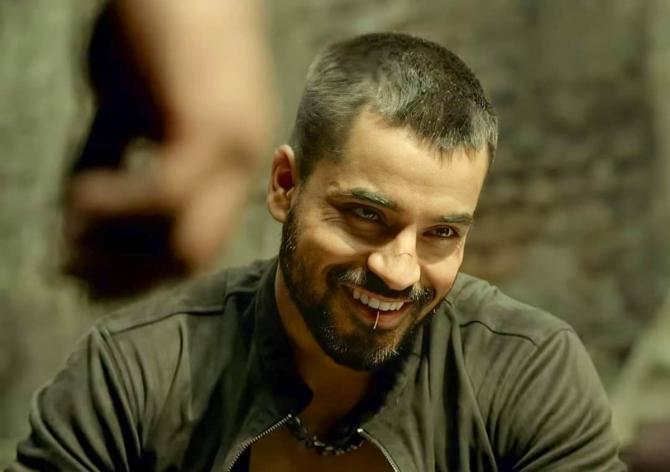 Were you not nervous while doing the fight scenes opposite Salman Khan?
Before the shoot, I was scared, thinking I should not hit Salman Khan.
His persona is very heavy.
But when it came down to working on sets, I was not nervous.
I have been working since the age of 18.
Due to the training that I have had over the years, I do not have that nervousness about performing or delivering a dialogue.
Critics have panned the film. What's your take on that?
If you listen or read the reviews carefully, no one has panned the movie totally.
You cannot take trolling seriously.
There are so many people sitting just to troll an actor or a movie or anything.
A lot of hard work, manpower, effort and money has gone into the making of the movie.
What should be applauded of Salman Khan Films is that even during a pandemic, they decided to release a film which could bring a smile to the faces of millions.
They didn't even think whether or not they would be making any money out of this film.
Whatever they would be making from this film, they will be donating for COVID-19 relief.
So one should think of the thought behind making and releasing such a film.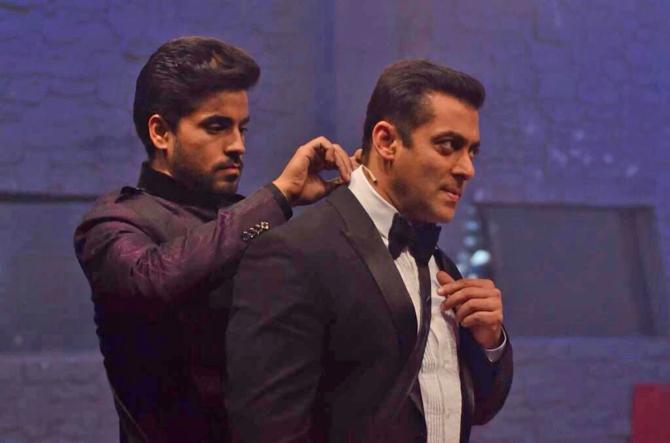 What's your equation with Salman Khan like?
You must have seen that Salman Khan supported me a lot during Bigg Boss.
But the interaction then was via a screen.
I met him at a Diwali party in 2019, and from then on, we started getting to know each other personally.
Salman asked me if I would be open to playing a negative character.
I told him I would do even a single scene for him.
Now, he believes in me and that I can play a villain as well.
The way he has presented me in the film, I would always be thankful to him.
How did life change for you after winning Bigg Boss?
Bigg Boss gave me a name.
Before that, people had seen me on television shows and knew my characters.
Once I was there on Bigg Boss and won it too, people started knowing me as Gautam Gulati.
I get a lot of work because of Bigg Boss but I prefer only well-produced movies.
Because of that, I don't do films or shows where I get only great money.
I am always interested to know about how they will release the project and what sort of reception it will bring.
Doing even a small role in a big and impactful film matters much more than doing a film where you are the lead actor but it's not released properly.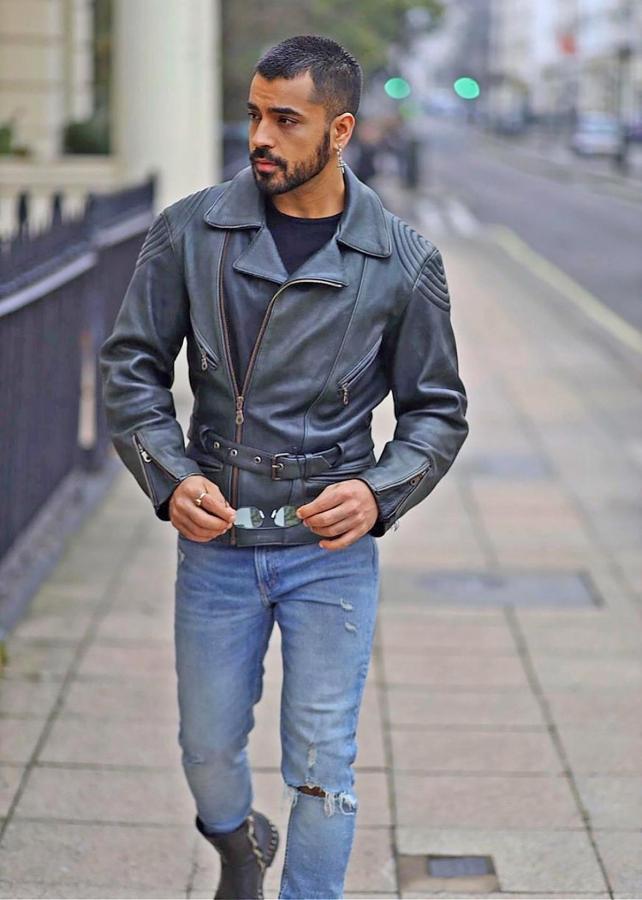 Back in 2014, when Ekta Kapoor visited the Bigg Boss house, she said she would make a star out of Gautam Gulati. But you just did one project with Balaji Motion Pictures. What happened there? How's your equation with Ekta Kapoor now?
Ekta Kapoor a very sweet and smart lady.
I had signed three films with her at that time, but two of them did not start.
The one film that released with Emraan Hashmi (Azhar), also had some controversies around it, because it involved cricketers' lives.
I personally don't believe that someone makes someone a superstar.
I feel she was there for me.
She is a good friend.
We still chat.
We have a good equation.
I speak to Tusshar (Kapoor) also.
So if in the future something creatively will come along from her side, I would definitely want to work with her again.
I don't have any regrets as such that it didn't happen at that time.
She is a really nice lady, and I started my career with her.
She helped me at that point in time and I really respect her for that.
Why did you walk out of the Ayushmann Khurrana starrer Chandigarh Kare Aashiqui?
I spoke to (Director) Abhishek Kapoor on a video call about the film. He is a very nice guy, sweet and humble.
He narrated the story to me and I really liked it. I even said yes.
(Casting Director) Mukesh Chhabra was also online too.
But there were some creative differences, so the vision that I had in my mind was not presented to me on the script.
For example, when I was shown the character sketches, I had envisioned that I would make this character deadly but with a smile on his face.
But what was finally given to me was very different.
There was no way I could leave a charm of my own or make the character deadly.
When I discussed it with my team, they said the same thing. So I decided to say no to the project.
But I am really looking forward to working with Abhishek Kapoor in future. He is a great director.