'People have already given a verdict against Himesh Reshammiya.'
'If people watch my performance with an open mind, then there is a chance that they will accept me.'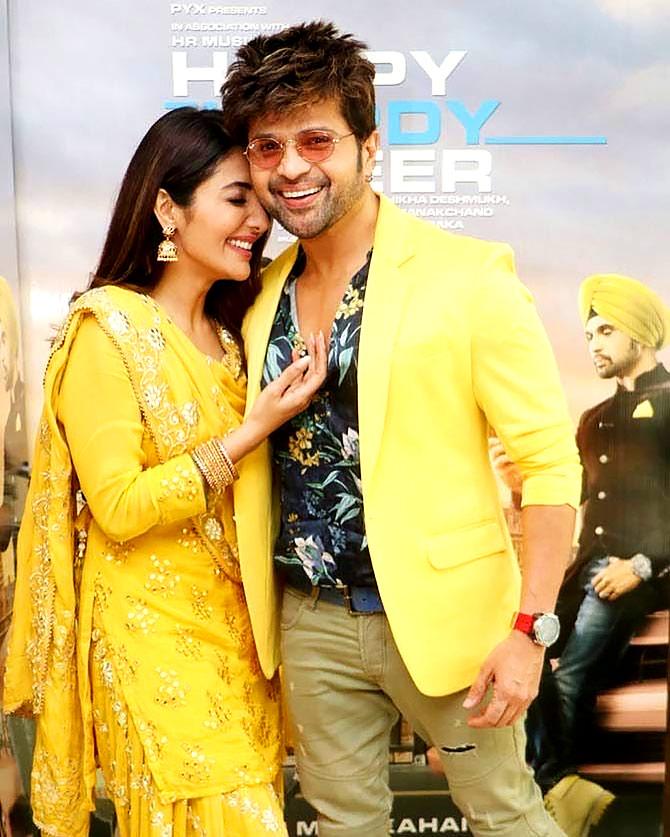 Himesh Reshammiya returns to acting with Happy Hardy and Heer, which releases on January 31.
"I am sure January 31 will be that Friday for me which Zanjeer was for Amitji," the singer tells Rediff.com Contributor Divya Solgama.
Why have you released the music of Happy Hardy and Heer, and then the trailer?
This particular strategy was carried out by the film's producer Deepshikha Deshmukh because music is the perfect connect with the audience for a love story.
I am happy this strategy worked.
But it's not only about a very good looking film or super-hit music. It is also about a very good story and beautiful performances.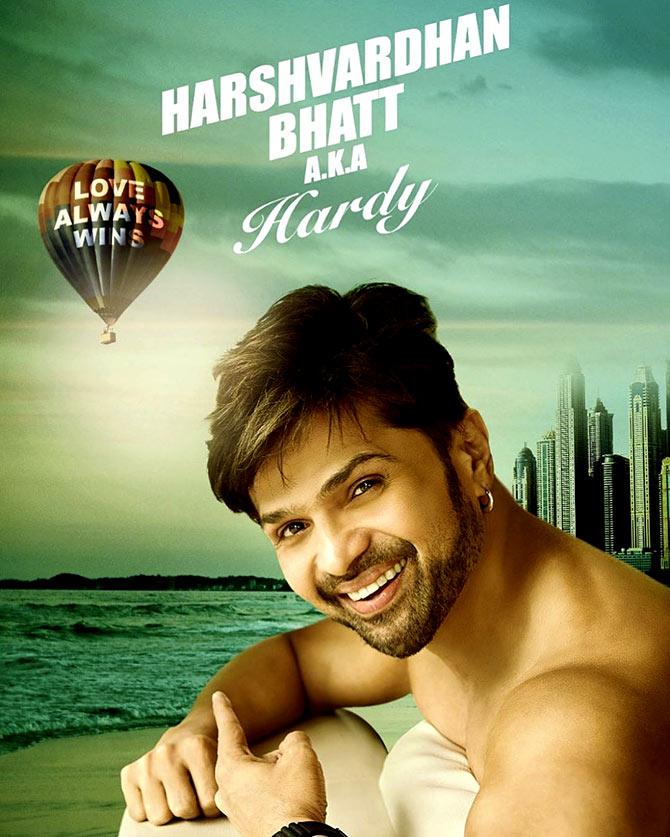 There's a lot of talk about your acting and singing. What's your take on that?
People have not seen a musician as a superstar actor.
Though all my films have done well in terms of business, it is true that a debate is going on about me acting in films.
I believe that some people have a mindset of not accepting a musician's guts and attempt to become a superstar actor.
However, I appreciate their mindset and want to win their hearts.
As a result, I took time to decide on my 10th film as an actor, which is now Happy Hardy and Heer.
I want to gain that appreciation of a sure-shot performer, which I got during Xpose, and that's why we are scripting a sequel.
Playing a double role as Harpreet Singh Lamba aka Happy and Harshvardhan Bhatt aka Hardy in Happy Hardy and Heer was quite challenging.
I have done several workshops for my character to give that level of performance so that people who complain about my acting will connect with me.
I am sure January 31 will be that Friday for me which Zanjeer was for Amitji.
Why do you think people have such a mindset that musicians cannot be superstar actors?
People think that Himesh Reshammiya is a musician, so they cannot imagine me as a mainstream Bollywood actor.
To change their point of view is challenging.
The business of my films improved gradually; there was a transformation in my looks and performances.
But people have already given a verdict against Himesh Reshammiya, and now it can't be changed because then they will be proven wrong.
If people watch my performance with an open mind, then there is a chance that they will accept me.
But if they are stubborn, I will consider it as a motivation and perform even better until I will win their hearts one day.
In fact, this mindset was there when I became a singer as well, that my songs would not be appreciated because of my nasal singing.
But when hundreds of songs were made with the nasal singing, the mindset changed.
Today, nasal singing is running successfully all over.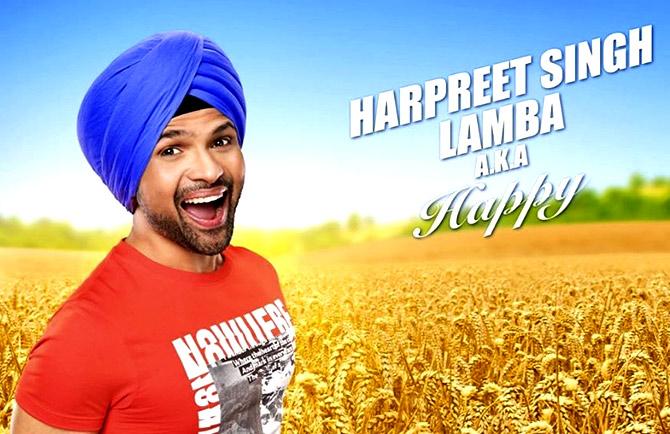 Tell us about your double role.
I play an NRI Gujarati, who is a musician in his heart and businessman in his mind.
I also play a Punjabi boy who is in love with Heer.
Sonia Mann, playing Heer, is very natural on screen.
Happy Hardy and Heer is a love story film that has not come in Bollywood for a long period of time due to the trend of concept-based films.
I have never done a love story until now, so I was really looking forward to it.
Which are your favourite songs from this film?
O Heeriye, sung by Arijit Singh.
There's a song which we are planning to launch after the film's release called Keh Rahi Hai Nazdikiyan, Faaslein Hai Abh Bhi Darmiyaan.
It is very poetic and plays during the climax.
There's also Teri Meri Kahani and Cutie Pie, which have already became popular.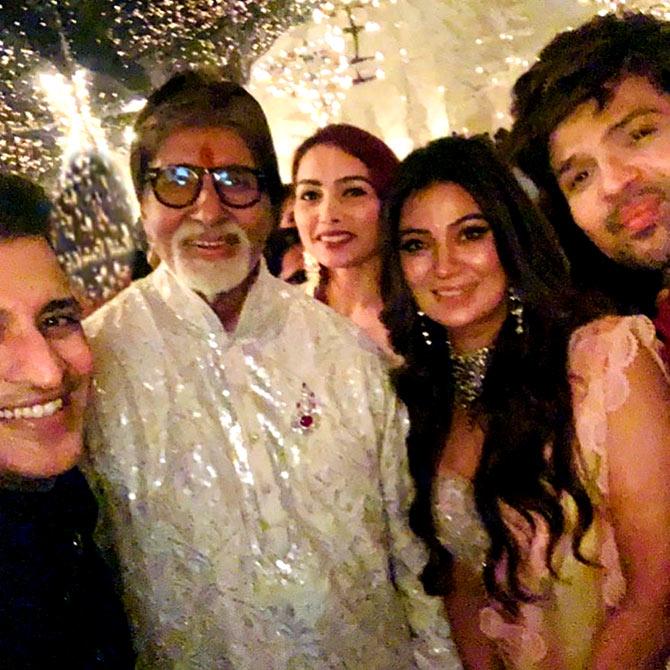 What's your take when your songs get recreated?
I am happy and don't mind if people recreate my songs, but one has to take permission from the composer.
Just giving credit to a composer on YouTube is not right.
If a new composer holds position on such songs by adding a few lines or beats, it is not right.
What are your views on the music scenario today?
The composers of today's times are a little insecure and wait for the approval of the producer/director, while the producer/director actually want new composers to take over and give them the confidence to use a super-hit song in their film.
But they are not getting that confidence from these new-age composers.
If they just give a song with that confidence to a film-maker, then recreation of a song is not even needed.
Music companies don't want to recreate songs just for the sake of it.
It is just that they are not getting any original songs from the composers, so they recreate old ones.
Further, the composers are already working less because we are all busy in our work life, live shows, reality shows, and so on.
As a result, I suggest that our new-age composers should give more options in their compositions, and not make producer/director think about recreations.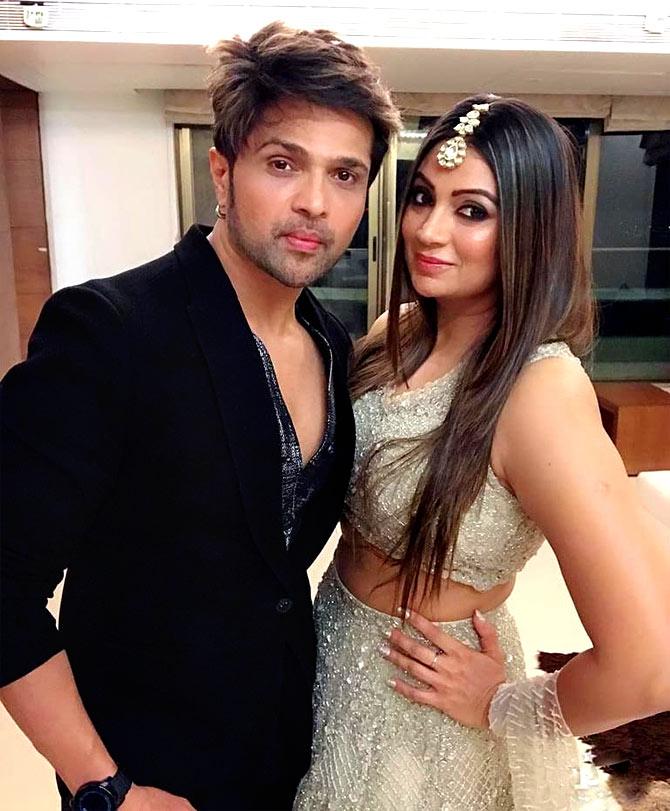 You share a good rapport with Salman Khan. When will you do a film with him?
Salmanbhai is my mentor. He launched me; I will always consider him my big brother.
I have done a song for his next film Radhe, which is a romantic dance number.
We have a track record that all of my songs in his films are superhits.
I don't question him at all; I am ready to do anything, whenever and whatever he says to me.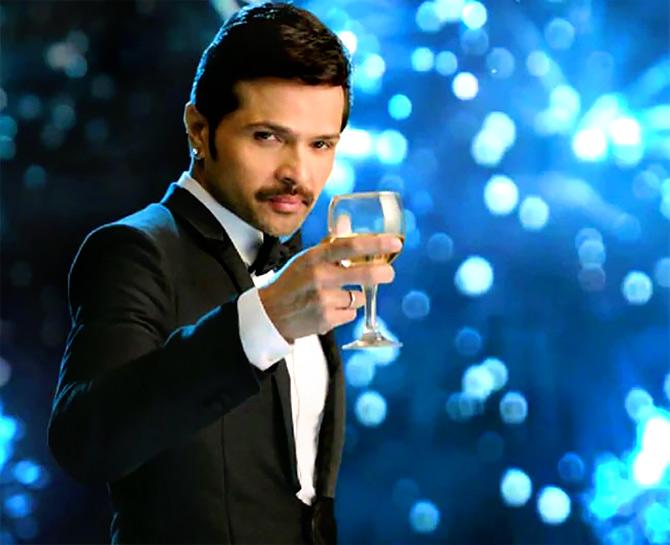 What film are you working on next?
We are working on the sequel of Xpose, based on Bollywood once again.
It will be from the 1970s and based on real life incidents.
The story will focus on the life of a superstar from that era. When he got married, many girls committed suicide.
But when he committed suicide, a girl was blamed with murder.
The story starts from this point and my character, Ravi Kumar, continues the story.
The film is being made on a good scale and will be on the floors soon.
There is another film called Main Jahan Rahoon for which I am collaborating with Javedsaab (Javed Akhtar).
It is a beautiful love story directed by Rajesh Sethi.
After Namastey London, this is the first time Javed saab and I are collaborating together on music.
I am also planning a biopic on the soldier Bishnu Shrestha. The film will be based on his heroics during the Maurya Express train robbery where he fought 40 armed men.
We have purchased the rights of that film, but have not finalised on who will play the lead or who will direct it.
I will not act in that film.