All set for Mission Impossible 5?

Tom Cruise's Mission Impossible series of films generate a lot of buzz from the time they go on floors to their theatrical release.

And Cruise's daredevil stunts are a big part of the film's popularity.

While the Hollywood star's Ethan Hunt gears up for the release of the fifth film in the franchise -- Mission Impossible: Rogue Nation -- here's snapshots from the film: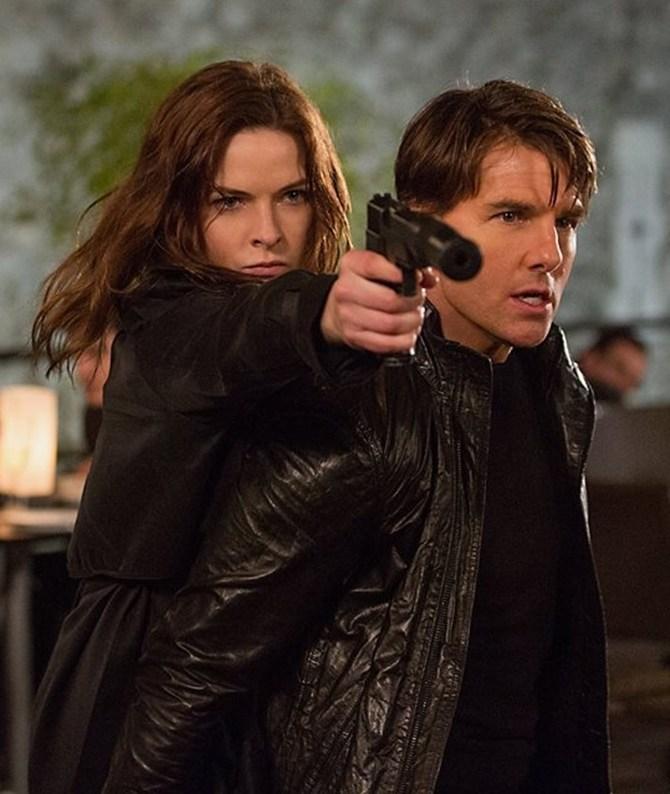 Swedish actress Rebecca Ferguson joins the Impossible Mission Force (IMF) for the fifth installment.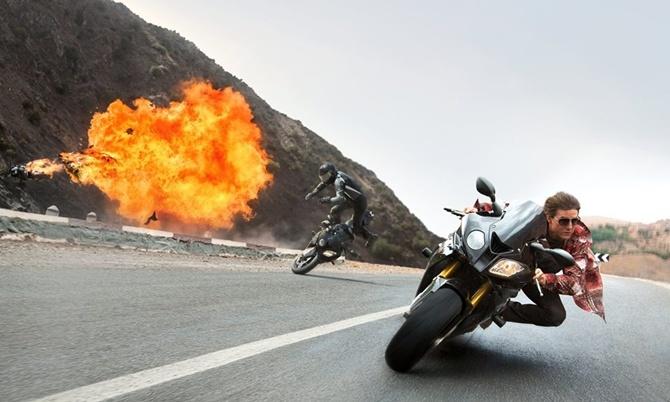 Cruise's Ethan Hunt chases down baddies during a bike sequence in the film.

The film also stars Simon Pegg, Jeremy Renner, Alec Baldwin, Rebecca Ferguson, Ving Rhames, Sean Harris and Simon McBurney in significant roles.

Directed by Christopher McQuarrie, Mission: Impossible Rogue Nation is produced by Tom Cruise, J J Abrams and David Ellison of Skydance Productions.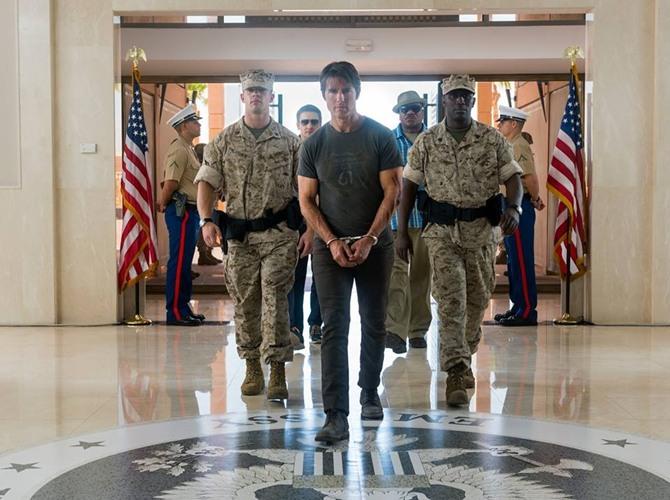 And here we have Tom Cruise, Jeremy Renner (at the back, with glasses on), and Ving Rhames (extreme right) in another still from the film.
While Renner joined the MI franchise with Ghost Protocol, Rhames has been a part of the series since the 2006 installment Mission: Impossible III.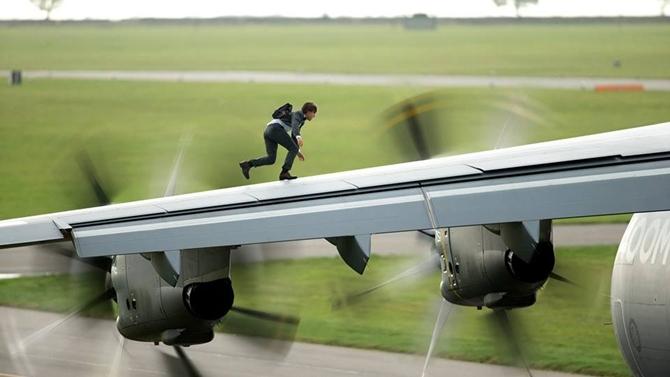 Here's Tom Cruise on the wing of an A400 airplane for what is unarguably the most thrilling sequence from the film.