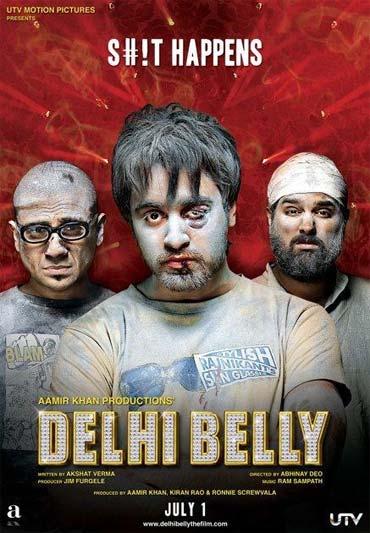 While the highly anticipated Aamir Khan production Delhi Belly takes its own sweet time to come to theatres, we bring you, dear readers, the first look of the film.

Directed by Abhinav Deo, the film has been generating a lot of interest ever since Aamir Khan flagged it off and as is evident from this movie poster, it's bound

to make movie buffs even more restless.

Imran Khan is easily recognisable but who are the characters in the background.

Still wondering? It's stand-up comic Vir Das on Imran's right and actor/director Kunal Roy Kapoor on his left. The trio are the central characters in the film

What do you think of the poster?