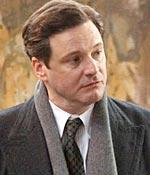 Colin Firth, who won the Best Actor Oscar for his insightful and life-affirming performance in The King's Speech as a British king who overcame a major obstacle from his childhood, was also a nominee last year, but the well received A Single Man was nowhere as successful as The King's Speech.
It made just about $20 million worldwide, even though it was profitable because of its small budget. It did not excite the audiences as The King's Speech, which was also made on a small budget of $15 million, did. But A Single Man repaired Firth's reputation as a sensitive actor, which had been bruised at his 2007 attempt at stardom with The Last Legion, a Roman era heroic saga that cost some $60 million to make. (The film was a fine footmark in co-star Aishwarya Rai's career; she could boast now that she has worked with two Oscar winners -- Ben Kingsley, and now, Firth.)
As you admire his more flamboyant performance in The King's Speech, do yourself a favour and watch A Single Man on DVD. Tom Ford, the fashion designer who for 10 years was the creative director at Gucci, made his debut as a movie director with A Single Man, based on his own adaptation of the Christopher Isherwood novel.
Set in 1962 in Los Angeles, it featured 49-year-old Firth as George Falconer, a British college professor struggling to heal his soul after the death of his longtime partner Jim in a car crash. The delicate and emotionally-engaging film follows George through a single day in which he puts his affairs in order and prepares to commit suicide, but has trouble finding a practical or aesthetically pleasing way to do it. The movie fetched Firth the best actor prize at the Venice Film Festival.
A British actor, whose grandparents on the maternal and paternal sides worked as missionaries in India, he has remained steadily employed in British TV and movies for over 25 years. He received a lot of praise for his star turns as Mr Darcy in television's 1995 version of Pride and Prejudice and Mark Darcy in Bridget Jones's Diary. He also starred in Mamma Mia!, the movie musical that did awesome worldwide business earning over $560 million. But the film did not do anything to enhance his stature as a fine artist.
Now with the wide success of The King's Speech, which is expected to earn at least $350 million worldwide, a huge amount for a $15 million project, Firth gets new recognition.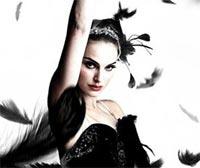 Likewise, Natalie Portman. A fine actress with several good films to her credit, she too also enjoying great exposure as an actress thanks to the mega success of Black Swan, another low budget film that is headed for a $300 million plus worldwide gross.
For Portman, who has proved that star prodigies can indeed emerge as equally talented older artists, the last two years have been very demanding. She had to take intense ballet lessons -- she had studied ballet from the age four to 12, at which point she turned her focus to her acting career -- to prepare for Black Swan even though many people doubted the film could ever run beyond two or three weeks in theatres specializing in art films. And then came the engagement to Black Swan choreographer Benjamin Millepied and her first pregnancy.
'Thank you, Thank you so much. This is insane!' declared the 29-year-old first-time Oscar winner, clutching her Best Actress award. This was her second nomination, following another well received film, Closer. She rushed to thank not only Black Swan director Darren Aronofsky, but many directors who made sure that her performances improved with film after film in the last 17 years.
But her previous achievements look small in her intensely engaging work in Black Swan, as a ballerina with a dark side. In the movie, she is Nina, who is signed for the lead role in a major production of Swan Lake. As she begins to dance, she suspects her understudy (Mila Kunis) may be trying to steal her part -- and a dark side begins to appear.
Portman said she had started discussing the project with Aronofsky about a decade ago. Both decided that their thoughts on it should mature. But they did not realise how hard it would be to sell the project to a Hollywood studio. Fox Searchlight, which distributed the film in North America and several territories abroad, is known for backing smaller films like Juno and Slumdog Millionaire, which have become global hits.
Even then Searchlight executives were not prepared for the film to cross $100 million in the United States. They thought it would be peak out at $60 million. With the Oscar glory, it looks like the film could end its run with $115 million in North America. And Hollywood observers believe that Portman will be on the movie horizon for decades to come, shining as a character artist after a decade or so.
Portman, who played Padme Amidala in the Star Wars prequel trilogy, achieved some star status with V for Vendetta five years ago. While working in studio films, she made time to do smaller, independent films such as the critical and box office success Garden State. She rejected several commercially more viable films and worked with writer and director Woody Allen in his ensemble musical Everyone Says I Love You in 1996.
Portman has also worked with Mira Nair's segment of New York, I Love You opposite Irrfan Khan, who played a diamond merchant in New York and devout Jain. She played a Hasidic Jew. They enter into an alluring and at times religiously and socially challenging relationship and are heading for a profound change.
If you want to see how versatile Portman is see not only Closer and Garden State but also the Mira Nair short film. It was the first time she had worked with Nair.
'Mira was a true inspiration to me,' she said in an interview two years ago. 'She's so straight-forward, clear and very in control without sacrificing any of her femininity. It was great luck to have this chance to work with her just before my own directorial experience on the film.' (She directed a segment of New York, I Love You.)
Portman, also seen in the medium range comedy hit No Strings Attached, may not be doing another film for over a year thanks to her first baby, but there are plenty of films from the last decade to keep fans happy.