'When I meet Raj and DK next, I will force them to tell me!'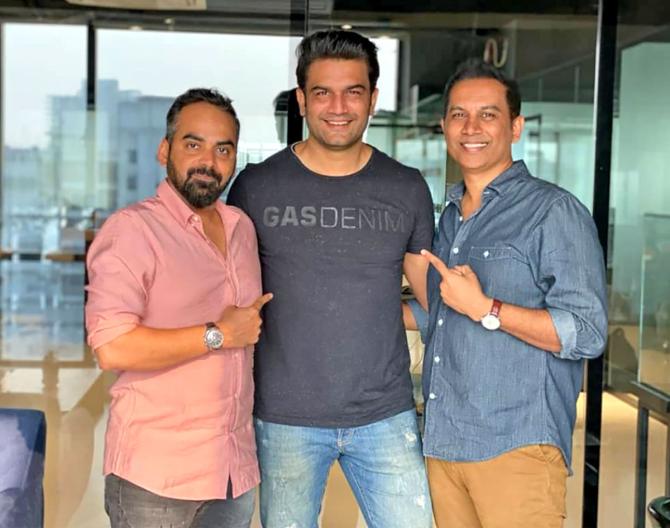 We see little of Sharad Kelkar in the second season of The Family Man, but his character Arvind still manages to intrigue viewers.
Just what happened between Arvind and Priyamani's Suchi when they spent a night together in Lonavala?
Sharad refuses to spill the beans, even as he tells Patcy N/Rediff.com, "An attraction is bound to happen because Suchi is not getting love from her house."
After 'Why did Kattappa kill Baahubali', another burning question is what exactly happened between Arvind and Suchi in Lonavala?
I don't have any answer to it.
Raj (Nidimoru) and (Krishna) DK are so mean... the second season ended with the scene where Suchi is trying to come clean with Srikant as to what happened in Lonavala.
They are playing with my emotions!
I don't know, you have to ask Raj, DK and Suman (Kumar, writer).
When I meet Raj and DK next, I will force them to tell me!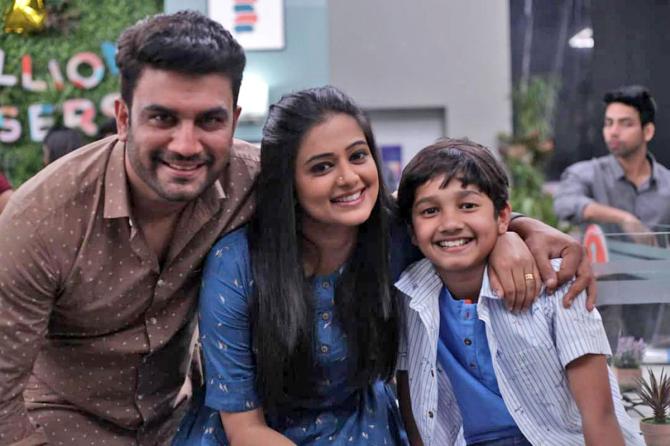 What feedback did you get about the show?
The response has been phenomenal!
Not only Manoj (Bajpayee) sir, but even the smallest characters are getting recognition.
All credit goes to Raj, DK, Suman and Suparn (Verma, director), who created the show and Amazon Prime Video who had faith in it.
All the actors from Tamil Nadu were brilliant.
Manoj sir (Bajpayee), Sharib (Hashmi), Sunny (Hinduja), Shreya (Dhanwanthary), Priya (Priyamani), Vedant (Sinha) and Ashlesha (Thakur)... everyone was so good!
Hats off to Samantha (Akkineni), who is the talk of the town. The role she has pulled off, it's awesome!
We didn't see much of you in Season 2.
A lot of people are complaining.
In fact, DK's wife Anu (Anuradha Sharma, associate producer), who is a dear friend, was telling me, 'Being a producer, I was missing you on the show.'
I asked her to say that to Raj and DK!
Having said that, the story did not have that scope because a new track was going on -- Dhriti's track -- which was important in this season.
I think there will more scope in the next season.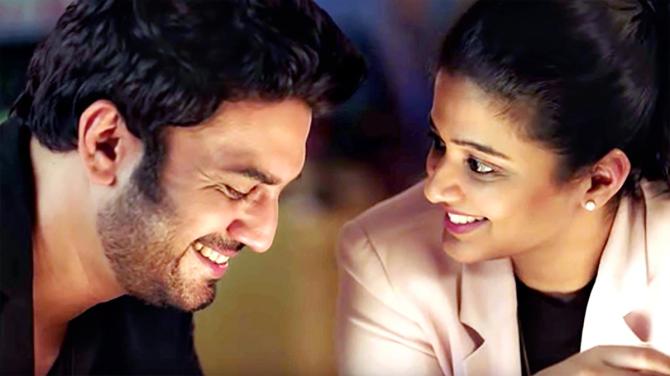 In real life, you are a family man. You are married with a child. What do you think of Suchi and Arvind's relationship?
These kinds of things keep happening around us.
It's not an alien thought because when you work somewhere, even during shoots, people become best friends.
The problem is not just because of Arvind and Suchi, it's because of Suchi and Srikant.
What's happening in their lives is creating problems and I think Arvind can be a catalyst to it.
Suchi has been facing negligence from her husband.
Her children have grown up, so they don't give much importance to the mother.
She is a working woman, but she's not satisfied with her job.
An attraction is bound to happen because Suchi is not getting love from her house.
These are very common things, but we normally don't discuss it.
People don't accept it.
The issue between Srikant and Suchi is not created by Arvind.
My character is a single father.
He is friends with Suchi and he wants her betterment. He understands that she's a working woman and wants her own independence.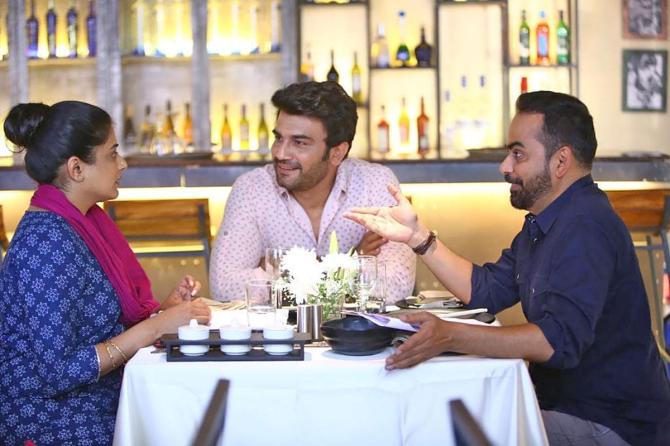 But Srikant's fans are calling you a home-breaker.
People are threatening me!
I am getting messages on social media like 'Kahe ko peecha kar rahe ho', 'Leave Suchi alone', 'Leave Suchi for Srikant'...
Srikant is a very desi guy.
He doesn't understand depression and mental health.
That's why he says, 'Hamare yahan shaadi hoti hai yaa nahi hoti hai. Break time nahi hota hai.'
It was good to see Family Man 2 discussing mental health.
People should start taking mental health seriously.
It's a health issue, and can be treated.
There are people who treat it, like psychiatrists and counselors, but first you have to identify people who are going through mental health issues.
In fact, until a few years ago, I didn't have any idea of depression or mental health.
I think everyone should attend or at least read or watch videos about how to handle somebody going through these problems.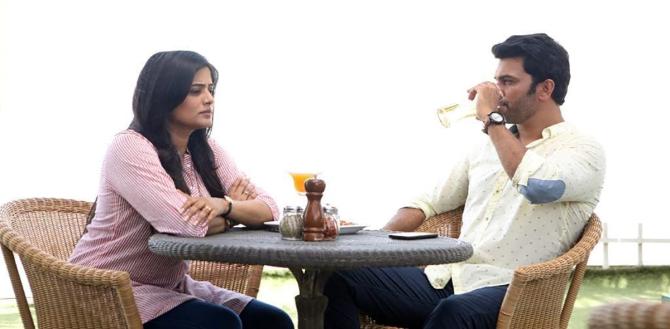 What does your wife Keerti think about your character in The Family Man?
My wife hasn't watched The Family Man.
She doesn't like action.
I have been asking her to watch it and telling her it's not all action, but she is avoiding it.
She is a very romantic person.
She will watch F.R.I.E.N.D.S and This Is Us...
She cried watching the F.R.I.E.N.D.S Reunion,
Because of her, I have to watch action movies and shows in the living room. I can't watch them in the bedroom.
Is there are a Family Man 3?
Because of the lockdown, everybody has gone to their respective cities.
I think once they are back, they will reunite and start brainstorming.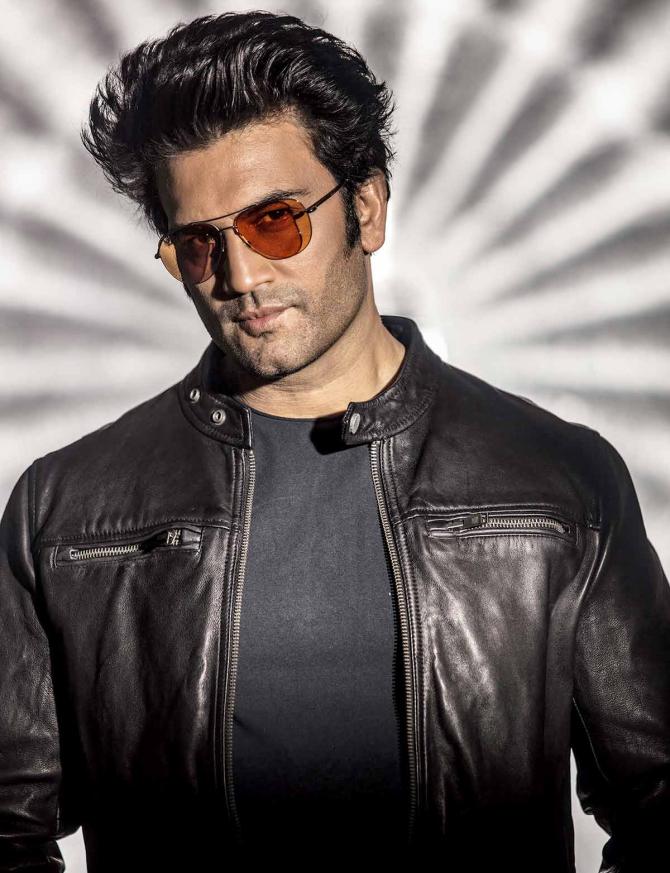 What were you doing during the pandemic?
When the pandemic started last year, I was home.
You should not fear because fear cause health issues. So I was not scared.
I started working last August, and haven't stopped since then.
I was taking precautions, from wearing a mask, to sanitising and social distancing.
I don't hug people.
I was working on projects where no touching and physical intimacy was required.
I went abroad to shoot as well.
I have taken my first dose of vaccination.
What are your forthcoming films?
The Tamil film Ayalaan, Bhuj: The Pride of India and Deja Vu will release this year.
The Marathi film Paavan Khind will release next year.