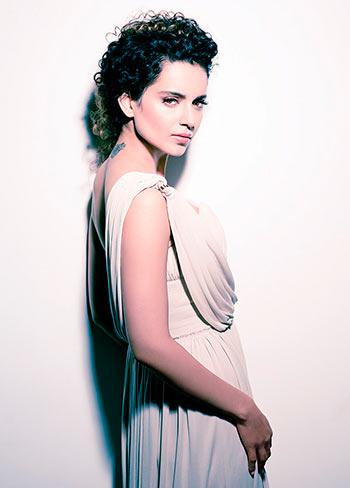 In the ongoing legal war between Hrithik Roshan and Kangana Ranaut, the actress' lawyer Rizwan Siddiqui has claimed that the emails leaked to media are not reliable.
A number of emails, allegedly written to Roshan from Kangana's side, were leaked to a newspaper which appear to show that the affair was one-sided.
The lawyer said Kangana's sister Rangoli had informed Hrithik that the actress' account was hacked and she had even suggested that they file a joint complaint.
'He (Hrithik) then allegedly stopped communication with my client or her sister and instead surprisingly starts receiving a lot of one-sided emails from my client at a time when my clients emails were hacked.
'He not only has full knowledge of the same but accused of hacking her emails,' Siddiqui said in a statement.
The lawyer also accused Roshan of diligently storing and maintaining these 'unverified and fabricated emails for future use as is seen now. It has also been observed that he willfully fails to authenticate the genuineness of any of these emails which he received from a hacked account.'
Sidduqui claimed when the actor collected sufficient unverified emails with him, he then filed an informal complaint with the police without informing Kangana or her sister.
He claimed Hrithik abandoned his complaint with police for 14 months before taking it up again this year in February while sending a defamation notice to Kangana for calling him a 'silly ex'.
Kangana is set to record her statement in the fake imposter case, filed by Hrithik, on April 30 but her lawyer said the actor did not wait for it and instead started showing media these unverified and fabricated emails.
'When his name, image and reputation was at stake and he was accused of hacking my client's emails and also of being in a relationship with my client, besides there being a charge on him that he has also sent a lot of stuff in the last six months to my client and that therefore there cannot be any imposter,' Siddiqui claimed, adding why did not the actor bother to clear his name immediately.
What started as a complaint against an alleged imposter by Hrithik has turned into an ugly public and legal battle between the two stars, with both coming up with allegations and counter-allegations against each other every other day.