'She never abandoned him.'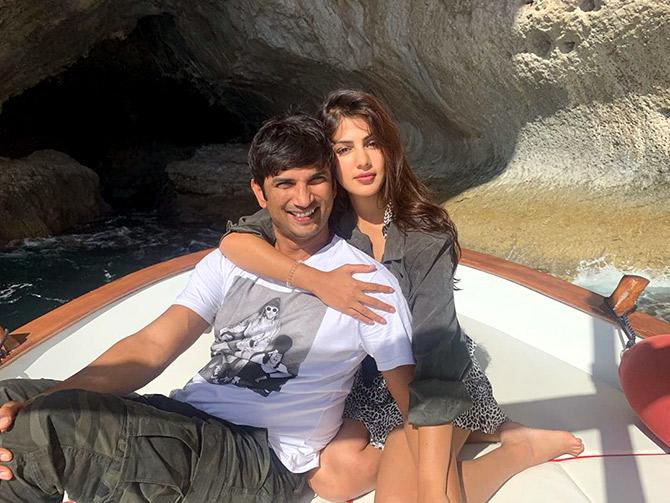 For all those accusing actress Rhea Chakraborty of not being around when her boyfriend Sushant Singh Rajput was mentally distressed, writer-director Rumi Jaffrey asks: "Were you there? Did Sushant tell you anything about his equation with Rhea? Do you have any idea how devoted she was to him?"
Sushant died by suicide on June 14 at his Bandra, north west Mumbai, home.
Rumi fears for Rhea's well being.
"She is under terrible stress. She is a young, innocent, girl. I fear she may crack under pressure. Who will take responsibility if anything happens to her?" Rumi asks Subhash K Jha.
"All those people who are wrongly holding various people in the film industry responsible for Sushant's death should know they are putting these people under tremendous pressure. What if something were to happen to one of them? Then who will take responsibility?" asks Rumi angrily.
He wonders what Salman Khan has to do with Sushant's death. "They must have met maybe once or twice in passing. Yeh Salman Khan kahan se beech mein aa gaye? (how did Salman Khan come into this?)"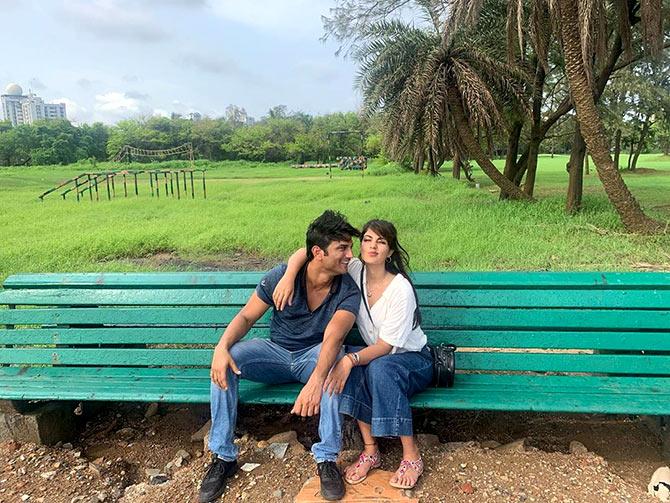 Rumi has a request for Sushant's fans.
"If you really love him, please show some respect for the people close to him. Please stop pointing an accusing finger at Rhea."
"She was with Sushant till the end. She kept going to her home which was very close to Sushant's residence. But she never abandoned him."
He is very concerned about Rhea. "Woh ant tak Sushant ke saath thi (she was with him till the end). She spent 6 to 7 hours at the (Bandra) police station answering all the questions about him. Uss bechari pe kya guzri hogi! (What she must have gone through!)"
"She loved Sushant... so did we all. But it doesn't mean we should abuse those who are alive. That won't bring him back."