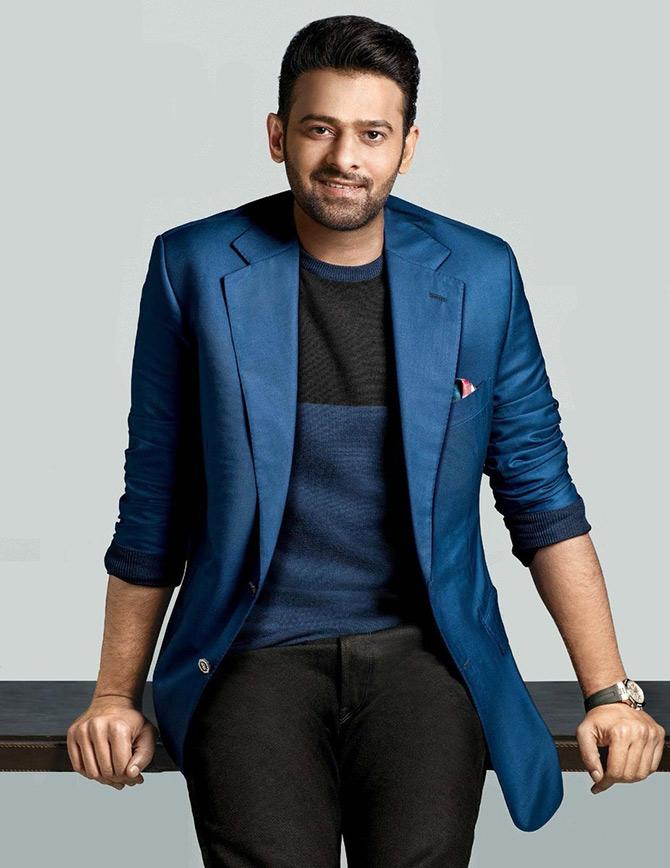 Has Prabhas charged Rs 70 crore his next assignment?
Sources claim the figure has been highly inflated.
"Prabhas has asked for what he deserves and the production house (Vyjanthi Films) has happily given him the amount. It is nowhere close to Rs 70 crore," a source tells Subhash K Jha.
When pressed to further reveal the exact remuneration, the source begs off, saying, "It is more than what Prabhas has got for any of his earlier films."
Prabhas did S S Rajamouli's Baahubali for a pittance but that has obviously changed.
Priyanka Dutta of Vyjanthi Films refutes all speculation and says, "We haven't locked in on any remuneration as yet. It will take a month's time to settle the fee."
Prabhas suffered a box office blow with the multi-lingual action thriller, Saaho but he has moved on to his next.
Titled Jaan, it will be a romance opposite Pooja Hegde.
Directed by Radha Krishna Kumar, Jaan will reportedly feature minimal action.
"Prabhas feels his fans have had their fill of action in Saaho, at least for a while. Jaan will be a romantic film with songs, to be composed by Amit Trivedi," says a source.
There will be no Hindi version of Jaan.
According to sources, Prabhas is done with trying to woo the Hindi belt for now.
"He will focus on his primary market for the next couple of films. The Hindi market can wait. Prabhas won't lose his core audience for a pie in the sky," says the source.