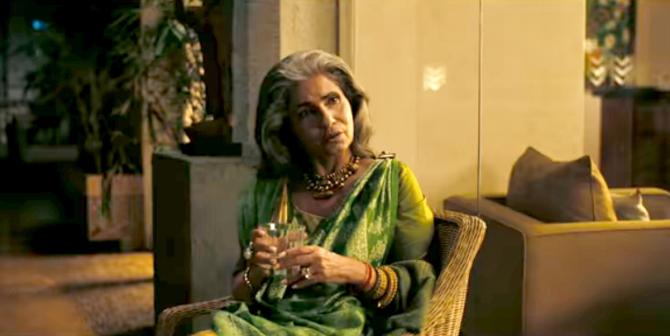 Christopher Nolan's latest mind-bender Tenet has opened in select theatres across the world.
Critics are baffled by the plot and are not embarrassed to say they don't follow it.
Apparently, even Dimple Kapadia, who stars in the film, could not.
The actress, Subhash K Jha learns, has told friends that she couldn't follow Nolan's script, but she signed on for the ride, not to mention the substantial paycheck.
Dimple plays an arms dealer named Priya in the film. But it is very difficult to see who she is meant to be or what she is trying to say.
Her character comes and goes in brief flashes and apparently makes no sense to the audience.
Her hazy presence in Tenet brings up the debate on our actors rushing to do minuscule roles in American films.
Remember Anil Kapoor in Mission Impossible Ghost Protocol?