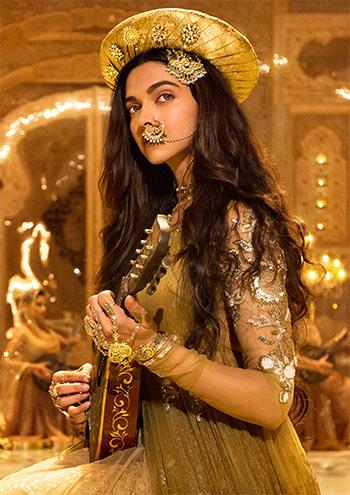 The first song released from Sanjay Leela Bhansali's Bajirao Mastani is a tribute to the immortal dance number Pyar Kiya Toh Darna Kya from K Asif's Mughal-E-Azam, which was picturised on Madhubala and Dilip Kumar.
Deewani Mastani shows Deepika Padukone gliding through the song that has been shot on pastel sets denoting the royal darbar of Peshwa Baji Rao.
The chorus dancers shimmer in their regal outfits, as they twirl to a tune that is typically Bhansali.
The director, who has composed the song himself, is excited, anxious and confident that the number will have its desired effect.
"I've lived with the tune in my head for 12 years," he says. "It has been playing over and over in my mind. To see it finally come to life on screen is a moment of great satisfaction for me."
The shooting of Bajirao Mastani is almost over. It will release on December 18.