Two movies in one month!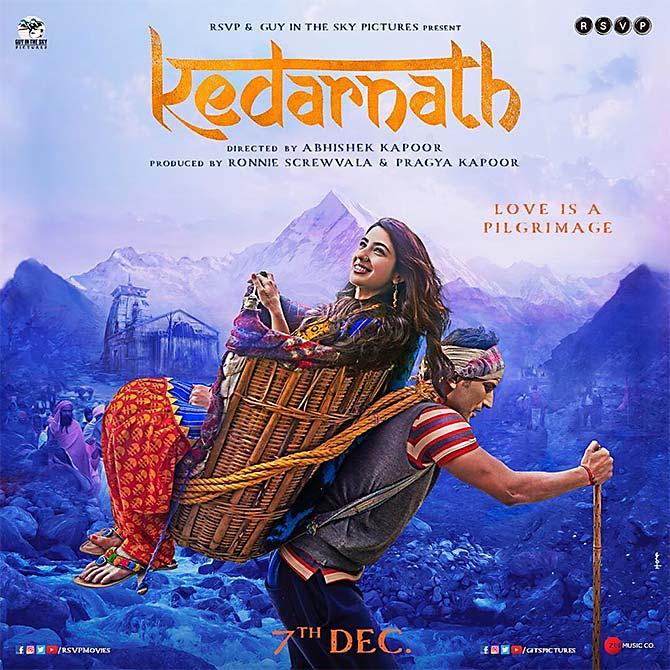 How many Bollydebutants can boast of their first and second movies hitting the theatres in the same month?
Kedarnath, Sara Ali Khan's first movie, releases December 7, and not in March as assumed earlier.
Sara shared the movie's poster on Instagram, declaring, 'No tragedy, no wrath of nature, no act of God can defeat the power of love!'
Directed by Abhishek 'Gattu' Kapoor, co-starring Sushant Singh Rajput, Kedarnath is a love story set against the backdrop of the 2013 Uttarakhand floods.
Also coming at the end of December is Simbaa, Rohit Shetty's madcap caper starring Sara and Ranveer Singh.
Interestingly, when Ranveer was asked on Koffee With Karan last Sunday which actor makes up stories, he quickly named Sara and claimed that she is a big 'daapper', which is Mumbai lingo for someone with a penchant for tall, unbelievable, stories.
Hmmm. Difficult to reconcile that image with the prim and propah princess of Pataudi. Appearances can be deceptive, we guess.