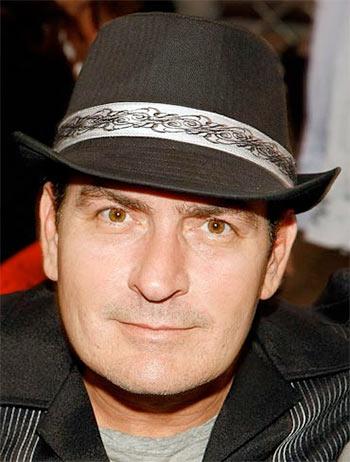 Two and a Half Men star Charlie Sheen has revealed that he tested HIV positive four years ago, but decided to go public now as people who knew about his condition were blackmailing him.
The 50-year-old, who has had a troubled history with drugs, alcohol and prostitutes, said he paid out "enough to bring into the millions" to keep the illness a secret.
"I am here to admit that I am in fact HIV positive," Sheen said in interview with NBC's Today show.
"It's a hard three letters to absorb. It's a turning point in one's life," said the actor, adding he found out about his status "roughly four years ago."
Sheen claimed he did not know how he contacted the virus but dismissed suggestion that it could have been through needle drugs.
He said he had confided to some of those he's had sexual contact with but then they started extorting him.
"What people forget is that it's money taken from my children," he said about the "shakedowns".
"I trusted them and they were deep in my inner circle, and I thought they could be helpful. My trust turned to their treason... I think I release myself from this prison today."
Once the highest paid TV actor, Sheen was fired from Two and a Half men in 2011 following an epic meltdown where he called the show's producer "a contaminated little maggot".
On the show, Sheen played a womanising jingle writer, who moves in with his brother and nephew, a storyline that was somewhat similar to the actor's well documented troubles with drugs and women.
Sheen has two children each with former wives, Denise Richards and Brooke Mueller. His first wife is Donna Peele whom he married in the 1990s. The actor's doctor claimed that Sheen did not have AIDS.
Photograph: Ethan Miller/Getty Images