Kashmera and Nikki get into a heated argument, as the former is not okay with Nikki age-shaming her.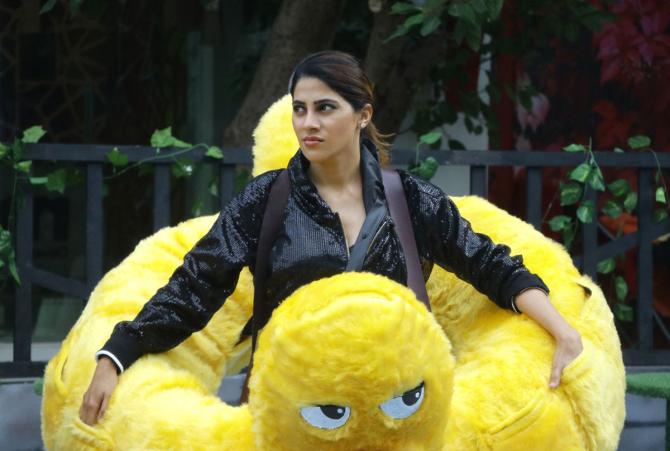 Tuesday's episode begins with Abhinav Shukla, Manu Punjabi and Rakhi Sawant talking about Arshi Khan and how she got Vikas Gupta kicked out of the show.
Arshi, on the other hand, continues to sleep despite many warnings from Bigg Boss.
Manu asks Rakhi to wake up Arshi but the latter doesn't pay heed. She announces that she will make Manu's captaincy difficult.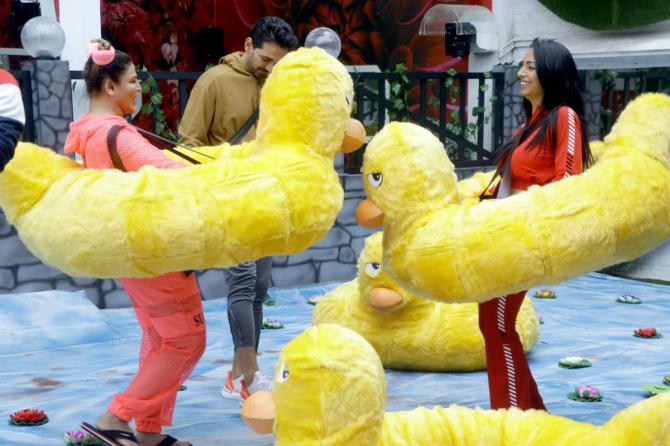 In the kitchen area, Jasmin Bhasin can't stop blushing as both Abhinav and Rubina Dilaik tease her with Aly Goni.
Eijaz Khan asks Arshi and Manu to sort out their differences and not ruin their friendship in the house. The two eventually hug it out.
Rahul Mahajan gets irked when Arshi starts provoking him unnecessarily.
He makes it clear that he doesn't want to talk and that's why is keeping a distance.
Nikki, Manu and Rahul talk about Arshi as they see her stealing something quietly. Nikki intervenes and this leads to an argument between the two ladies.
Kashmera thinks Manu likes Nikki seeing their bond, but Arshi states that Manu already has a girlfriend.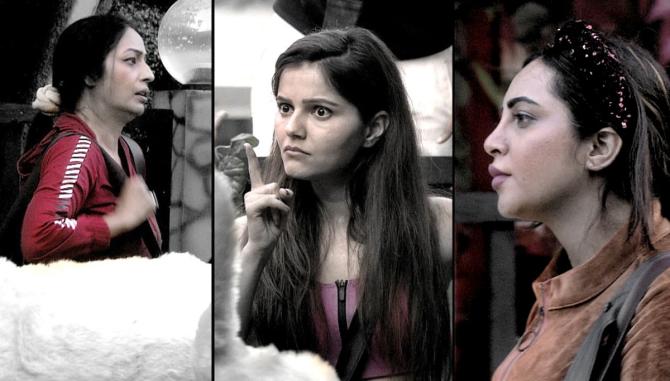 A little later, Nikki confronts Kashmera about commenting on her friendship with Manu. They start arguing and soon it's turns into a nasty cat fight.
They pass unsavoury comments about each other.
Ultimately, Manu asks Nikki to calm down and tries to pacify the situation.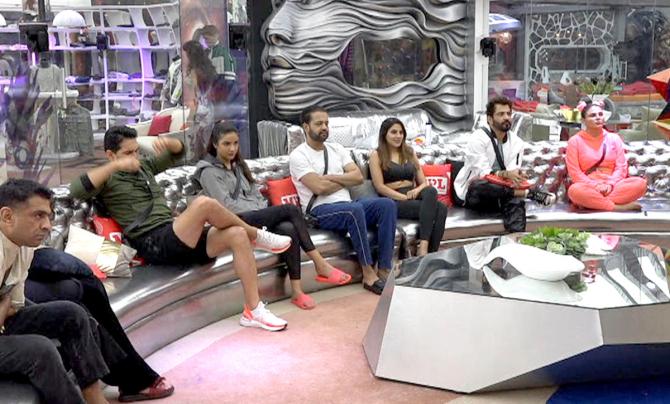 In the evening, Bigg Boss announces that it's time for nominations.
All the housemates have to nominate two people, and most of them target Eijaz and Arshi.
Nikki nominates Kashmera because of her fight and Arshi for ousting Vikas.
Manu nominates his good friend Arshi along with Aly Goni.
Arshi targets Rahul and Manu.
At the end, Eijaz, Arshi, Abhinav, Kashmera and Manu are declared to be in the danger zone.
After the nominations, Aly and Arshi get into a fight.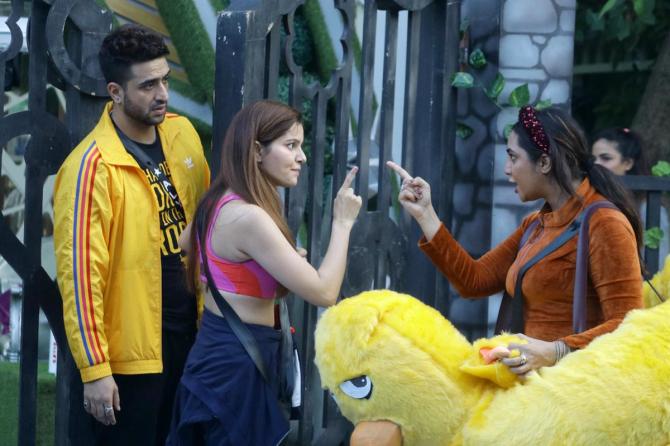 The next morning, Kashmera and Nikki get into a heated argument once again.
Kash talks to Nikki about age-shaming her during the nominations and says it's not okay.
Nikki tries to wiggle out of the fight but Kashmera follows her and calls her a villain.
She breaks down in the kitchen and Aly consoles her.
Nikki is unfazed by the fight and chills with Rahul and Manu in the garden area.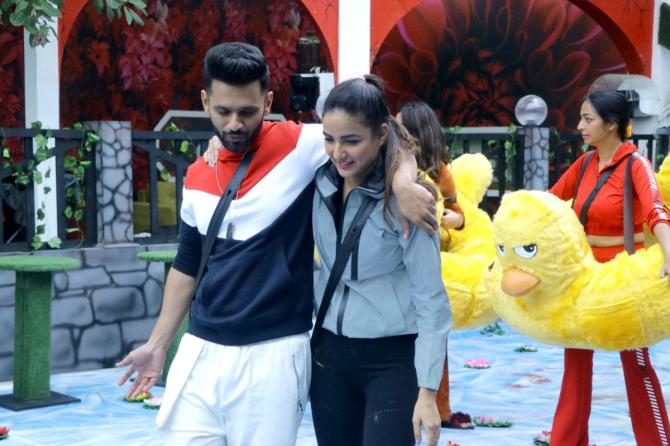 Rubina has a word with all the girls and requests them to keep the ladies washroom clean and hygienic as Rahul found it to be very dirty while cleaning.
Rakhi and Arshi indulge in a funny fight and leave everyone in splits. They continue their banter until Rahul Vaidya arrives in the house from the confession room.
Everyone greets him warmly.
Before the episode ends, Rahul tells Rubina in his signature style: 'Ek tha Raja ek thi Rani, Raja aa gaya wapis ab khatam karega kahaani.'