Film folk mourn Saroj Khan's passing.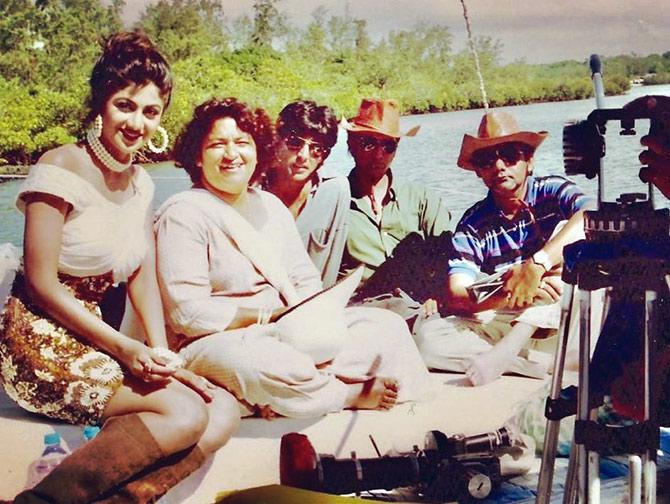 Shilpa Shetty: A LEGEND has left us.
Can't forget the moment I first met you when you came to choreograph 'Kitaabe' (Baazigar) and I burst out crying (I was a huge fan of your work). I couldn't believe you were actually standing in front of me.
Then came 'Churake dil', which was a milestone in my career... and many more.
You set the benchmark so high, taught me 'how' to express... a technician par excellence...
No one shot women like you, you were the best!
Will miss you. Churake dil mera #Sarojji chali.
May you rest in peace, Masterji. Strength and love to the family to cope with this irreparable loss.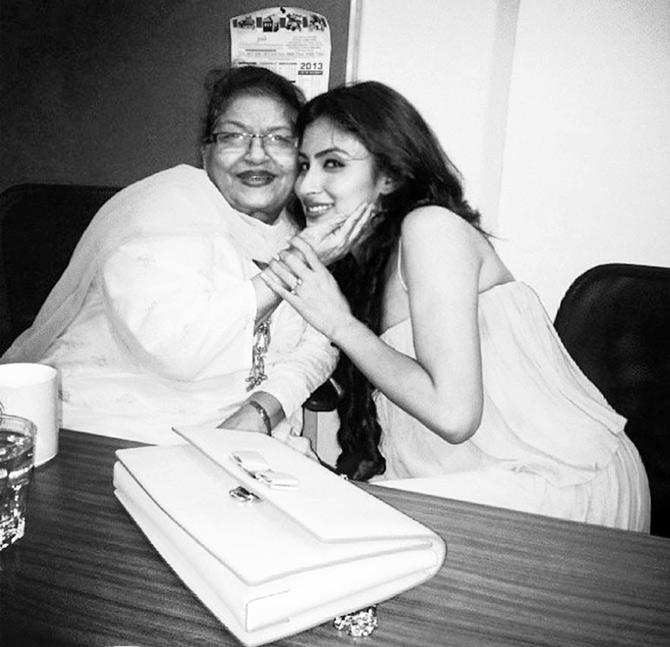 Mouni Roy: Lucky were the ones who got to learn adayaki; a few steps from you, a beautiful teacher, creator, human, Youll live in our hearts forever.
You'll be missed forever.. Rest in peace master ji.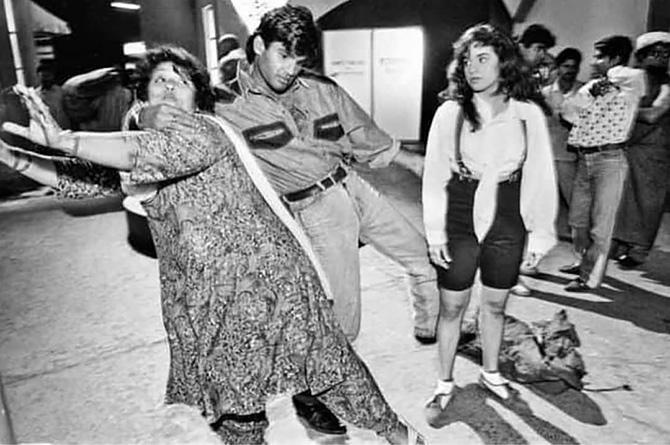 Suniel Shetty: You are loved ... You are irreplaceable ... A true GURU ... #RIPSarojKhan.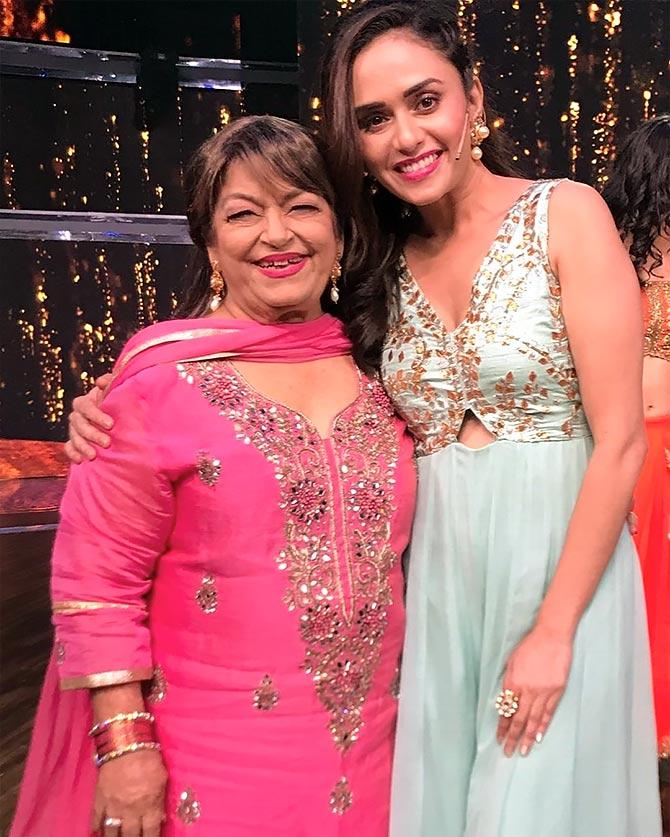 Amruta Khanvilkar: Woke up to this extremely heart breaking news ....rest in peace MASTERJI" #sarojkhan ...
You were, are and always will be a legend ... generations have known dance through you ...
I had the privilege to meet you, talk to you and touch your feet.
May the angels in heaven take care of you now.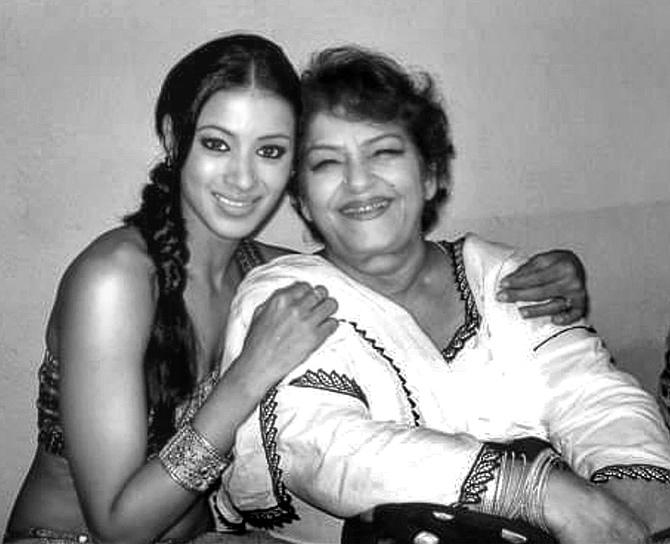 Barkha Sengupta: Woke up to this really sad truth, the world of dance has suffered a huge loss today ! It was an honour to learn from you ... Your blessings, your kind words, your appreciation will stay with me forever ..... #RIP Saroj ji ! #masterji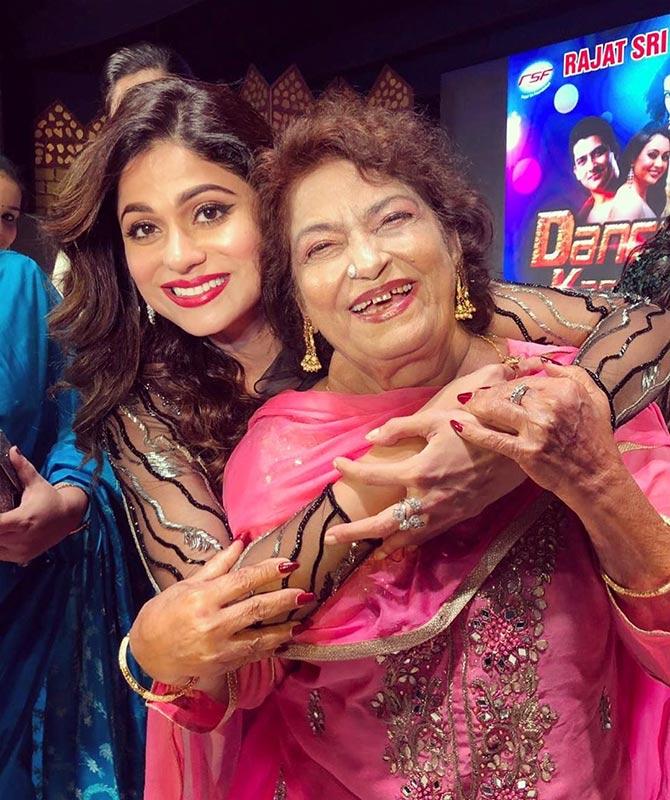 Shamita Shetty: RIP Saroj Ji am so blessed to have had the opportunity to work with you and learn from you .. will miss u.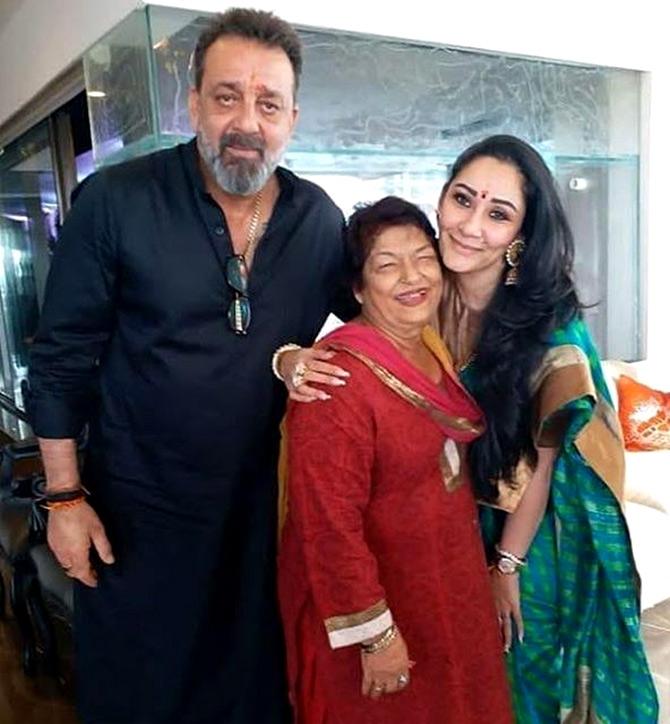 Sanjay Dutt: This news has left me heartbroken.
Sarojji was not just a legend, but also a humble person.
We shared a beautiful relationship & worked in many films together.
Her contribution to the industry is irreplaceable as there was no one who could dance like her. Om Shanti.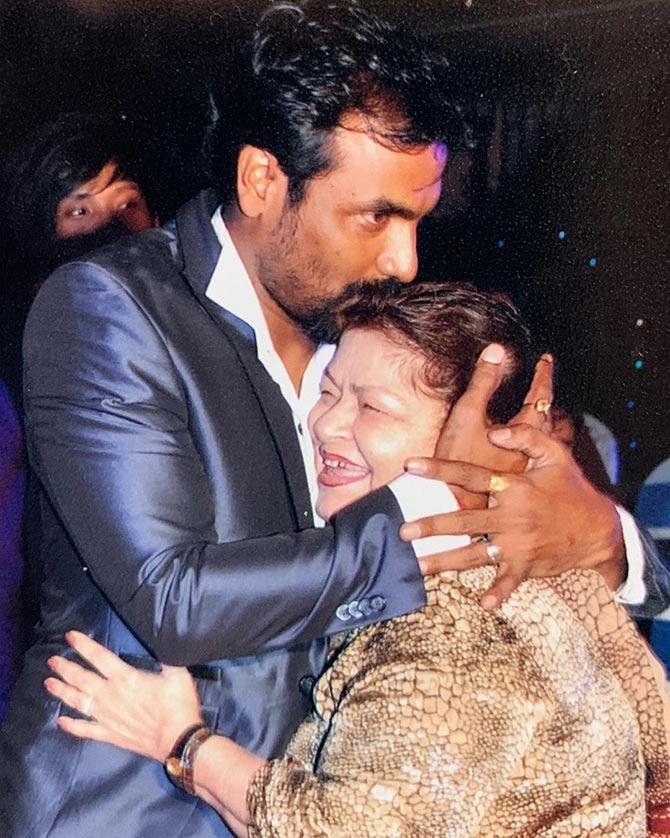 Remo D'Souza: Got up with a huge pain in my heart ..... on hearing about your demise ,you were an institution in yourself, the biggest loss to our dance fraternity.... was fortunate to dance under you, dance with you, choreograph you and choreograph with you and direct you ....
Will never forget the love and the passion with which u would choreograph each song the passion in your eyes was like never seen before ....
Thank you for teaching me so much ....
You will always be remembered and always in our hearts .....Saroji.... my condolences to the entire family ..... RIP mam.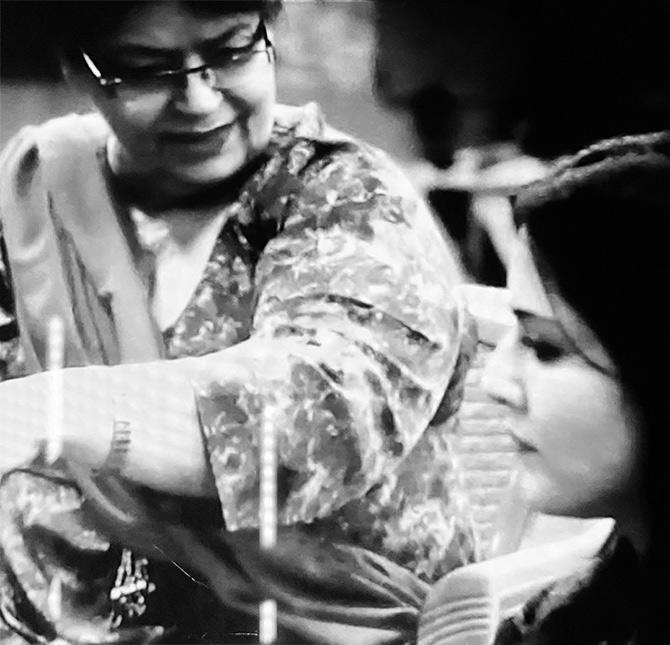 Sunny Leone: My very brief encounter by a beautiful patient guru who was trying to teach some basics of Indian folk dancing.
Even though our encounter was short I always go back to these videos to learn from her over and over.
God Bless your soul and may you rest in peace.
My heart goes out to the family, close friends and to all those out there who have lost this beautiful person from your life. RIP Mam!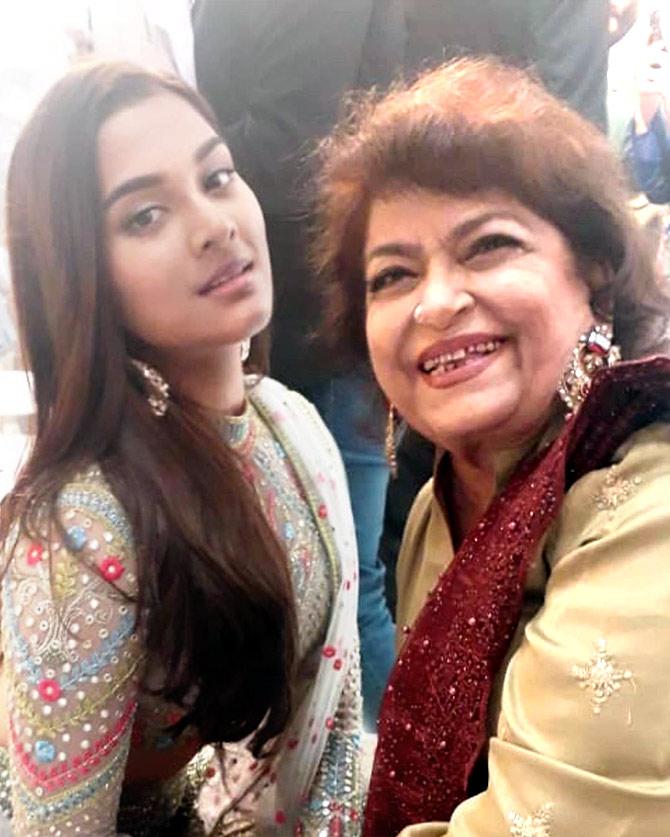 Saiee Manjrekar: At a loss of words today. You were a true legend.
I had the privilege of learning from you and I am ever so grateful.
Masterji, you were a phenomenal teacher and a free spirited and beautiful person.
Can't believe I will never hear you shouting at me for not doing a step properly or not sitting and drinking chai with you.
You've given me so much learning and love, thank you, you are a beautiful soul. Rest easy.