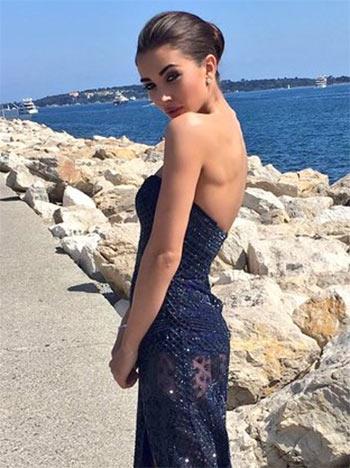 Amy Jackson has zoomed off to the beautiful French Rivera for her first ever outing at the Cannes International Film Festival.
On May 16, the model-turned-actress attended a party hosted on Microsoft co-founder Paul Allen's yacht, The Octopus. Amy wore a shimmery navy blue strapless gown with thigh-high slit designed by Flaguni & Shane Peacock.
With her hair tied up in a stylish bun, the Singh Is Bliing actress looked gorgeous.
The leggy beauty also attended Grigosono party and a brunch hosted by the British Film Institute on May 17.
This time Amy went for a printed suit by Plakinger with a plunging neckline.
Take a look at her appearances.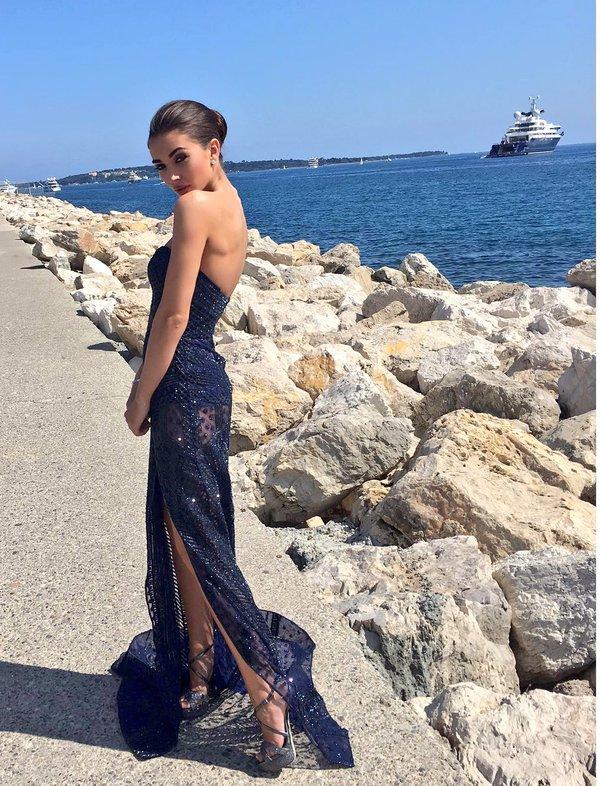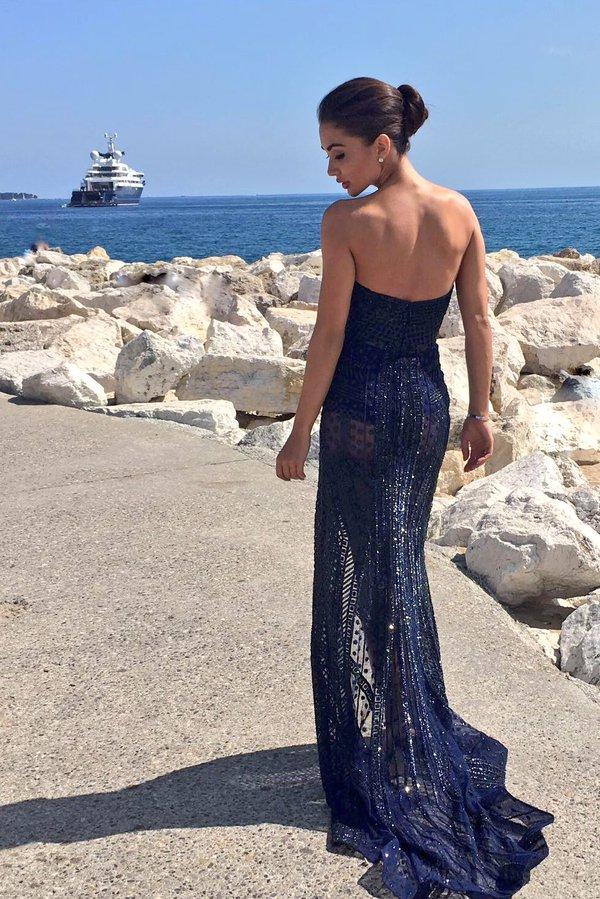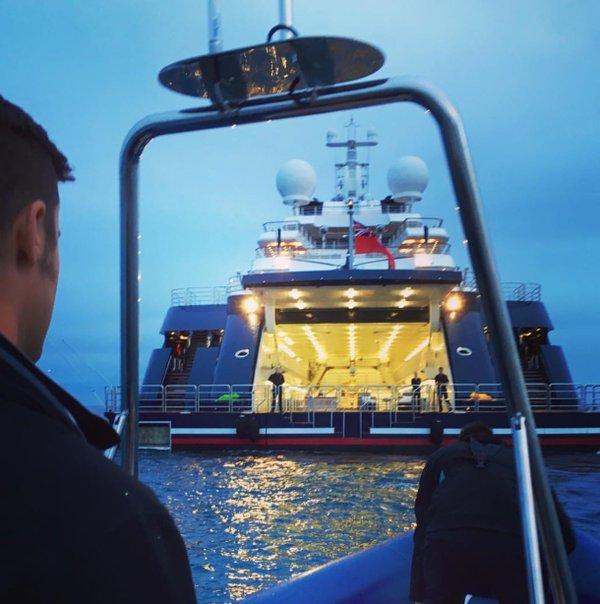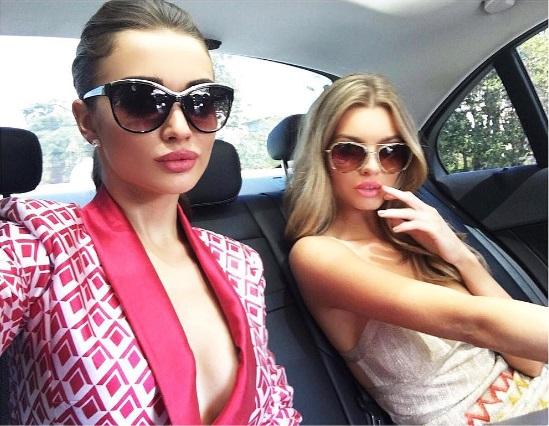 Photographs: Amy Jackson/Instagram