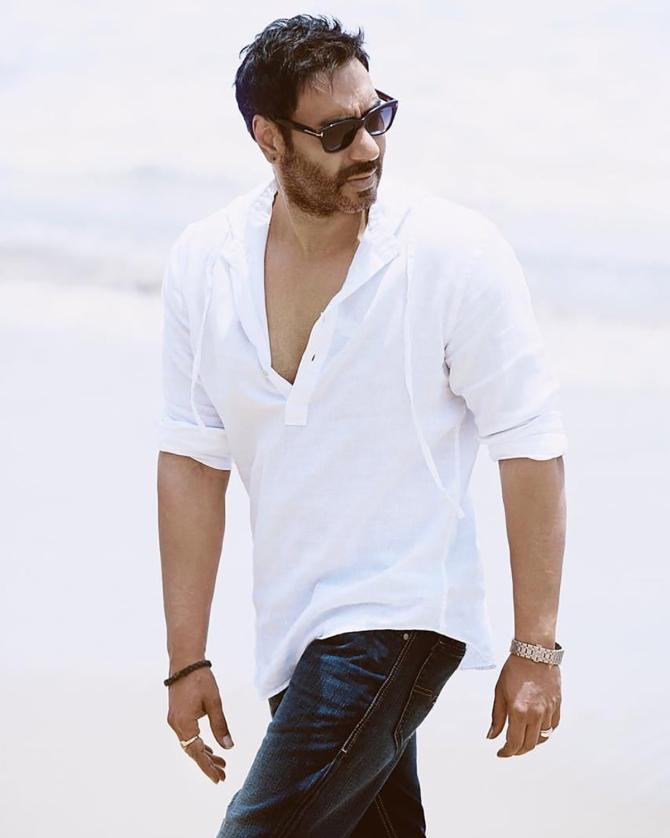 The Dussehra maha-yuddh between S S Rajamouli's RRR and Boney Kapoor-Amit Ravindranath Sharma's Maidaan is likely to averted.
And the one playing peacemaker is Ajay Devgan.
"Since Ajay happens to be the common factor in both films, he is playing peacemaker between Boney and Rajamouli. Ajay is trying to arrange a meeting between the two film-makers," a source tells Subhash K Jha.
But there is a major hurdle to Ajay's peace plans -- neither Rajamouli nor Boney is willing to withdraw from the race.
"While Boney feels he has the right of way since he announced his release date six months ago, Rajamouli feels Maidaan and RRR are two completely different films, hence no competition for one another. Ajay is completely different in RRR and Maidaan," the source adds.
Who will blink first: Boney or Rajamouli?