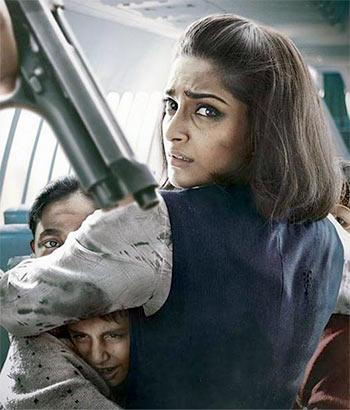 Raja Sen analyses the year so far.
Six months of 2016 are almost up, and as tradition dictates, it is time to take stock.
Here I step back and take a look at what's worked and what hasn't.
In this particular list, I single out Hindi cinema's high points in the year so far:
The Films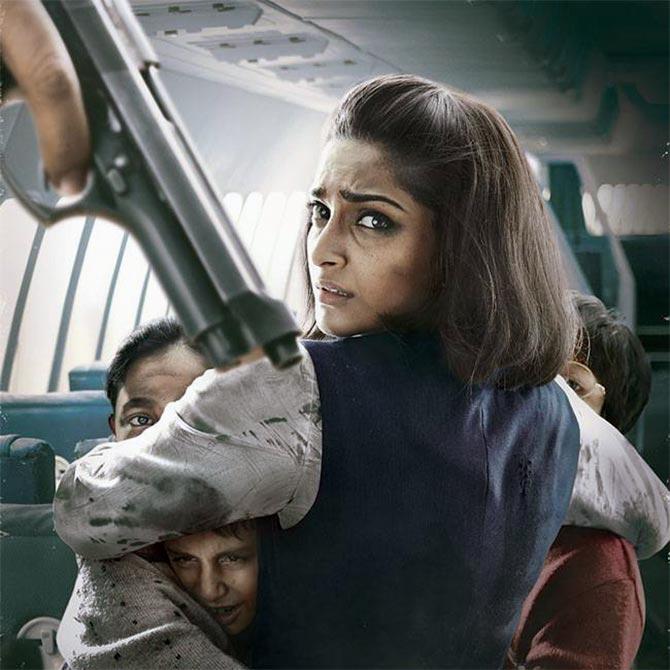 IMAGE: Sonam Kapoor in Neerja
For me, there have been three standout films in 2016 so far, and these couldn't be a more diverse mix.
Neerja is a story about a hero worth celebrating, finally told the right way without feeling the need for embellishment.
Fan is a fascinating exploration of the nature of celebrity coming our way from a megastar's genuinely unique vantage-point.
Udta Punjab is a rollicking film that amuses us in order to open our eyes and show us just how dismally drugs have sickened a state we like to label healthy.
The Performers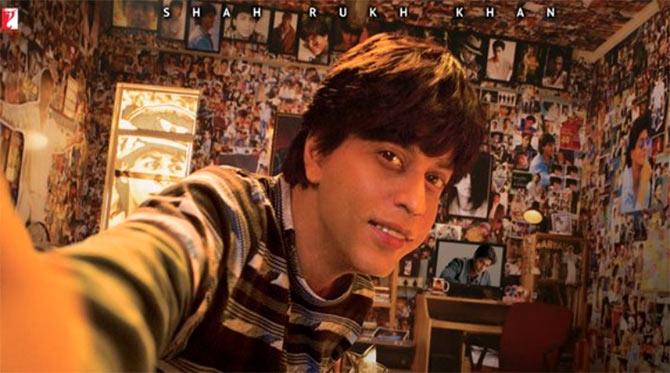 IMAGE: Shah Rukh Khan in Fan
Think what you may of the film itself (which I love), Shah Rukh Khan is jawdroppingly good in Fan -- both as the 25-year-old young admirer and as the jaded but determined ageing movie star.
It is an immensely brave performance demanding stunning commitment, and he shines.
Udta Punjab boasts many a great performance, with Shahid Kapoor finding magic in the manic, Alia Bhatt delivering a remarkable dialogue-driven scene that continues to haunt, and actors Manav Vij and Diljit Dosanjh bringing immense credibility to the film.
Sonam Kapoor is brilliantly cast in Neerja, and she shrugs off her Sonamicity to play a girl the audience roots for -- despite the fact that we know the ending to her sad story.
It is the kind of part that enables an actor to graduate to another level, and Kapoor rises to the occasion. Standing right by her and barking orders is theatre actor Jim Sarbh, who really turns up the heat as a feral terrorist.
Another film with a striking ensemble was Kapoor & Sons, and I feel it is important to single out Rajat Kapoor and Ratna Pathak Shah, who, as a miserable married couple, create characters who are grounded and flawed and heartbreakingly believable.
Finally, some sensitivity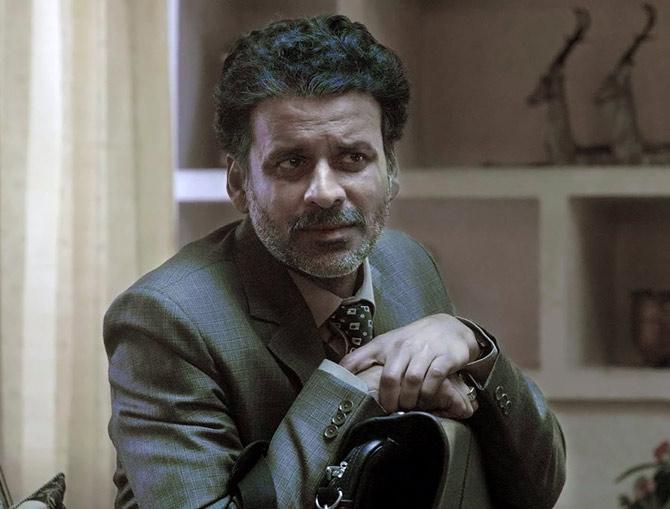 IMAGE: Manoj Bajpayee in Aligarh
Is this the year 'mainstream' Hindi cinema is waking up to sensitive portrayals of homosexuality?
Fawad Khan is great as a young man pretending he's straight when his family's looking in Kapoor & Sons, while Manoj Bajpayee is at his most endearing in Aligarh as the soft-spoken and articulate Professor Siras.
Both are a far cry from the campy, limp-wristed portrayals we've seen before, and one hopes this maturity lasts -- it was particularly disheartening, for example, to read about the number of leading men who weren't secure enough in their own sexuality to take up Khan's role.
All hail the new dude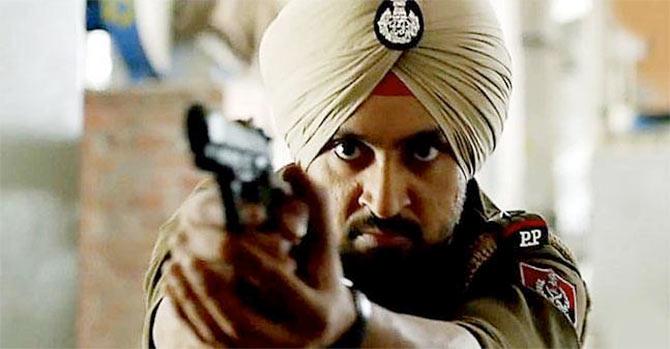 IMAGE: Diljit Dosanjh in Udta Punjab
How has it taken Hindi cinema this long to nab a Sikh leading man? Considering just how much Punjab we've been force-fed over the years, it's stunning that we've had to wait this long to see a true-blue Sardar hero.
Diljit Dosanjh, with his quiet, understated intensity, is the leading man in Udta Punjab, the character who follows the hero's journey and the film's most evocative performer.
Let's make sure we don't lose him, because the man is sensational.