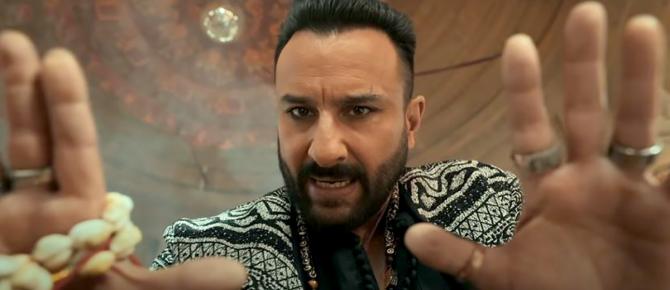 Bhoot Police takes on ghosts even as Saif Ali Khan doesn't believe in them.
Interestingly, this is a character Bollywood seems to love.
So we've had ghostbusters -- and they come in all sizes, shapes and names -- in most of the horror movies!
Joginder Tuteja takes a look at ghostbusters who have made quite the impression.
Rekha, Bhoot
As the lady who identifies the presence of a bhoot as soon as she enters a house, Rekha was quite convincing in Ram Gopal Varma's Bhoot.
Ajay Devgn was terrified at what was happening to his wife Urmila Matondkar, and it was up to Rekha to unearth all the secrets.
Pankaj Tripathi, Stree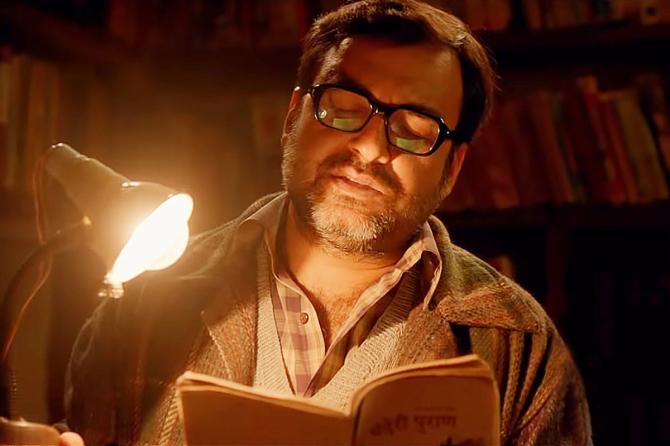 Pankaj Tripathi plays a man who knew a secret or two, courtesy the books that he possessed, about the bhoot in the village that everyone called Stree.
In the end, he helped solved the Stree problem for Rajkummar Rao and his friends.
Ashutosh Rana, Raaz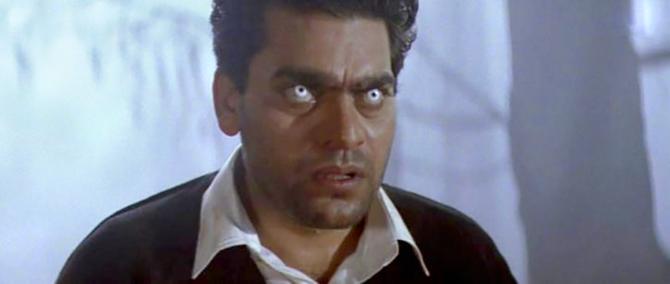 When Bipasha Basu and Dino Morea found themselves in a haunted house, it was Ashutosh Rana, playing a professor, who came to their rescue.
This Vikram Bhatt directed film was a surprise blockbuster at the box office.
Bipasha benefited the most, but it also helped Ashutosh who continued working with the Bhatts.
Sharman Joshi, 1920: London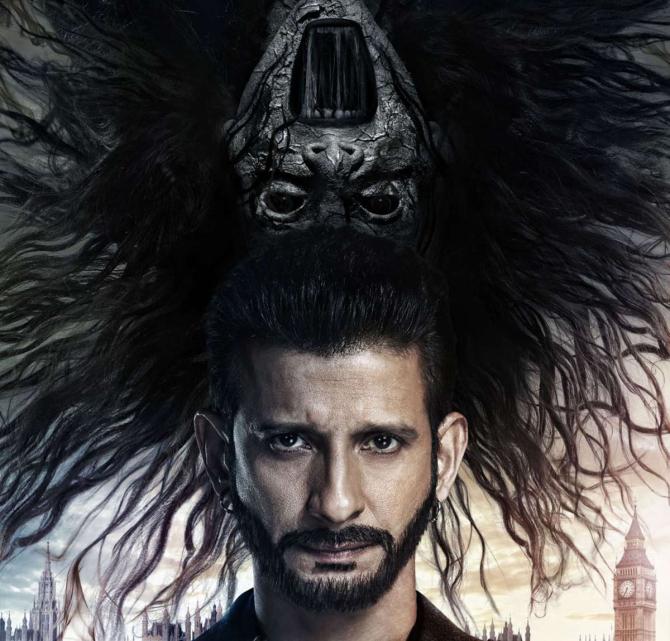 This was a twist no one saw coming.
From being a savior who tried to help Meerra Chopra safeguard herself from the 'bhatakti aatma', it was Sharman Joshi's volte face that gave 1920: London a terrific interval point.
The film did work in bits and pieces and it was good to see Sharman, usually seen in a comic avatar, turn evil here.
Mohan Kapoor, Creature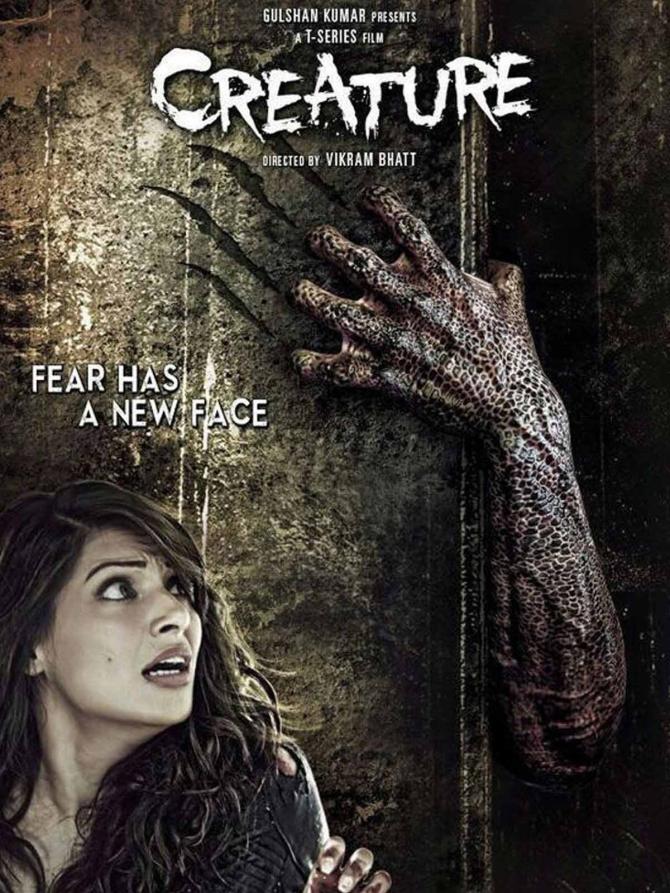 As an educated man who knows a thing or two about ghosts and spirits, Mohan Kapoor has been quite convincing in these kind of characters.
In Vikram Bhatt's Creature, starring Bipasha again, Mohan Kapoor did well by coming up with good reasoning to identify the genesis of the creature, and then escape from it.
Rahul Dev, Shaapit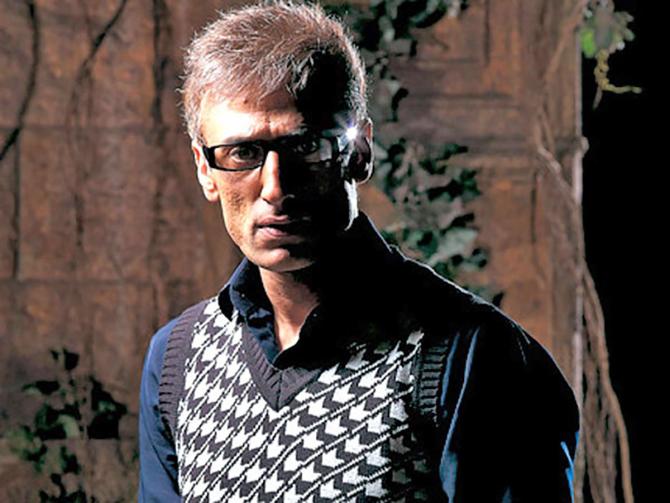 Vikram Bhatt has been a master of the horror genre.
In Shaapit, he cast Aditya Narayan and Shweta Agarwal (they eventually married each other).
Rahul Dev was roped in to chase away the evil spirits, and he was seen in a cool and subdued avatar as a professor, who spoke less and delivered more.
Sanjay Sharma, Haunted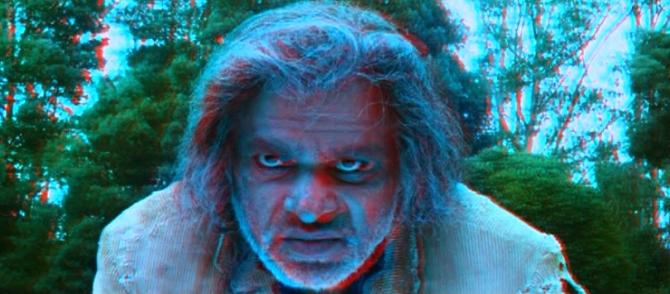 Vikram Bhatt's Haunted is the only successful film that Mahakshay Chakraborty has been a part of (incidentally, he changed his name from Mimoh here).
The film featured Sanjay Sharma as the man who knew how to rid the haunted house of spirits.
Zakir Hussain, Phoonk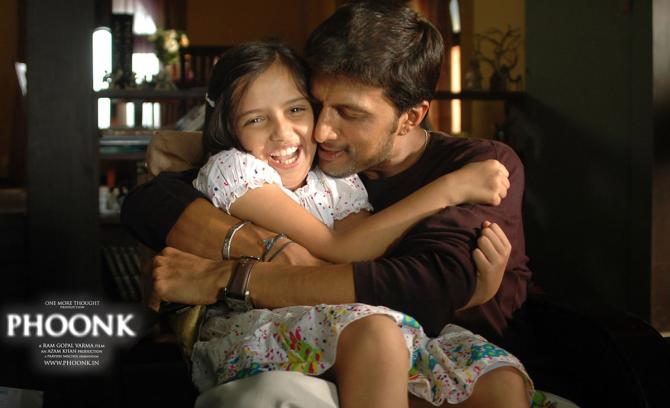 Ram Gopal Varma has made a number of horror films and one of his surprise hits was Phoonk which just had a crow's picture on the poster.
The actor, who knew how to take care of this 'phoonk' was Zakir Hussain, who had tantrik abilities.
Bipasha Basu, Rakht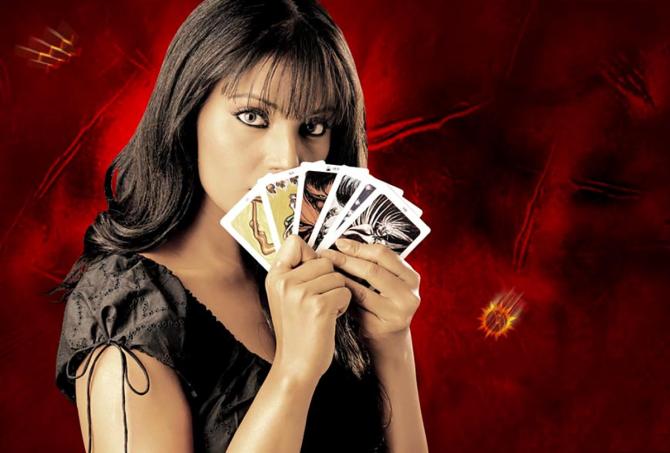 Bipasha played a psychic in Rakht.
After Raaz's success, she did a number of films in this genre.
In the ensemble film (Sanjay Dutt, Dino Morea, Suniel Shetty, Amrita Arora and Neha Dhupia) put together by Mahesh Manjrekar, she played a woman who could read the future.