'We represent love and love represents us.'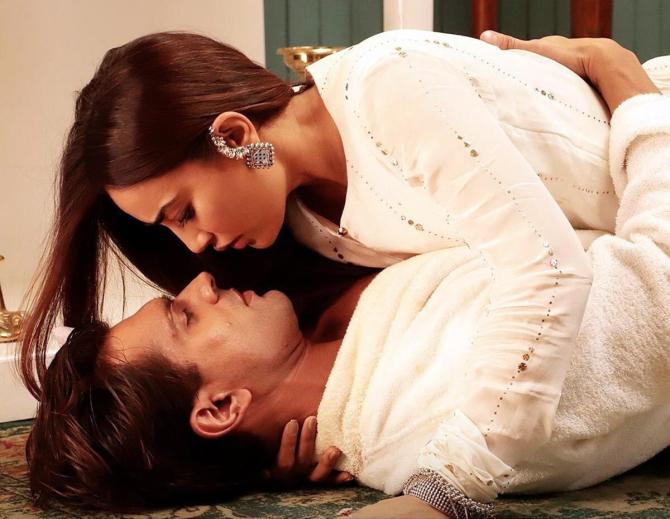 Karan Singh Grover's popular show Qubool Hai is streaming on ZEE5 in a new avatar.
Shot in scenic Belgrade, the show is a cross border love story between Karan's Asad and Surbhi Jyoti's Zoya.
Karan is really all about love, whether it's on screen or off, and his Instagram pictures with wife Bipasha Basu will prove that.
"I keep telling Bipasha that we have to be the ambassadors of love," he tells Rediff.com Contributor Sameena Razzaq.
After eight years, Qubool Hai has returned as Qubool Hai 2.0.
Things have always been revolving around the equality and strength of women and men in our patriarchal society.
The patriarchs somehow feel that the masculine has the higher level and the feminine doesn't. That's the biggest lie, and unfortunately, everyone's living by it.
The way Zoya and Mandira's characters are in the show, along with every female actor in the show, they are doing things that should be expected to wake people up and make them understand that things are not equal.
Women are higher than men and they have a great ability to be nurturing, decisive and strong while we men can do probably just 20 percent of that.
It's the honest truth.
Some people choose not to see it.
You cannot differentiate between what women can do and what men can do, what is a woman's job and what is a man's job.
A man's job should actually be to follow the orders of his woman because we are good at ground work; we need a really good master to point in the right direction and tell us what to do and we will do it.
If we are left on our own, without masters, see what we have done to the world.
There is a reason why God chose women to give life.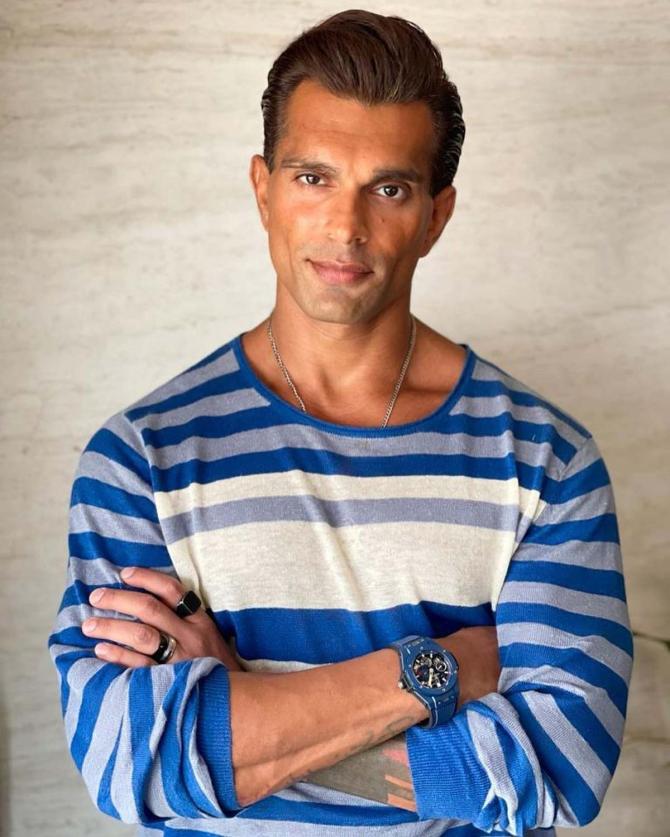 Girls seem to be in love with your character, Asad Ahmed Khan. Do the high expectations make you nervous?
I am very critical of myself and my work, a little too critical sometimes, but that makes me strive for the better and do better than the last time.
I hope I am good enough to meet their expectations.
They really love me and put me on a pedestal. But it's really their ability to love me unconditionally that needs to be on a pedestal, not me.
I am just an entertainer, making people laugh or cry.
Asad is an Indian agent while Zoya is a Pakistani girl. Do you think cross border love stories make interesting plots?
Not just any border! Many other borders don't matter that much.
Unfortunately, somehow in history, we were made to believe that we are different, when we are not.
We are the same.
Why we wanted separation is beyond me.
I can't understand that because we are all the same people.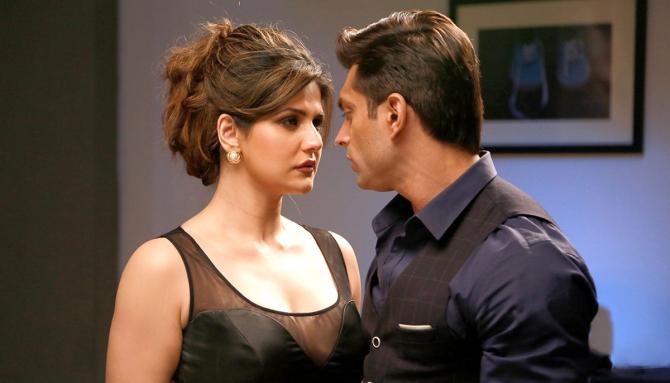 Besides Alone and Hate Story 3, you haven't had major film releases. Why is that?
After Alone and Hate Story 3, there is a film called 3 Dev and a film called Firrkie. Unfortunately, they haven't released.
I think there is content for everyone.
There is enough space for everyone.
It's my fault that I haven't done many films after that.
I think if I had put in more effort and used my drive towards it, I could have done more.
You celebrated your 39th birthday in the Maldives. The Monkey Love is really making people believe in happily-ever-after?
Well, it should because we have only two major emotions: Love and Fear.
I keep telling Bipasha that we have to be the ambassadors of love.
We represent love and love represents us, it doesn't matter if anybody likes it or not. This is us and we are trying to include everyone, who sees it.
This is how love is and this is how it feels.
If you see it, maybe you will feel a little in your heart and maybe you will spend that moment somewhere spreading joy and love.
People believing in happily-ever-after is a good thing.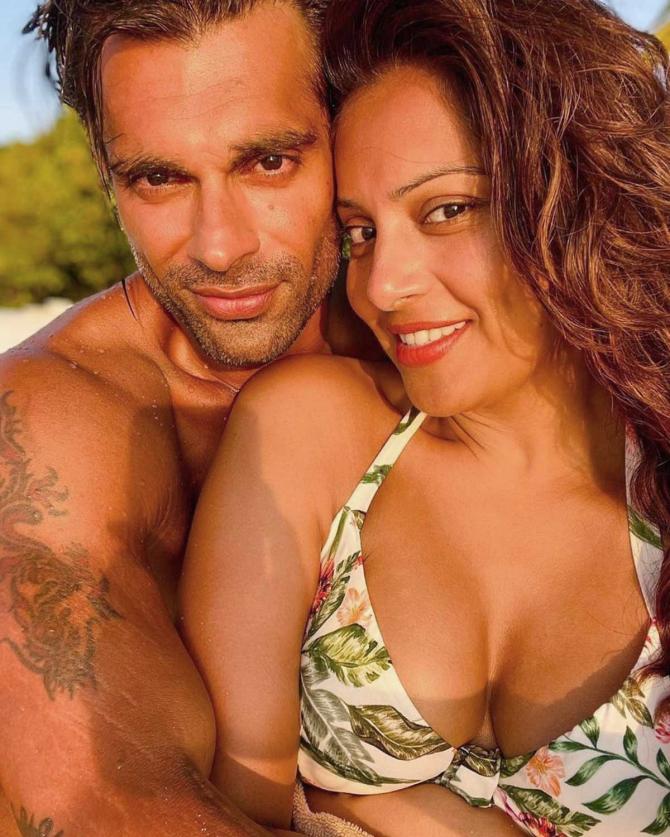 What is the key to a lasting relationship?
I don't know what it is, other than mutual love and respect.
I think gratitude for the fact that there is someone who loves you for who you are, and that's a beautiful thing.
Just be grateful for life and for the person who loves you.
Make sure you don't hold back in showing them that you are grateful.
After a five-year break, Bipasha returned to the screen with Dangerous. The show paired you with her. What is it that you love when you work with her?
Yes, it's different when we work together.
There is a pure, straightforward perfection about her in everything that she does -- at home in her personal space as well as work in her professional space.
There is an effortless perfection that she has.
She is a fun person to work with.
She is really funny, not many people know that about her.
She is full of energy.
I wish we could do more work together.