'When you write off good artistes, it's easier for them to beat their drums about their own people.'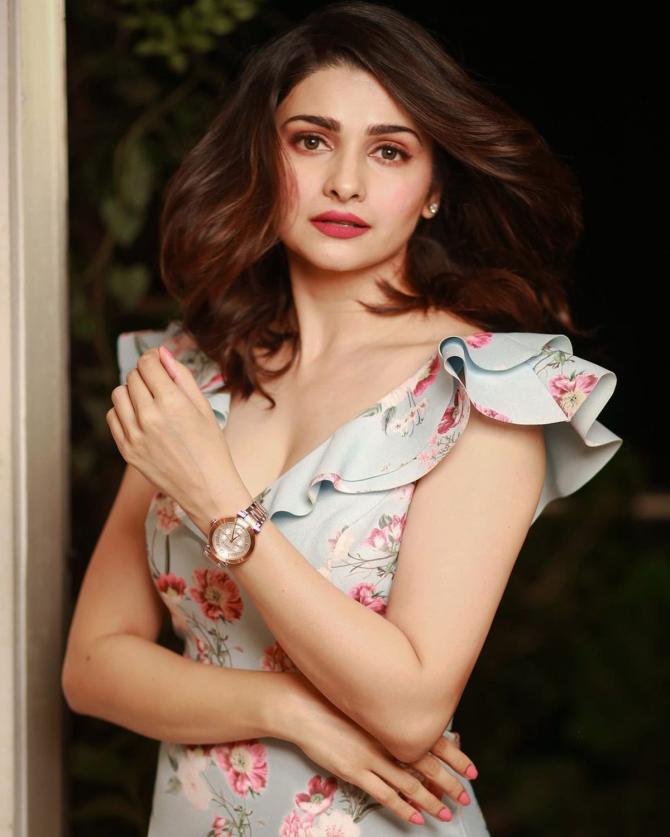 Prachi Desai hopes to give her career another push, by making her digital debut in the thriller, Silence... Can you Hear It?
Co-starring Manoj Bajpayee, the film has been getting good reviews.
The television actress, who has been a successful transition to films, looks back at her career and tells Rediff.com Contributor Sameena Razzaq, "If you keep writing about television actors and say they haven't been able to create a mark, then that's what people will think. But if you say they have broken barriers and they came this far, imagine how much your outlook will change towards them."
Did you enjoy playing a cop in Silence...Can You Hear It?
More than you can imagine!
At the back of your head, you know it is a huge responsibility to be in uniform and I couldn't stop thinking about it before we started shooting.
The minute you wear that uniform, it naturally changes the frame of your mind.
Your stance changes, your walk and the way you conduct yourself, it's so instant.
It's pretty amazing to be in uniform.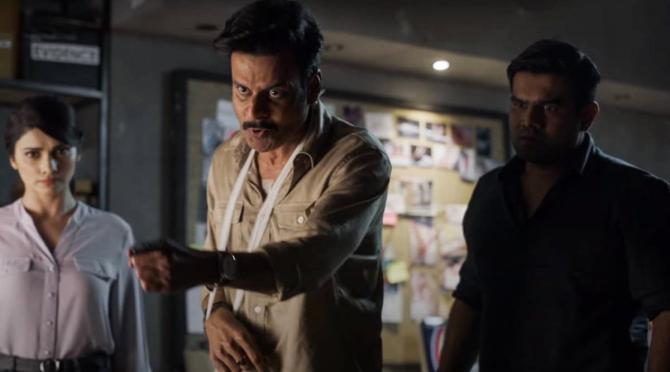 Manoj Bajpayee is an excellent performer. As his co-star, did you look up to him?
Absolutely! I couldn't stop observing him up to a point where it was like, creepy!
I would keep watching what sir was up to, how he was preparing...
As an artiste, he is someone so many of us actors hope to share the screen with.
What I observed about him is how hardworking he is, regardless of the fact that this could be his 50th or 100th film. He gives it his 100%.
Even if it is a simple scene or shot, he doesn't treat it as a cakewalk.
He is a lot of fun to work with.
He cracks jokes.
He breaks the silence with his humour and one-liners.
But when seriousness is required, he pulls us up.
There are times when we have been scolded by him for laughing too much or creating a ruckus.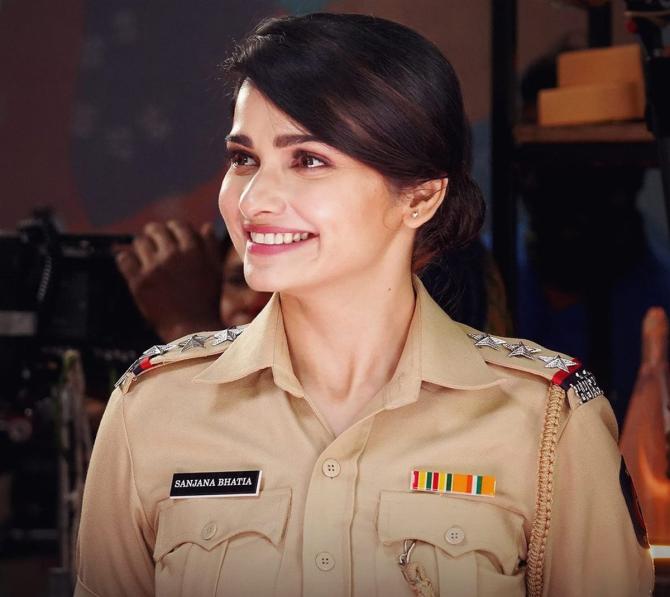 From playing a sweet girl-next-door to a cop, does this transition surprise you?
No, I am glad that someone finally has woken up to this.
As an actor, you know you can do so many things.
What happens is when you do one thing well, everybody wants you to keep doing that.
I had to wait for something nice to come my way to break out of that.
I let go of a lot of good things because I didn't want to keep repeating the same thing.
Silence... came out of nowhere and it was so easy for me to say yes.
There are so many stories being told on OTT, and it gives us a chance to do a variety of things. It gives us a chance to be fearless with choosing roles.
Earlier, with theatrical releases, people were very calculative.
These things don't matter anymore (on OTT) and that's the best part of it.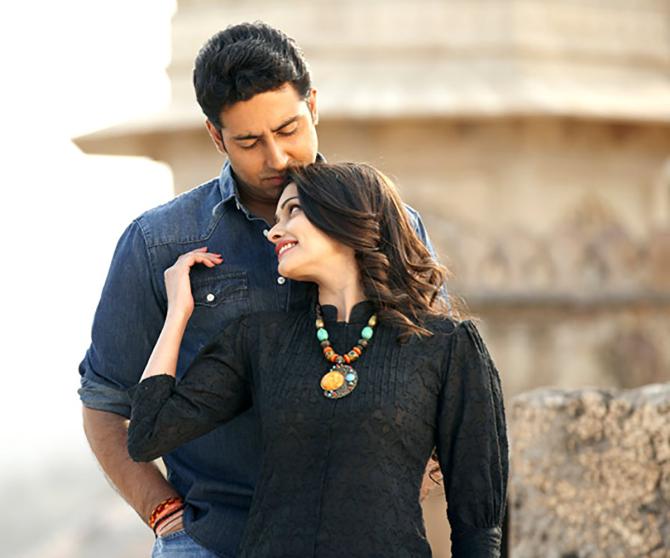 Your Bol Bachchan co-star Abhishek Bachchan recently defended your hard work and talent when he was trolled for having more followers than you. Do you feel success is judged by the number of followers you have on social media?
It was incredibly big-hearted of AB, who is one of my favourite people and among my favourite co-stars, to say something like that out of nowhere.
I want to give him a big hug for that.
As far as social media is concerned, does the public even know how many people have fake followers?
People spend money to buy followers because having a big following means something -- maybe to brands or to somebody who is casting you.
There is a good side and bad side to social media.
If you want to put yourself out there, at the same time you also have to know when to detach yourself.
When Bol Bachchan completed eight years, Ajay Devgn posted a throwback, where he forgot to include you and other cast members.
It was a blast shooting that film.
We couldn't stop laughing during the scenes because they were hilarious.
These moments are always nostalgic and special because you created something together.
I am very fond of them from the film.
It was really basic about reminding someone.
It was me telling my older brother, hey, you forgot about me -- because I played his younger sister in the film.
I think the most basic thing for anyone to do is acknowledge everyone in the team; that is something we are all taught in school.
It was so basic, but a lot of people thought it was a very big deal, and that surprised me.
Honestly, Ajay sir has been here for so long.
I have seen him on the set and how inclusive he is, how well he treats all of us.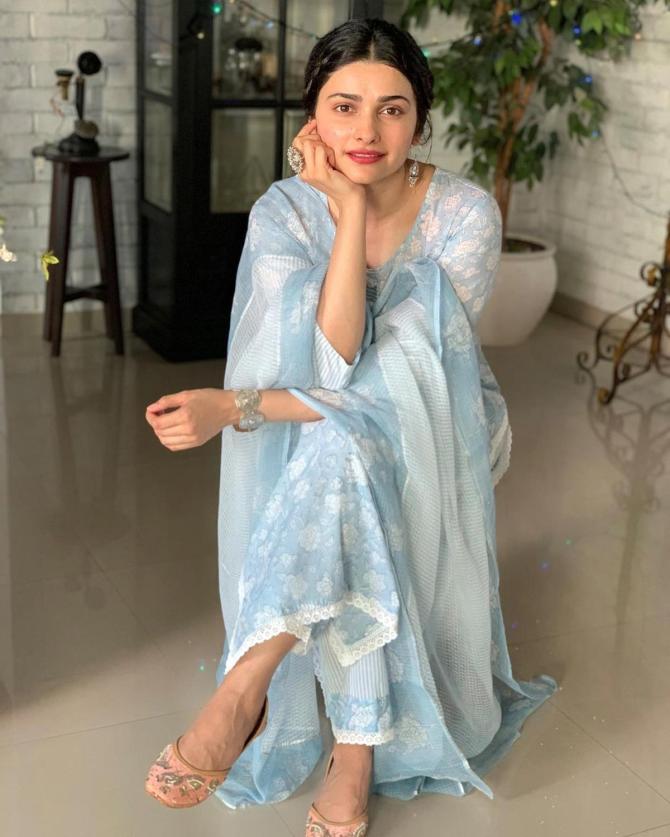 You have done a horror film called Kosha. When is it releasing?
That film requires a lot of VFX, which is very time-consuming.
There is very little shooting left and I think we should complete that soon.
It shows me in a very different light.
How excited are you about the horror genre?
It is my favourite genre!
I am a sucker for horror, thrillers and espionage thrillers.
I am that annoying friend who forces people into watching horror films.
I am also one of those who after watching a horror film, gets very scared.
I can't let even a toe get out of my blanket because I am so scared but that won't stop me from watching horror films.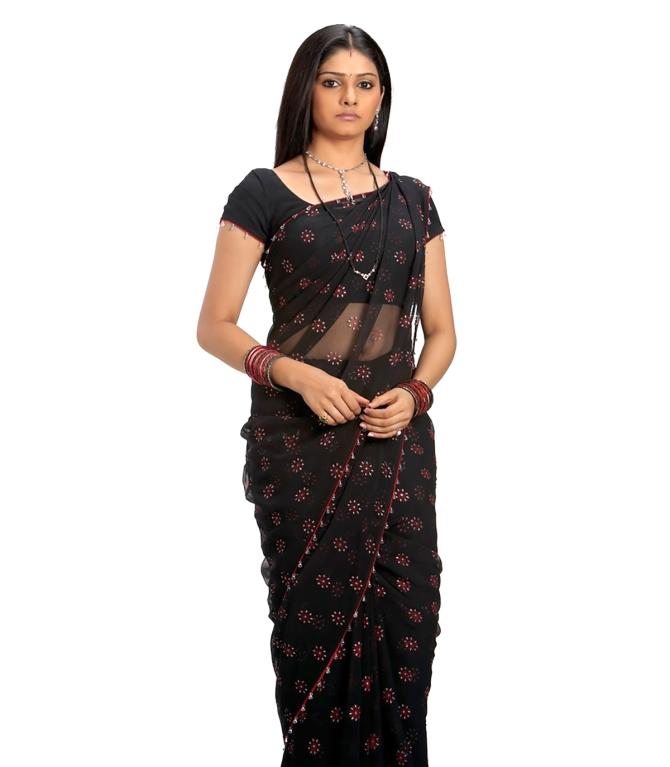 When Kasamh Se completed 15 years, Ekta Kapoor shared a promo video of the show saying she feels old. Do you get nostalgic about the show and your television days?
Absolutely! When I think of that now, it feels like I was a different person.
I was a teenager and I don't know how time just flew by.
To be doing such an intense role at that age shocks me.
It was like a training ground for someone who had never faced the camera before. There was so much learning in a short period of time, in the two years that I did the show.
My co-stars were amazing, and that bond lasts forever.
But those were also very tough times because we used to shoot for very, very long hours.
Still, to get an opportunity like that was amazing. A teenager from nowhere got a chance to become a household name and then share screen space with her favourite director (Farhan Akhtar directed Prachi in Rock On!!).
Dil Chahta Hai used to be my favourite film, so I felt this show opened doors for me.
You did films like Rock On!!, Once Upon a Time in Mumbaai, Azhar and Bol Bachchan, but the big offers seem to have dried up.
I would say that the big offers are still there.
In the last couple of years, there have been some big and amazing projects, but I feel they were doing nothing for me.
I knew I wanted to do something different.
I started out so young and have done quite a bit of work. At some point, you have to re-invent yourself.
You cannot keep doing the same thing for the rest of your life.
That's the good thing about doing films -- you get to be something different with every project.
But when that also started getting repetitive, I just knew I had to change the route.
While waiting (for something different), a whole year or more went by. There was the lockdown also.
Some of these big projects didn't work out and for an actor, you never know whether something is going take half a year, three months or a whole year...so when a project doesn't work out, you don't know that the whole year has passed by.
It is very uncertain.
When Silence came, I instantly knew that I wanted to do it.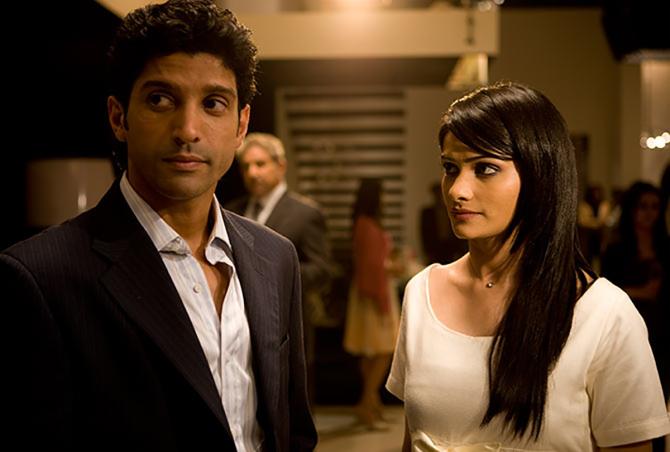 Bollywood is about having powerful connections. Do you agree?
I think we have all woken up to some amazing talent, thanks to OTT.
For example, did anyone give Pratik Gandhi the break or opportunity that he deserved before this?
But he came out of nowhere and changed the dynamics.
I am so glad that he is getting all the appreciation that he deserves.
Then, there is Sushmita Sen. She did Aarya and knocked everyone in their tracks because she is so amazing.
OTT gave her that platform and she got what she deserves.
Hopefully, the last one year has been a new learning for Bollywood, where they realise what they have been doing and that they cannot go on with this forever.
We talk about how much we ape the West, and do what they are doing.
We are always trying to win Hollywood awards but what we don't realise is the mediocre content that we have been putting out there, just because we don't give the right talent a chance.
Some of the shows that we have loved are good because the actors are fabulous in them. The writers, directors and actors have to be amazing, and we are doing that now.
So I hope that these people wake up from that slumber and hope they realise that they need to reinvent with time because it cannot keep going on the way it has been forever.
They have to learn and move with times.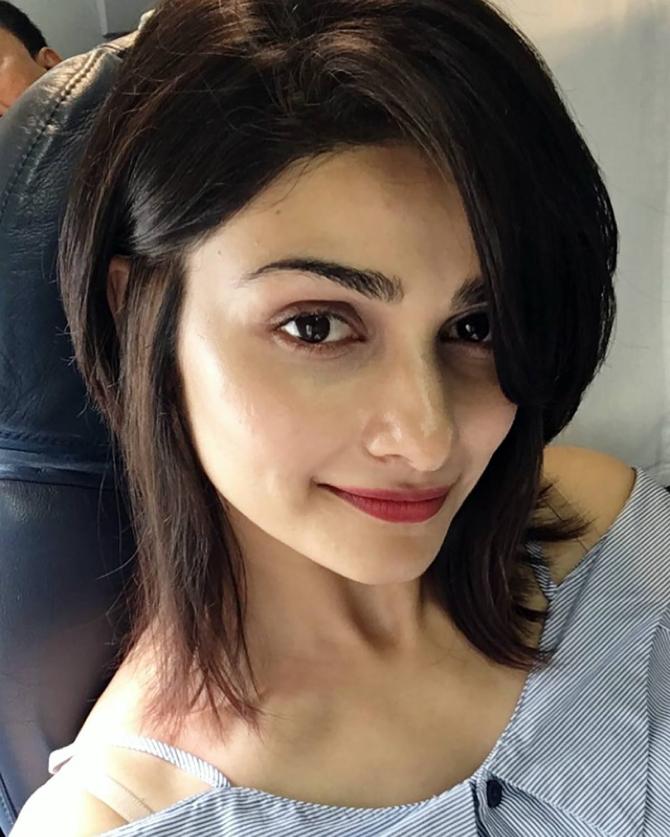 Do you think the industry doesn't take outsiders seriously and that is why many television actors are still struggling to make their mark in Bollywood?
I will say that people here don't make it easy for you, that's for sure.
But the fact that TV actors can cross that line and break that barrier, that's a huge credit in itself.
The fact that they risk their TV careers by doing something different in films, I think that's massive.
Bollywood influences the press, and they influence the general public's minds to think like that.
If you keep writing about television actors and say they haven't been able to create a mark, then that's what people will think. But if you say they have broken barriers and they came this far, imagine how much your outlook will change towards them.
So I will always give them credit because I know how tough it is, especially with stereotyping.
When you write off good artistes, it's easier for them to beat their drums about their own people and that is how Bollywood functions.
How many people would have known that Ayushmann Khurrana or Yami Gautam were television artistes?
Yami was such a beautiful face on TV, she totally deserves to be where she is.
Mrunal Thakur is from television.
I wish people don't write others off when they publish articles.
If you actually see their work in films or whatever they are doing, it's far better than what a lot of people in privileged positions are doing.
Let's be more supporting because TV is such a difficult medium.