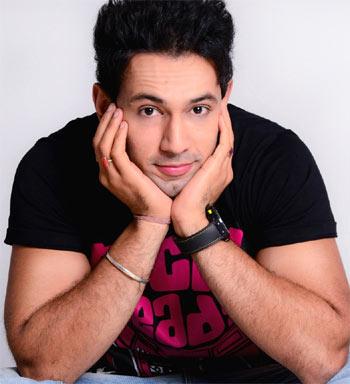 'Swami Omji says he does everything for footage and will keep doing weird stuff. Like, one day, he cursed someone. The next day he was talking about sending ghosts. He is beyond repair.'
'He doesn't give a damn about anyone's advice, whether it's coming from Salman Khan or us. I don't have words to describe him. He is a Mahapurush.'

Sahil Anand, who was recently evicted from Bigg Boss, gives his verdict.
Wild card entry Sahil Anand barely spent two weeks on Bigg Boss 10 but he says even that can change one's life.
He fostered great relationships with Bani, Gaurav and Lopa and even got a taste of Swami Om's 'weirdness.'
He talks to Rediff.com contributor Rajul Hegde about his stay in the controversial house.
Did the eviction come as a surprise to you?
Yes but I am glad that I am evicted.
When I came out of the house, I learnt they hadn't shown much of me. There was an episode where I was hardly seen. It's not like I didn't do any work or did not perform any tasks in the house. I was being myself, tried to be a peace maker and solve the fights between Lopa and Bani, and also change Omji.
If that was not shown, then I guess it was better for me to get out of the house. The footage of housemates who were fighting was given more prominence, That's why I wasn't seen much.
Are you disappointed?
Not really.
I wanted to experience and explore a different side of myself if thrown in such a situation. I am glad that I came out unchanged. If the audience liked a cute, lovable person, who tries to sort things out, then I would have been seen a lot on the show.
I also got to do things like cleaning the bathroom, chopping and cooking, which I haven't done before.
I went inside the house at a time when there was already lot of hatred and games being played. People had already formed groups. Many of the housemates like Rohan didn't like me joining them in their conversation. I was made to feel like an intruder.
It was a stressful situation. Everything happens on Bigg Boss' orders like sleeping, waking up and the tasks. We are like puppets, always controlled. I don't know how many days I will be taking to recover from this stress.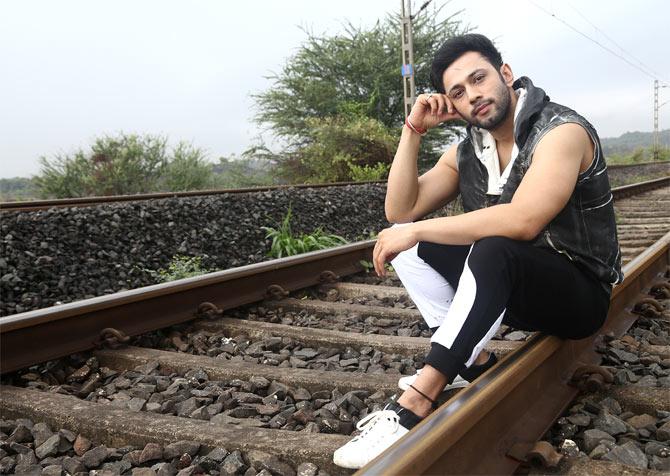 You said you tried making things better between Lopa and Bani. Who do you think was at fault during the press conference inside the house?
I had a long conversation with Lopa and told her it was rude on her part to interrupt Bani when she was answering her questions. Lopa justified by saying that Bani was talking about her, so she had to give an explanation. But I told her she could have waited for Bani to finish first. She realised her mistake and told me to convey her apology to Bani.
Lately Bani appears emotionally vulnerable. What do you have to say about her as you were a part of another reality show -- Roadies -- with her?
Bani is mentally and physically drained out. She is not motivated enough and the atmosphere inside the house is such that you can't do much even if you want to. In a similar situation, I need someone to calm me down while Bani needs space. I know about her temper, thanks to Roadies, but with age she has become emotional too.
Just before you went inside the house, you said you want to stay away from Swami Om. How was your experience with him?
Swami Omji really helped me during one of the tasks and that moved me. I was quite patient in handling him. I would make him understand and change his views about women but it didn't make any difference to him. He doesn't want to change.
He says that he does everything for footage and will keep doing weird stuff. Like, one day, he cursed someone. The next day he was talking about sending ghosts. He is beyond repair. (laughs)
He doesn't give a damn about anyone's advice, whether it's coming from Salman Khan or us. I don't have words to describe him. He is a Mahapurush (laughs).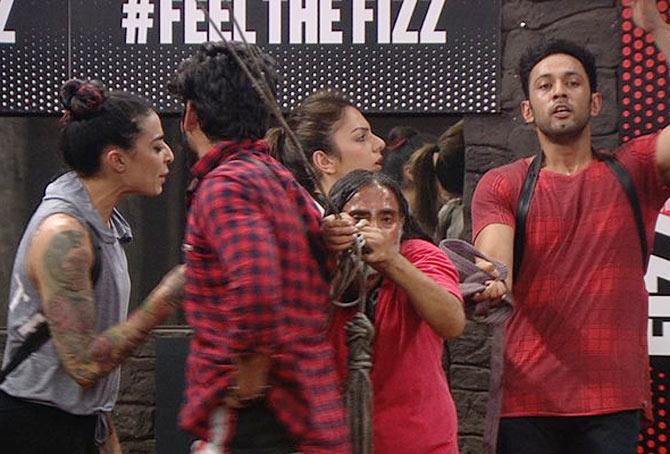 Who is playing the dirtiest game in the house?
Priyanka Jagga and Omji. They don't have any topic but just want to create controversy out of nothing. Priyanka was nice to me but she would trouble other people unnecessarily. Sometimes she goes overboard and then admits that she is acting. I mean, if she wants to act, why come on this show? She should do a daily soap.
You had a good equation with Gaurav, Bani and Lopa.
Lopa and I think alike. Gaurav is also a matured guy. I respect him a lot. He was my support system.
I met Gaurav for the first time in the house and we got along well.
I got along with Rahul also. We would talk in Punjabi sometimes because of our Punjabi connection. But Bigg Boss would warn us to speak only in Hindi.
How would you sum up your short stint in the house?
It's crazy. It is truly a game show that can change your life. Though my stint on the show was short-lived, it allowed me to rekindle my friendship with Bani.
I am also glad I got to meet other like-minded people like Lopa and Gaurav. If I had to pick a winner, Gaurav or Manveer will win hands down.