'His aura is such that you get intimidated.'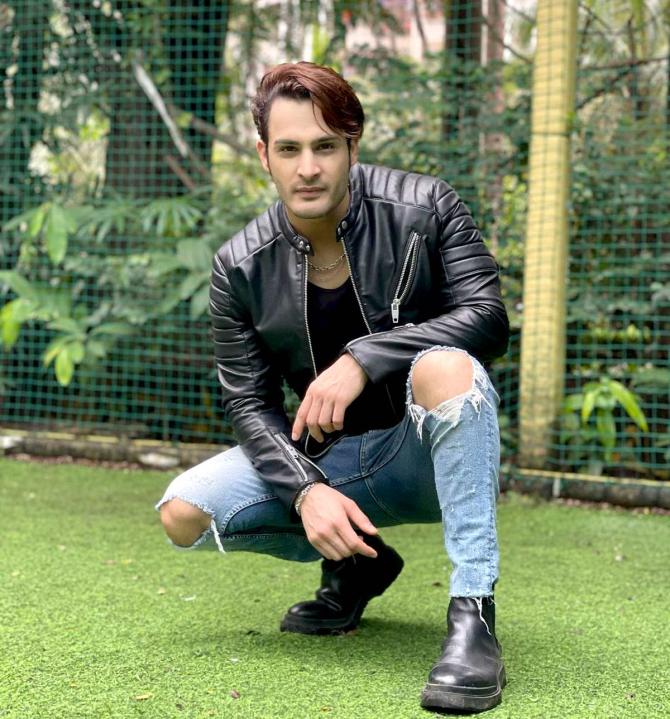 Bigg Boss 13 runner-up Asim Riaz's brother Umar Riaz is among the contestants on Bigg Boss 15.
A surgeon by profession, Dr Riaz was among the frontline workers during the coronavirus pandemic.
Does he feel the pressure to enter this reality show?
"I have gone through tough times during COVID and hence, we can survive in every situation," the good doctor tells Rediff.com Senior Contributor Rajul Hegde.
Viewers remember you for your brief appearance on the 13th season of Bigg Boss when you entered the house to meet your brother Asim Riaz. Are you ready to go inside the house as a contestant?
I have mixed emotions because I am doing a reality show for the first time and Bigg Boss is not a regular one.
I will be locked with complete strangers in a house.
But I am happy that I am doing it.
I am a confident and spontaneous person and will remain one in the house.
Did your brother inspire you to take part in Bigg Boss 15?
I did not enter the entertainment medium because of my brother.
I had a fascination for movies, songs and dance from my childhood.
I wanted to be a part of this industry, but didn't know how to get there.
Due to some conditions in life, I could not pursue my passion.
Since I was academically good, I did medicine.
Three years ago, I decided to move to Mumbai to pursue my craze in showbiz.
I came here and gave many auditions.
I got the opportunity to be on Bigg Boss show as a guest when my brother was on the show.
I got some limelight during the show.
Viewers saw me supporting him and also got to see me during the family round.
They liked me.
Many family members of the past seasons' contestants have come on the show, but none of them have got an opportunity like me.
So I would say that even the makers must have seen some potential in me.
After that, I kept working hard and this opportunity has come after two years.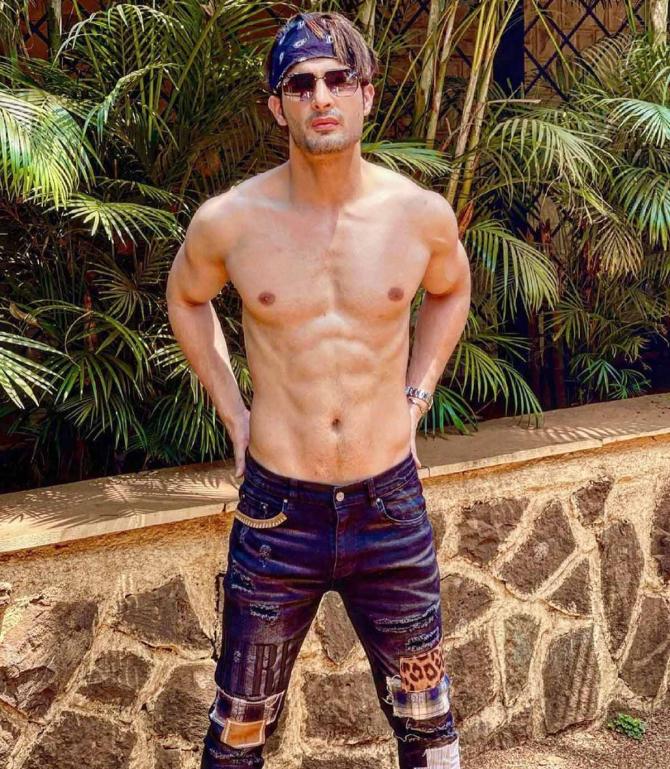 So will your profession take a backseat now?
I wouldn't say it will take a backseat, but to enter the show, obviously I had to take a break.
I am proud of my profession.
After the show, I will be able to balance like my modeling and music videos.
If you have the drive, you can do anything.
How comfortable are you with the fighting and household chores in the Bigg Boss house?
I don't want to fight for petty things like food.
If someone is disrespecting my family or friends or oppressing me, I will not tolerate that. I will definitely take a stand and fight.
I do household chores all the time at home.
I am a loner, and love to be in my comfort zone.
I don't like people entering my zone, so it will be a different experience for me in the house.
I too will see a different side of me.
In real life, you can choose who you want to live with, but in Bigg Boss, it is different.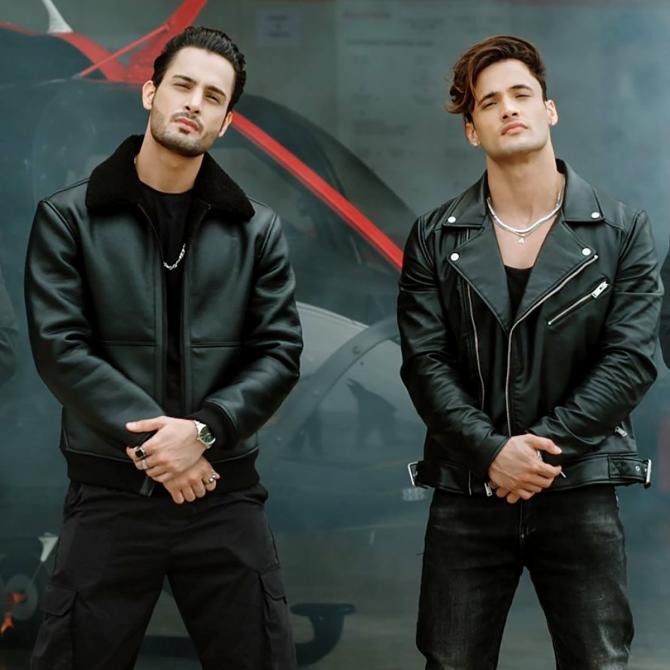 Bigg Boss 15 will be different from the past seasons. The theme is jungle life and you have to compromise a lot. How will you survive in this house?
Honestly speaking, I have gone through tough times during COVID and hence, we can survive in every situation.
In our profession, we don't get to rest. Especially during the pandemic, we would just spread the towel and sleep at night, sometimes on a chair without a mattress, wearing the COVID PPE outfit.
We have worked under so much pressure.
This is just a jungle-themed show, I don't think this will be difficult.
Viewers got to see the aggressive side of Asim Riaz on the show. You seem calmer.
I went on the show as a guest so obviously, I couldn't be aggressive.
I had to motivate my brother.
On Bigg Boss 15, they will get to see the other side of me (smiles).
Did Asim give you any tips to survive?
He said not to trust anyone. that my aim is to win the trophy.
Plus, don't hesitate to put your point across when someone is wrong.
Be real, don't overdo things.
Stay the way you are.
Are you open to finding love in the Bigg Boss house like your brother?
I'm ready to make friends on the show.
I am open to relationships.
Love is an emotion, it can happen anywhere.
I am going inside the house with an open heart.
If I find a person I can relate with, and if we are compatible, I will do that. There are no restrictions on me.
So how thrilled are you to meet the host Salman Khan?
Honestly speaking, I am super excited and nervous too.
There is some level of comfort with him, as I have met him twice. I have had the opportunity to have food with him.
But his aura is such that you get intimidated.
I am more scared to meet him than the contestants!
How much did Siddharth Shukla's sudden death affect Asim Riaz? How would you remember him?
All of us were shocked.
Asim cried a lot. He immediately rushed to the hospital.
Though they had a lot of fights inside the house, they had a different bond (outside).
Due to the pandemic and work commitments, they could not meet after Bigg Boss.
He was such a fit person, it's hard to believe that he is no more.
He had his aura, a different outlook and maturity.
I would like to remember him like that.