The Bigg Boss house gets divided into two as some contestants support Vikas whereas others stick by Arshi.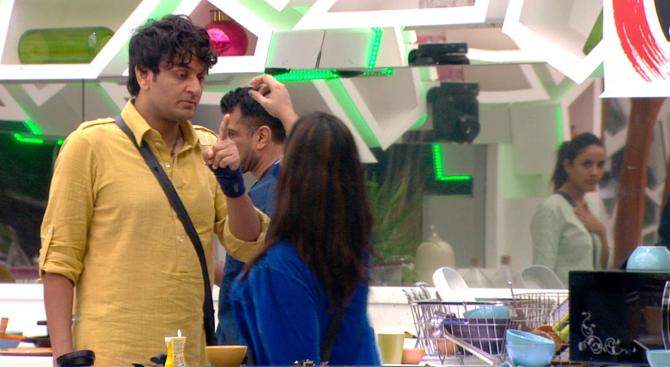 Wednesday's episode begins with housemates waking up to the peppy song Laila Main Laila and dancing their hearts out, especially Rubina Dilaik.
A little later, Rubina, Abhinav Shukla and Jasmin Bhasin discuss about Vikas Gupta and why he keeps waking up everyone at night.
In the kitchen area, Arshi Khan picks on Jasmin and tries to provoke her. Jasmine retaliates calmly.
Vikas tries to defend Jasmin, but Arshi gives it back to him.
While preparing breakfast, Arshi targets Vikas and points out that he is trying to finish the food rations for a reason. Eijaz Khan questions Vikas too.
To keep his secret task under wraps, Vikas calls Arshi two-faced and soon their conversation turns into a nasty physical fight.
Arshi complains to Bigg Boss that Vikas pushed her during the fight.
The house gets divided into two as some contestants support Vikas whereas others stick by Arshi.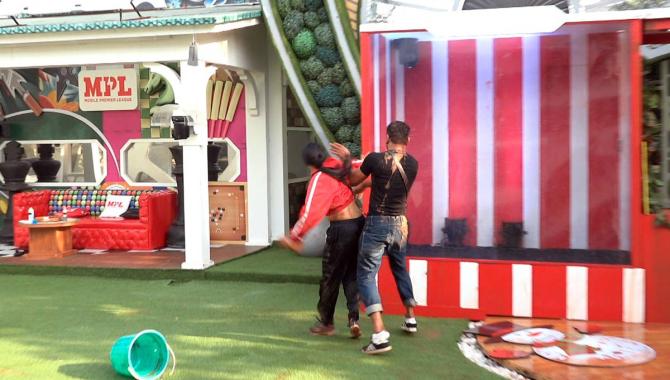 Soon Bigg Boss announces that it is time for the nomination task.
Since Manu is the captain this week, he is not only safe, but also the sanchalak.
The contestants are divided in two teams and they have to keep their respective mannequin displays clean, protect them and showcase the collection.
Kashmera Shah, Rubina and Jasmin are in Team Vikas whereas Rahul Mahajan, Abhinav and Eijaz are in Team Arshi.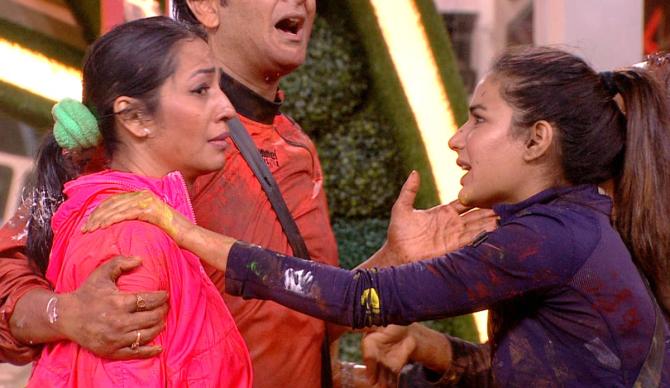 As soon as the buzzer rings, both teams start performing with enthusiasm.
Vikas tries hard to destroy the other team's mannequin display, but Rahul stops him.
On the other hand, Jasmin and Eijaz get into an argument.
The first round soon gets over and Manu declares Team Arshi as the winner.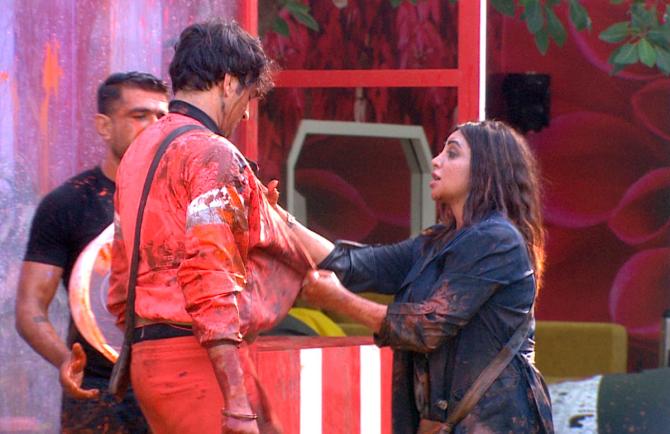 Rubina and Kashmera are upset as the other team's display has paint all over it and yet Manu gives a biased decision in their favour.
While collecting items for their display, the contestants get aggressive.
Rubina is angry with Eijaz for pushing her and this doesn't go down well with Abhinav.
He asks Eijaz to maintain distance from his wife.
Kashmera is worried about getting nominated and evicted from the show as her team isn't performing too well.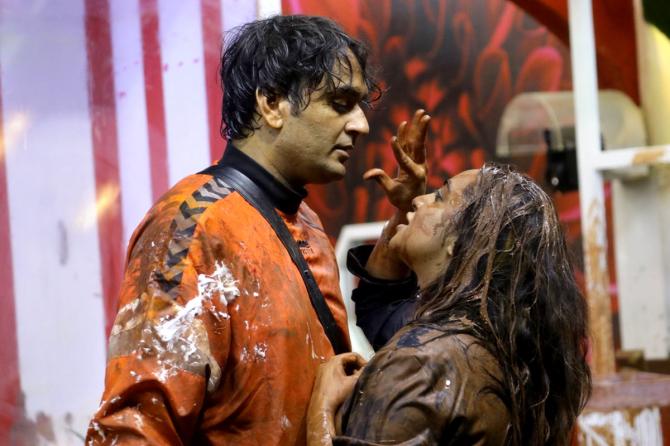 The second round starts and Vikas tries to destroy Arshi's display once again.
After the second round ends, Manu declares Team Vikas as the winner.
But the drama isn't over.
Eijaz locks horns with Rubina and Kashmera while Arshi continues to fight with Vikas.
Everyone gets aggressive even before the next round begins.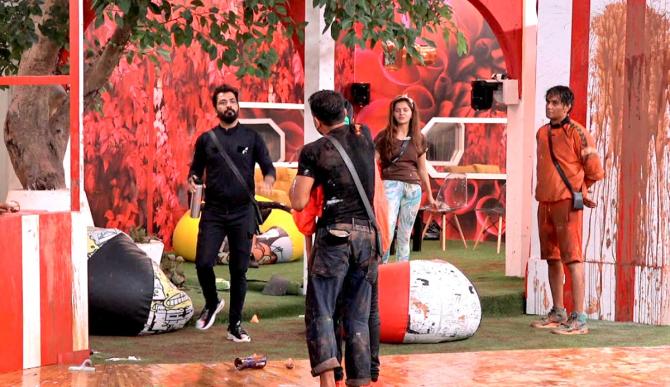 Just as Eijaz and Jasmin are fighting it out over a prop, Bigg Boss ends the task for the day and calls Arshi and Vikas to the confession room.
Arshi is advised to maintain distance from Vikas and she agrees.
Eijaz, Manu and Kashmera decide that Arshi's team should lose the task.
With that, Manu also makes it clear that going forward he will play his individual game and not as a group.