Tuesday's episode was all about fights, drama and tears!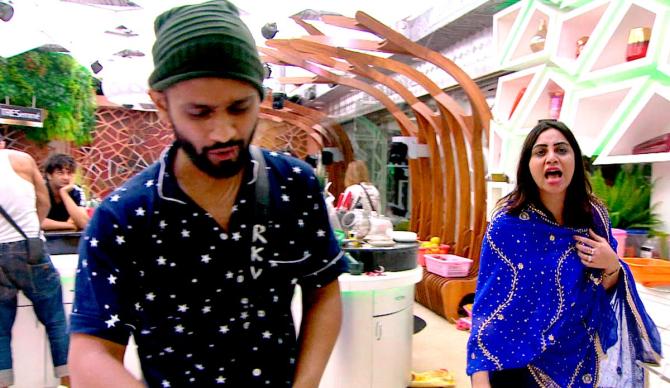 Day 88 in the house begins with Rakhi Sawant asking Arshi Khan to do the dishes that she was supposed to do the previous night.
Arshi agrees, but takes her time to start.
That's when Rubina Dilaik tells captain Vikas Gupta that even she won't do her duties if everyone has free will to work.
Soon an argument erupts between Rubina, Arshi and Eijaz Khan.
Rahul Vaidya says that this time, Eijaz is right in supporting Arshi.
After a lot of yelling and drama, Arshi finally caves in and starts doing her duty.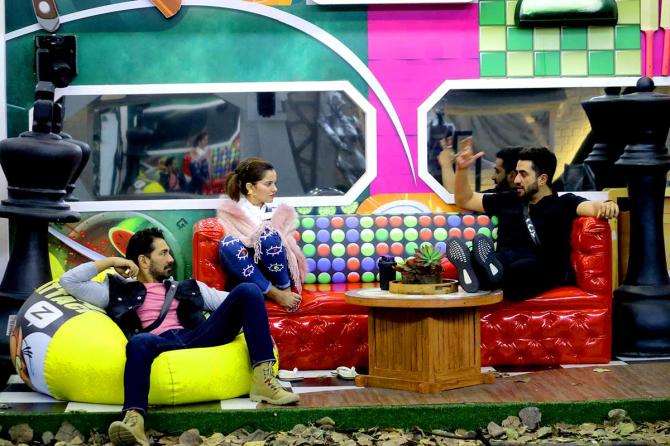 In the garden area, Jasmin Bhasin discusses Vikas and how his game is very predictable.
She tells Rubina, Abhinav Shukla, Nikki Tamboli and Rahul Mahajan that Gupta is not a mastermind and keeps using his sad story to gain sympathy and footage.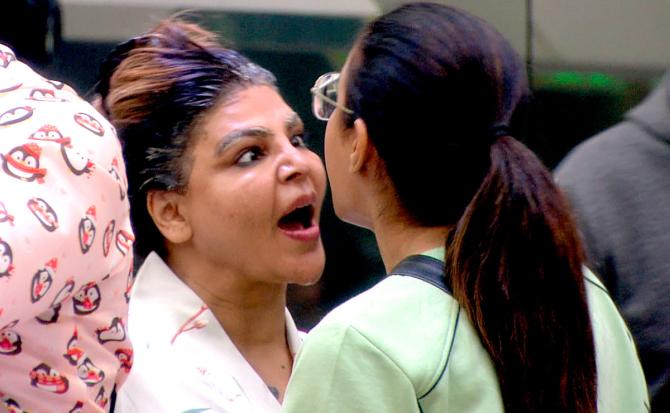 A little later, another huge fight breaks out between Jasmin and Rakhi.
The latter gets upset when she learns that Jasmin told Arshi that she hid her coffee.
Rakhi totally loses her cool.
Aly Goni jumps in and asks Rakhi to stop her drama, but she doesn't pay heed.
Jasmin and Rakhi continue yelling at each other.
In the kitchen area, Rahul Vaidya and Arshi end up fighting while preparing breakfast.
Both of them pass unpleasant remarks against each other, but Arshi gets annoyed when Rahul Vaidya makes a statement regarding her body.
Arshi loses her cool and accuses Rahul for body-shaming her in front of everyone.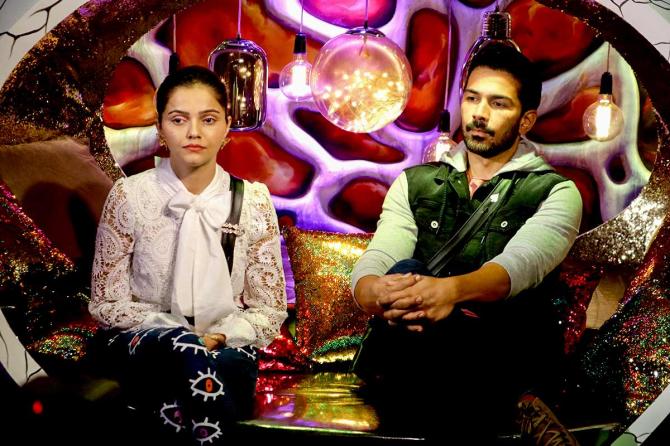 When Rakhi provokes Jasmin again, she too loses her cool.
Jasmin puts the fake duck face on Rakhi and the latter starts crying, stating it hurt her nose.
Aly and Eijaz try to console her, but Rakhi continues to sob.
Ultimately, she is sent for a medical check-up and the housemates, on the other hand, form different opinions regarding the episode.
Vikas supports Rakhi whereas others feel she got hurt because of her own actions.
Jasmin breaks down thinking Rakhi is trying to ruin her image.
Rahul Mahajan and Arshi feel Jasmin did nothing wrong, but Rahul Vaidya and Nikki think she shouldn't have put the duck face on Rakhi.
Sonali Phogat states that everyone made fun of Rakhi, which wasn't nice.
As if all this wasn't enough, Vaidya and Arshi start fighting again.
At night, Bigg Boss reprimands Jasmin for her actions. But she isn't asked to leave the show as she didn't intend to hurt Rakhi.
The episode leaves Jasmin in tears.