Pavitra Punia breaks down after Eijaz Khan saves Jasmin Bhasin during the nomination task.
Has the Pavitra-Eijaz love story gone kaput even before it took off?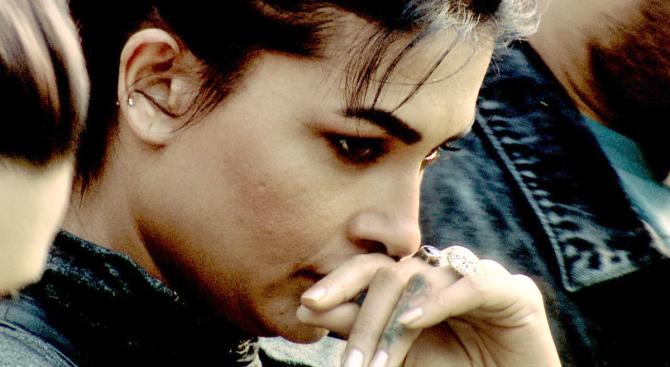 Tuesday's episode begins with Eijaz Khan and Nikki Tamboli talking about Jaan Kumar Sanu and how he didn't turn up to help the captain despite saying so.
Pavitra isn't feeling well, so Eijaz gives her a massage.
That's when Ms Punia expresses her disappointment regarding how Eijaz is doing his captaincy.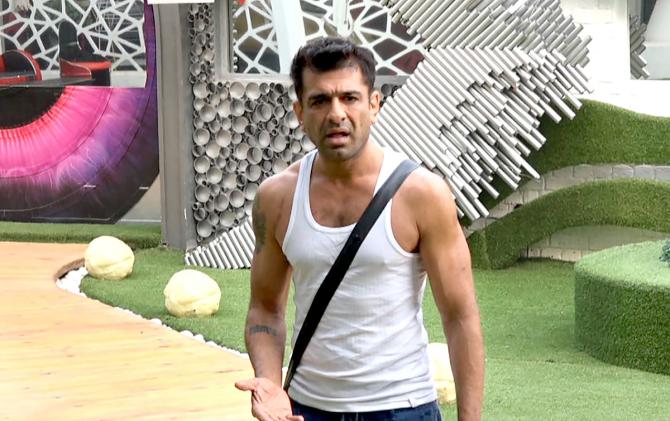 In the kitchen area, Eijaz, Jasmin Bhasin and Abhinav Shukla chat about the game.
Jasmin jokingly says that initially, Eijaz had no clue about the game and now he suddenly seems to have understood it way too well.
Jaan is irked as Eijaz refuses to give him any access to the BB mall.
Instead, Abhinav gets something from the mall as he agrees to give Eijaz a haircut.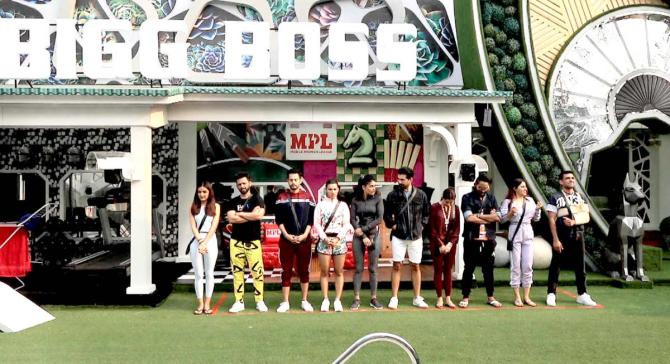 Soon Bigg Boss announces that it's time for the nominations.
Since Eijaz is the captain, he is safe this week and gets the power to save someone from the nomination task.
Surprisingly, he chooses Jasmin over his good friend Pavitra.
The rest of the contestants have to participate in a task wherein Bigg Boss will pit two housemates against each other at regular intervals throughout the day.
The contestant who manages to get the oxygen mask by the time the buzzer rings, will win and will be safe from nomination.
The losing contestant will be nominated and will directly go to the Red Zone.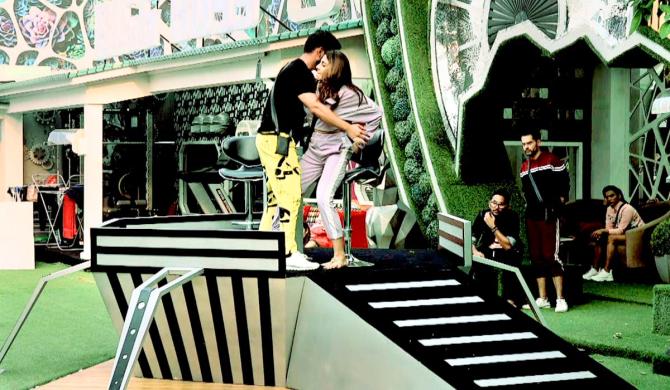 Rahul Vaidya and Nikki are the first ones to go and the latter wins the task, sending Rahul in the Red Zone.
Next, it's Naina Singh and Shardul Pandit. Both of them try to convince each other why they should have the mask but they fail to come to a conclusion and aren't ready to fight.
In the end, no one wins and both get nominated.
In the bedroom area, Pavitra breaks down as she is hurt by Eijaz's decision.
Nikki and Jaan try to calm her.
Nikki says Kavita Kaushik was right in going against Eijaz and calling him fake and aggressive.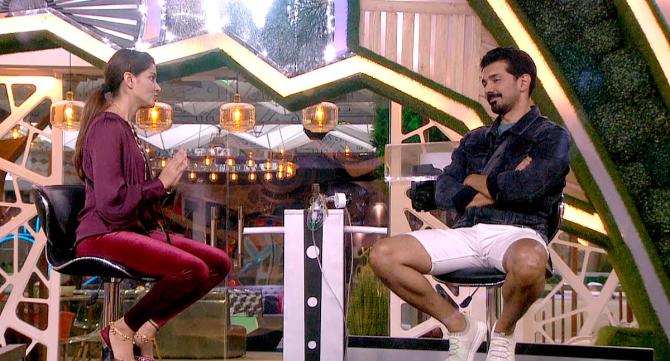 Since three housemates are already in the Red Zone, the nomination task will end after the fourth contestant gets nominated.
Abhinav and Rubina are the last ones to go for the oxygen mask task. She convinces her hubby to take it and gets herself nominated and back in the Red Zone.
This means Pavitra and Jaan are automatically safe, at least for now.
In the bedroom area, Nikki tells Jaan not to kiss her on the cheeks henceforth.
Jaan asks if something is wrong, but Nikki says she is fine.
Jaan asks Nikki a few times what is bothering her, but she refuses to answer, leaving him fuming.
When Jaan vents his anger, Eijaz doesn't like it and they get into a heated argument.