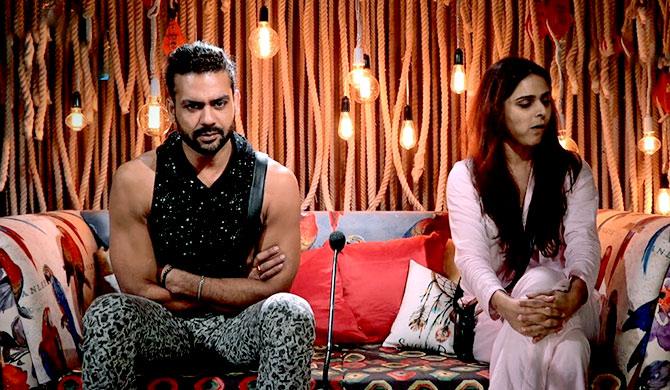 Former couple Vishal Aditya Singh and Madhurima Tuli are at loggerheads once again and this time, their fight has escalated to such a level that either of them may just walk out of the show midway.
But the question is: Will they? We will find out soon.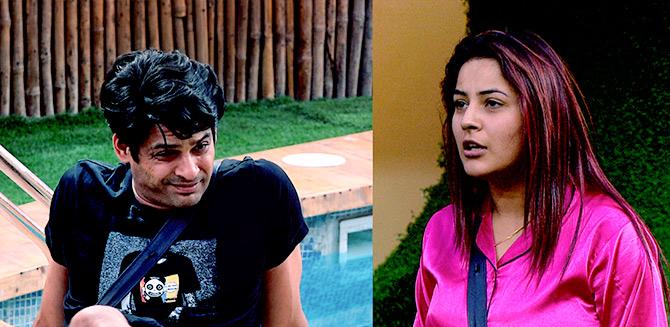 Monday's episode starts off with Sidharth Shukla teasing Shehnaaz Gill in the bedroom area while Rashami Desai, Vishal and Madhurima chat in the garden.
Vishal and Madhu end up in a spat and she ends up hitting him with her slipper.
This really upsets him and he removes his mic and asks Bigg Boss to call him in the confession room.
Meanwhile, Sid and Shehnaaz also get into a fight. Gill is upset because Sid has been poking her since morning. When he jokingly calls her jealous in front of Mahira Sharma, Shehnaaz breaks down.
While Arti Singh, Asim Riaz and Shefali Jariwala console her, Sid stays away.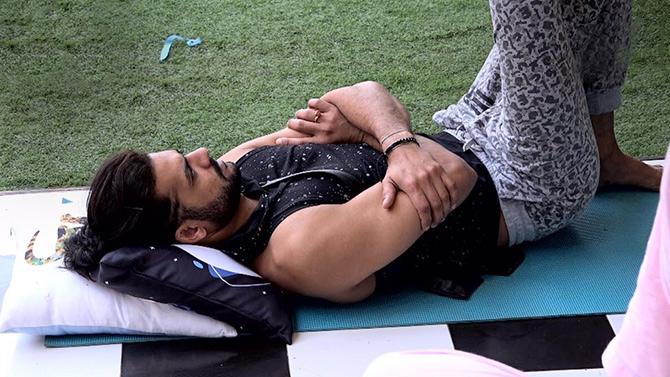 Now, Vishal is still angry and in no mood to listen to anyone.
In the evening, Vishal and Madhu have a talk with Bigg Boss.
Since it's a personal matter, Bigg Boss tells them to sort it out on their own.
Vishal feels it's not a personal matter and that action should be taken against Madhu, as she got physical.
Bigg Boss then announced that Madhu will be nominated for the next two weeks because of her actions.
Vishal isn't happy with the punishment and asks Bigg Boss if they would have given him the same punishment if he had gotten physical with Madhurima.
Bigg Boss then announces that if they cannot stay together under one roof, they can decide which one of them will voluntarily leave the show midway.
Hearing this, everyone is surprised.
Paras Chhabra, Mahira and Sid feel that if Vishal has such a problem with Madhu, he should have sent her home in the last eviction round and everyone would have supported him.
In the garden area, Asim, Madhu and Rashami Desai tell Vishal that he should let it go, as Madhu has apologised.
But Vishal doesn't agree and starts arguing with Madhurima again.
---
Namrata Thakker has been covering the entertainment beat for more than seven years and has quite the eye for celebrity fashion. She can be contacted at movies@rediff-inc.com
---