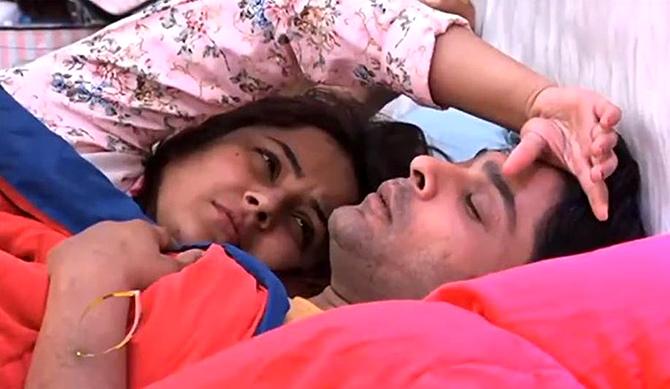 Looks like Siddharth Shukla has had enough of Shehnaaz Gill and her tantrums. He is no longer speaking to her and doesn't care for her the same way anymore.
So is this the end for Sid-Naaz? We hope not!
Wednesday's episode started off with the contestants resuming the captaincy task. Both teams discuss who should sit out of the game next. While Shehnaaz declares she is quitting, Madhurima Tuli decides to do the same from the other team.
But Shefali Bagga objects, and then everyone starts arguing.
Ultimately when Vishal Aditya Singh declares that Madhurima has got maximum votes and will quit, Vikas Gupta interrupts and says he is going out of the game.
Bigg Boss announces that the task has ended and the final captaincy contenders are Arti Singh, Arhaan Khan, Shefali Jariwala, Asim Riaz, Madhurima and Vishal.
After the task, Paras Chhabra and Siddharth have a discussion about what's happening in the house.
Sid talks about Shehnaaz and says he is mighty upset with her behaviour and no longer cares about her. He states he has had enough of her drama.
Paras asks him to chill and not to overthink everything as he may be wrong. He tells him to observe everyone for a few days before making up his mind.
Late at night, Shehnaaz tries to talk to Sid, but he doesn't entertain her.
In the garden area, Paras and Mahira Sharma discuss what they first thought about each other. At the end, Paras kisses Mahira just to annoy her and he succeeds in doing so.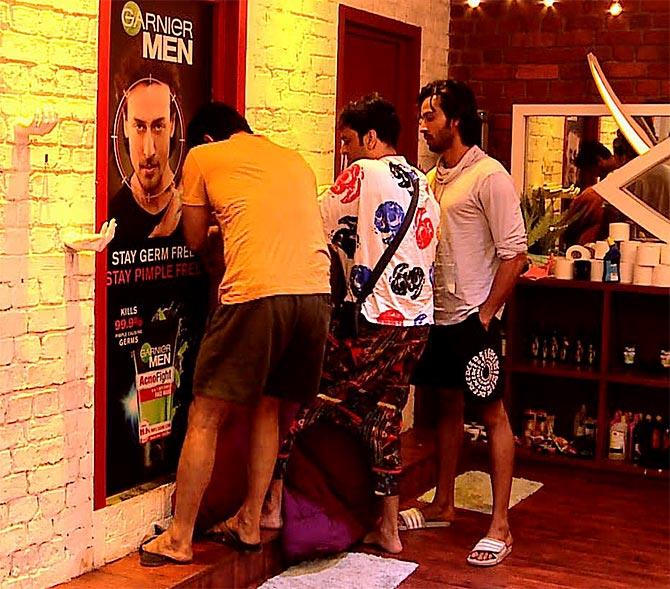 Early morning, Shefali Bagga tries to wake up everyone to irritate them. Sid gets irked and tries to stop her, but she doesn't budge. Asim, Rashami, Arhaan, Vishal and others start yelling at her.
They ask her to stop her antics as it makes her look stupid, but she continues. Her good friend Shehnaaz Gill also does her best to make Shefali understand, but fails.
Eventually, Vikas, who is the captain, takes Shefali away and locks her in the washroom with the help of Arhaan and Siddharth.
Shefali asks them to not do so as she is claustrophobic. After a while, Shefali Jariwala tells Vikas they should open the washroom and let Shefali Bagga come out.
Shefali then goes with Vikas to the bedroom area. She breaks down and says she is irritated by everyone's behaviour towards her and therefore wants to irritate them. Shehnaaz says her drama is enough for today, she can go to sleep and continue tomorrow.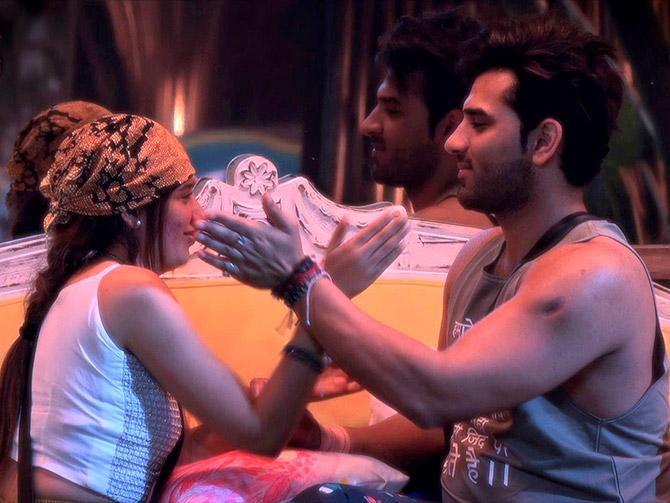 Around 9 in the morning, most of the housemates are still sleeping including Captain Vikas Gupta. He asks Shefali Bagga to wake everyone and this leads to a chaotic situation.
Shefali ends up having a nasty fight with Madhurima and the two throw water at each other. Asim loses his cool and yells at Vikas for being a bad captain.
Riaz also fights with Paras as he states that Asim isn't capable of being a good captain. Everyone is irritated in the house as Shefali Bagga didn't let them sleep well at night.
In the garden area, Sid Shukla tries to talk sense into Shefali and tells her that she is also insulting people who supported her last night.
Shefali says no one supports her, that everyone enjoys the fighting and crying.
In the kitchen area, Mahira and Shehnaaz fight because of Paras. Paras gets angry with both of them and says he doesn't care about them anymore and doesn't want to talk to them as well.
After arguing and crying, Mahira and Shehnaaz patch up. Paras and Mahira then tell Shehnaaz to go and clear things up with Shukla.
Shehnaaz tries to talk to Sid, make him laugh with her antics, but Sid is in no mood to forgive her.
In the garden area, Asim and Arhaan get into a verbal spat with Vikas. Arhaan tells Shefali Bagga that Vikas is using her and making her do stupid stuff. He tells Vikas to stop adding fuel to the fire.
---
Namrata Thakker has been covering the entertainment beat for more than seven years and has an eye for celebrity fashion. She can be contacted at movies@rediff-inc.com
---