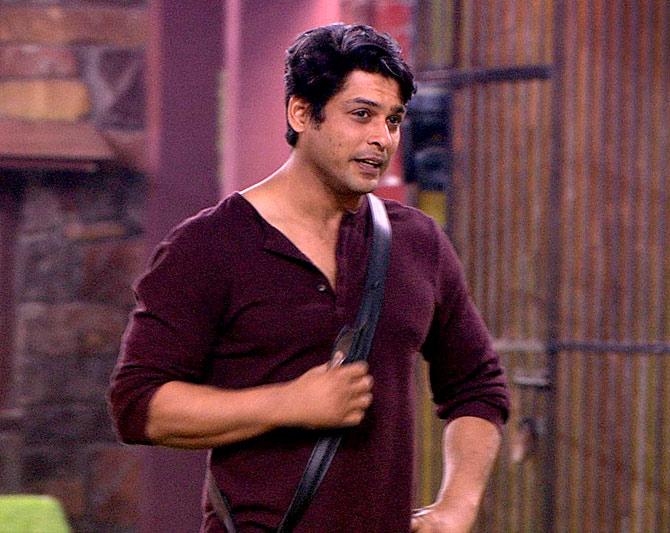 After exiting the house for a week due to medical reasons, Siddharth Shukla is back in the game and looks like Asim Riaz has decided to start things over with his friend-turned-foe.
Monday's episode starts off with Arti Singh and Paras Chhabra discussing Shehnaaz Gill and Siddharth Shukla.
The latter states that Sid is egoistic as he doesn't want his friends to talk to anyone else or entertain anyone in the house.
At night, Rashami Desai and Arhaan Khan have a conversation about their relationship and whatever happened over the weekend.
Vikas Gupta is also present at the scene. Desai says that she is hurt by Arhaan's statement and it's better for them if they stayed just friends inside the house. Arhaan agrees and the duo decide to move on and leave behind all the drama and chaos.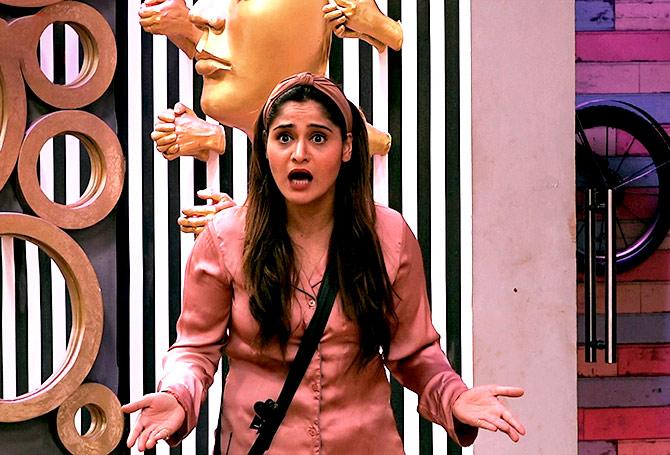 Next morning, Vikas learns from Rashami that he punish housemates who refuse to obey his orders or do their work. When Vishal complains about Arti, Vikas asks her to clean the washroom right away.
This leads to a verbal spat between Vishal and Arti. However, the situation escalates as Arti ends up fighting with Rashami.
Later, when everyone is having lunch, Bigg Boss asks Shehnaaz to come to the confession room. The housemates start speculating the reason for the same.
Gill, on the other hand, is happy to see her good friend Siddharth Shukla sitting in the confession room.
The two share a warm hug and then Sid enters the house. Everyone greets him nicely including Asim, Arhaan and Rashami.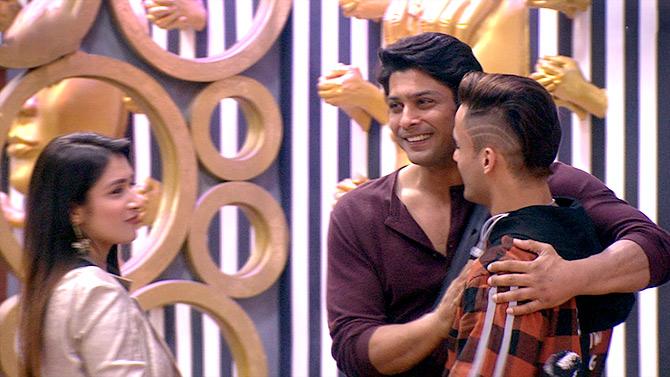 Sid is surprised to know that apart from Shehnaaz, Asim was also missing him and even sang a song for him.
The former friends chat for a while and then Asim joins Arhaan, Rashami and Shefali Jariwala. Rashami asks him how he feels and Asim says he is okay with Sid's comeback and it's like the first day for him.
After the meet and greet session, Bigg Boss announces that it's time for the nominations.
Since Sid was nominated by Bigg Boss for straight two weeks, he is automatically in the danger zone and no one else can nominate him.
Most of the housemates nominate Vishal Aditya Singh and Madhurima Tuli which doesn't go down well with them.
After the task, Siddharth, Madhurima, Vishal, Arhaan, Arti and Shefali Bagga are declared as the nominated contestants.
Since Vikas Gupta is the captain, he is not only safe from nominations, but also has the power to send someone directly in the danger zone. He chooses Asim Riaz.
Once the nomination task is over, Vishal and Madhurima sit in one corner and discuss the housemates and the game. Everyone is surprised seeing them together as they haven't been on good talking terms. Vishal tells Madhurima that everyone will be shocked seeing them talking to one another.
In the kitchen area, Madhurima fights with Mahira Sharma and tells her not to be so mean.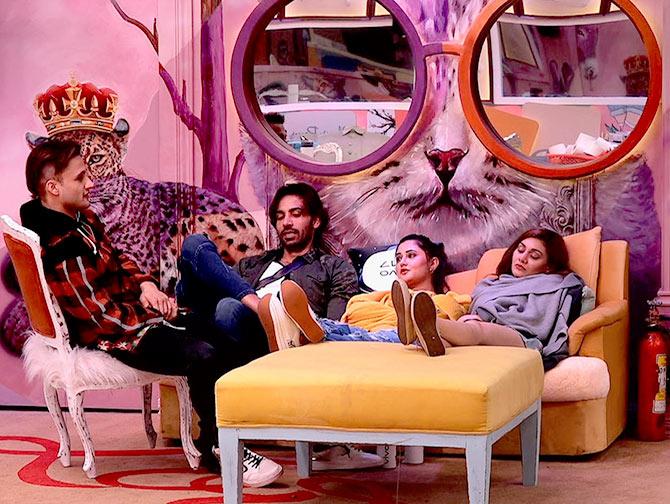 At night, Sid and Shehnaaz have a one-on-one conversation and the former tells latter where she went wrong in the game while he was away.
Sid talks about Rashami and tells Shehnaaz to not get carried away by her nice behaviour. He states that everyone in the house likes her, but they also take advantage of her innocence and use her for their game.
Before heading to bed, Sid, Arti, Shehnaaz and Shefali Bagga chill together.
When Arhaan enters the room, Sid tells him that Bagga finds him cute. Without reacting much, Arhaan walks away. Sid tells Bagga she should go for him as it would change the game completely. But Bagga disagrees.
At midnight, Shukla loses his cool as he is unable to sleep because of Vishal and Madhurima's continuing chatter. He yells at them and asks them to sleep or go outside and talk.
Vishal says they won't disturb him again. He tells Madhurima he doesn't like Sid because of this very reason. He says Shukla is ill-mannered and doesn't know how to speak.
---
Namrata Thakker has been covering the entertainment beat for more than seven years and has an eye for celebrity fashion. She can be contacted at movies@rediff-inc.com
---