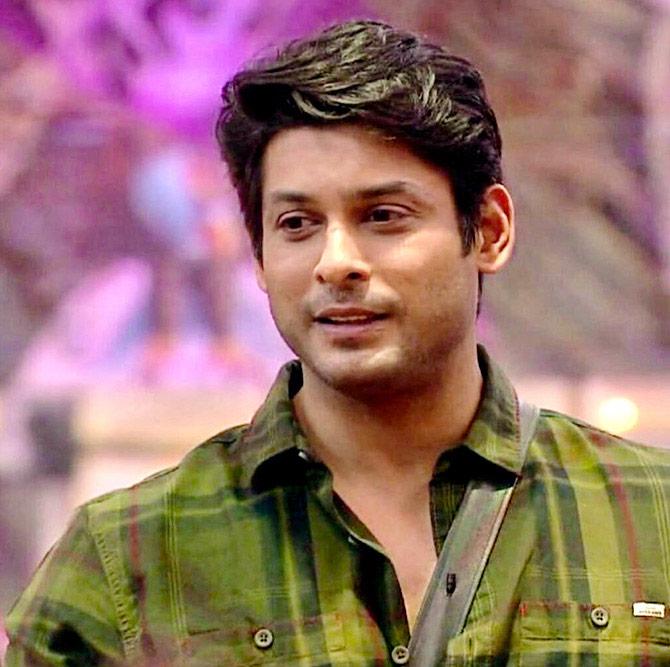 Bigg Boss cancels yet another captaincy task as Paras Chhabra, Asim Riaz and Mahira Sharma fail to perform according to the rules.
Wednesday's episode was as entertaining as it was chaotic.
Sidharth Shukla-Shehnaaz Gill and Madhurima Tuli-Vishal Aditya Singh patch up.
But Gill makes it clear to Sid that she isn't actually in love with him. She just loves him in the house and the game.
And Sid suddenly starts flirting with Madhu!
Their conversation is actually quite hilarious.
At night, when Madhurima is hugging Vishal, Sid watches from a distance and talks to Madhu through sign language, which is again funny.
The next morning, Paras Chhabra and Mahira Sharma get into a fight.
Initially, Paras is angry and doesn't listen to her but he eventually comes around.
He blames Shehnaaz for their fight.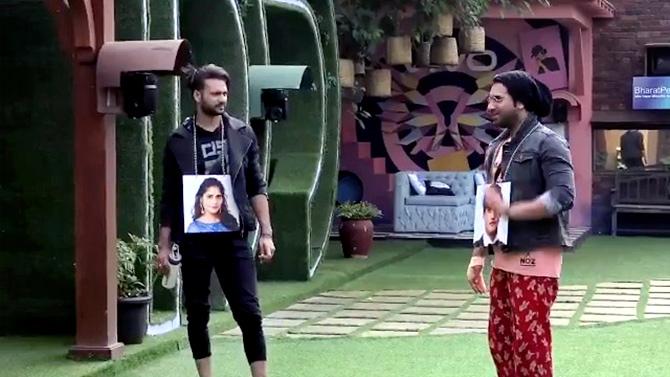 In the bedroom area, Sid starts teasing Madhurima once again and they indulge in a friendly banter.
Later, Bigg Boss announces the captaincy task.
All the contestants have been given photographs of each other. Every time the buzzer goes off, two housemates have to enter the activity area and destroy the photos they have. This will go on for four rounds and on the fifth round, only one housemate will destroy the photograph. The person whose picture remains till the end will become the captain.
As soon as the task starts, Madhu and Rashami decide to destroy the photographs they have in the first round.
With that Mahira and Shukla are out of the captaincy race.
In the next round, Shehnaaz burns Shefali Jariwala's photograph and Vishal destroys Arti's picture.
In the third round, Sidharth destroys Vishal's photo and Arti destroys Gill's saying she was last captain in the house.
When the fourth round starts, Asim doesn't intend to go neither does Paras and Mahira. Asim has Rashami's photograph and wants her to be the captain. Mahira has a picture of Paras and wants him to be the captain. But Paras has a picture of Asim and he still doesn't destroy it.
Asim tells Paras to burn his picture multiple times as he doesn't want to be the captain but the latter doesn't listen.
He insists that he wants to compete with a guy, not a girl.
The truth is that Paras is afraid that if he destroys Asim's picture, Rashami and he will advance to the last round. It will lead to a poll, which Paras feels he will lose, as Shehnaaz and Arti will vote for Rashami.
When neither Asim, Paras and Mahira destroy their respective pictures, Bigg Boss intervenes and reprimands the contestants for not completing the captaincy task yet again.
Bigg Boss announces that the task has been cancelled and as a punishment declares that Asim, Paras and Mahira will do all the household duties until the next instruction.
---
Namrata Thakker has been covering the entertainment beat for more than seven years and has quite the eye for celebrity fashion. She can be contacted at movies@rediff-inc.com
---