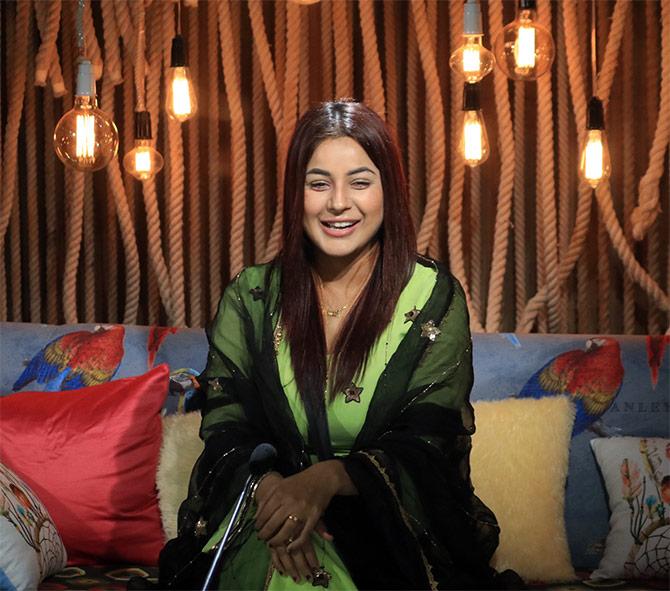 Monday's episode turned out to be the most entertaining one of Bigg Boss 13, courtesy Siddharth Shukla and his badass dance moves.
As the episode starts, we see Paras Chhabra and Vishal Aditya Singh discussing Arti Singh as well as the evicted contestant Arhaan Khan.
They also discuss Hindustani Bhau and how he thinks Rashami Desai will win the show.
The next morning, housemates are happy and relived as Bigg Boss sends the rashan for the week.
Paras and Mahira Sharma decide to hide the milk cartons for themselves. But Shefali Jariwala catches them.
Mahira loses her cool and they start fighting.
Asim Riaz joins in.
Meanwhile, Shehnaaz Gill finds the milk cartons but gets upset when Siddharth Shukla calls her 'moti'.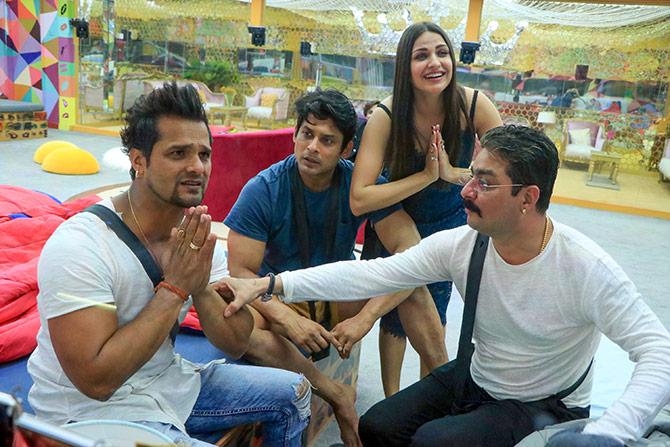 Hindustani Bhau has fun watching Khesari Lal Yadav as he gets a makeover from Paras.
Everyone is impressed with Khesari's new look, especially Himanshi Khurrana.
Soon everyone starts teasing Khesari and the sequence is absolutely hilarious.
For once, it's nice to see the fun side of Siddharth.
Rashami Desai, on the other hand, is missing her 'good friend' Arhaan Khan and tells Bhau so.
He tells her not to ditch Arhaan ever.
Himanshi and Khesari's funny conversation continues.
Siddharth starts singing a song when he sees Devoleena Bhattacharjee walk away from his side.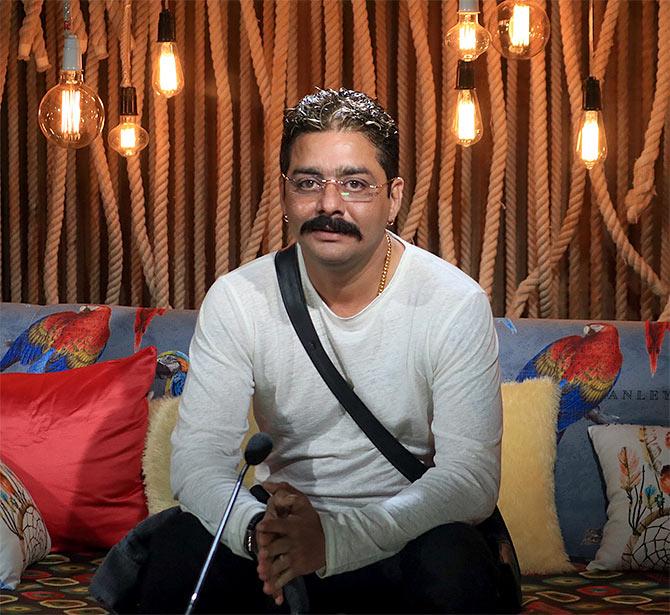 Bigg Boss announces that it's time for the nominations.
He calls the contestants one by one and asks them to save two members of their choice, except Siddharth.
Shefali, Asim, Arti and Siddharth perform the nomination task smartly and save each other.
Rashami, Devoleena, Mahira and Paras goof up, as they don't save each other.
In the end, Siddharth, Rashami, Devoleena, Arti and Khesari are get nominated.
After the task, Rashami is upset and confronts Mahira for not saving her and taking Vishal's name instead.
Paras and Mahira think Rashami is wrong.
Shefali tells Himanshi that Arti isn't happy with the fact that Sid didn't take her name. Asim and Sid discuss how the latter has started bonding with Shehnaaz and Devoleena again.
Sid clarifies that he is just playing the game, nothing else.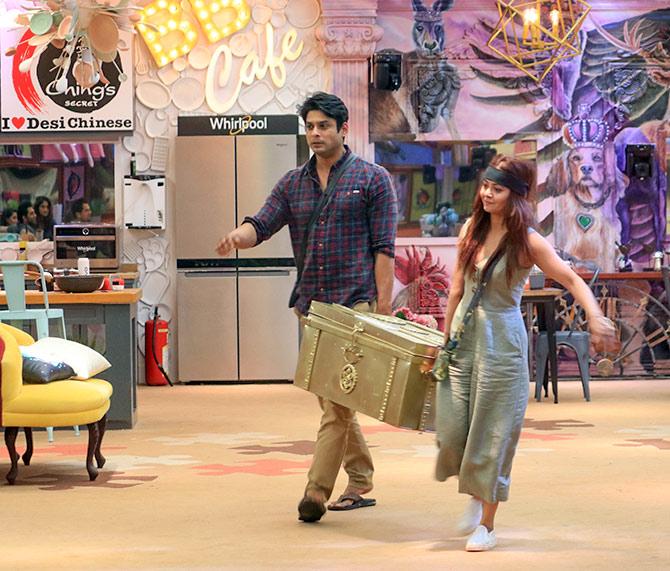 Later, Bigg Boss announces a new task between Shefali and Devoleena.
Both of them have to be thieves and loot the contestants when the buzzer goes off.
The one who manages to rob the most items will be the winner and will get a power.
The task is fun and everyone enjoys it.
Shefali wins, and Bigg Boss asks her to name five friends she would like to party with.
She chooses Arti, Bhau, Himanshi, Siddharth and Asim.
Shehnaaz is clearly disappointed but tries to hide it.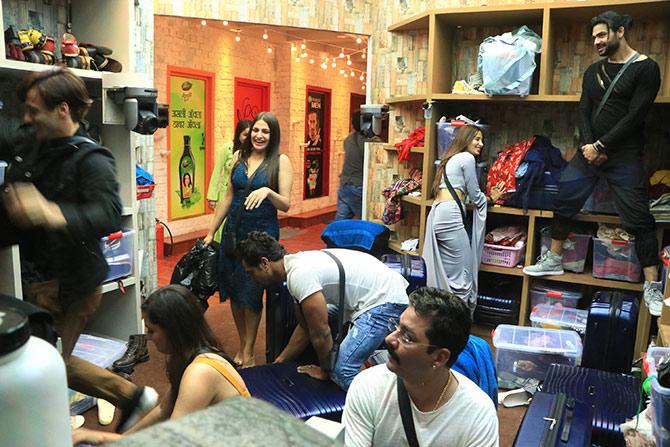 In the evening, Shefali and her friends have a blast partying in the garden area.
The rest of the housemates witness the fun through the glass door.
Sid and Shefali tease them and it's too funny, especially when Shehnaaz and Vishal pretend to beg for food.
Sid burns the dance floor with his moves but the best part is when he matches steps with Vishal.
The way Sid dances from outside with Devo and Shehnaaz is also super cute. He flirts with them and everyone in the house enjoys themselves.
It's a Siddharth we haven't seen before but he is absolutely entertaining.
The fun ends with today's episode when Sid gets into another fight with Asim.