Bigg Boss 12 doesn't boast of a remarkable line-up but there are a few eye-catching inclusions that should keep the show in the news for the next few months, feels Sukanya Verma.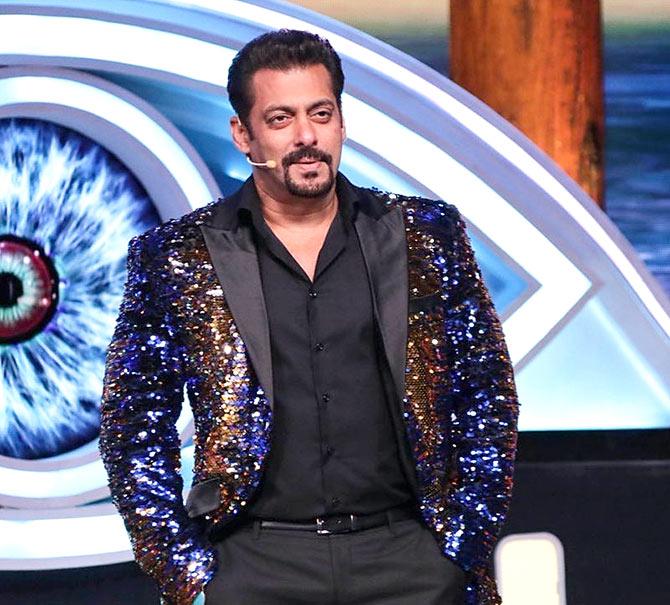 It's that time of the year again when a good chunk of India's population sits glued to their television sets to catch day after day of hunger games, catfights, flying expletives, screaming matches, backbiting and blaming, public display of make-believe affection and TRP desperation at its peak.
In its 12th season now, Bigg Boss is ready to play off a new bunch of contentious celebrities and commoners who have the single-minded aim of not getting along.
Such is this family, quips host Salman Khan, that you won't need enemies; he's alluding to the history of housemates losing it after being forced to live under the same roof and sharing limited amenities under the watchful eye of 89 cameras that capture their every move.
As the recurring star host of the notorious reality show, Salman's presence has provided Bigg Boss with many a high.
But, since the last few seasons, the magic has dwindled.
The 52-year-old's snickering looks forced, the jokes don't land and the ribbing is almost always in bad taste.
This year too, he frequently bursts into peals of uncontrollable laughter over dumb innuendos, when not teasing contestants about the challenges that await with the weariness of someone who is no longer excited by his job.
Sporting a sequined jacket that seems to be put together using leftover cabaret costume material certainly doesn't do him any favours. Nor does the fake studio laughter following every single sentence coming out of his mouth.
Nevertheless, he fares a tad better than last season's inaugural episode; this season begins with him dancing to songs from God Tussi Great Ho and Mujhse Shaadi Karogi -- both co-starring Priyanka Chopra.
There were rumours of bad blood between the two after the latter, at the last minute, walked out of his film Bharat.
As per this season's Singles versus Doubles theme, the housemates are divided into solo celebrities and vichitra jodis who will have to compete independently and as a unit respectively to escape elimination.
Bigg Boss 12 does not boast of a remarkable line-up but there are a few eye-catching inclusions that should keep the show in the news for the next few months.
A few minutes isn't enough to judge these folks but here are Sukanya Verma's first impressions.
Karanvir Bohra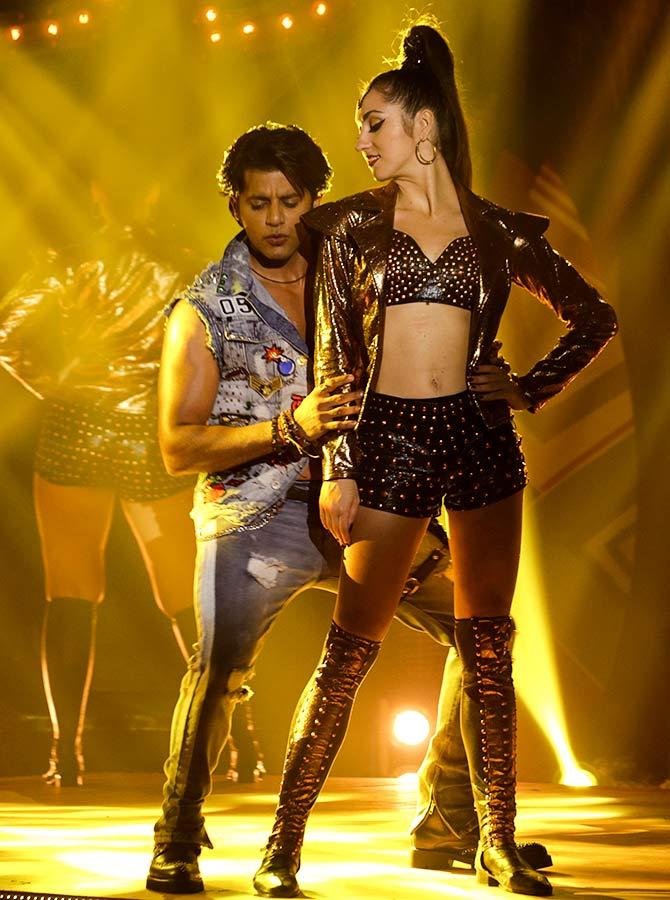 The television actor's knowledge of kathak might not be of much use inside the madhouse.
He doesn't seem to carry any baggage and is rather hassle-free, like someone who has absolutely no idea what to expect.
This optimism could work in his favour.
Or maybe there's more to his 'will not be boring' promise than meets the eye.
Shivashish Mishra and Saurabh Patel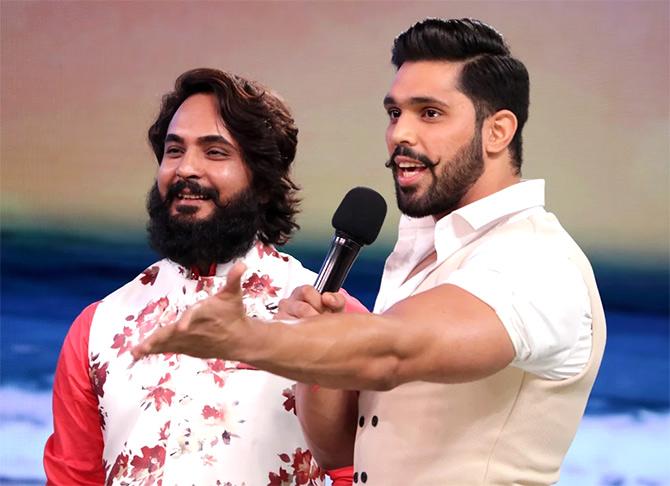 Swag meets Swadesi is the vibe these desi BFFs are going for.
One's an entrepreneur from Indore, another is a farmer from Jabalpur.
While the overbearing Shivashish hogs most of the limelight to parrot his knowledge about body-building, food and designer labels, his bearded pal Saurabh reacts with an awkward laugh to everything.
Dipika Kakar Ibrahim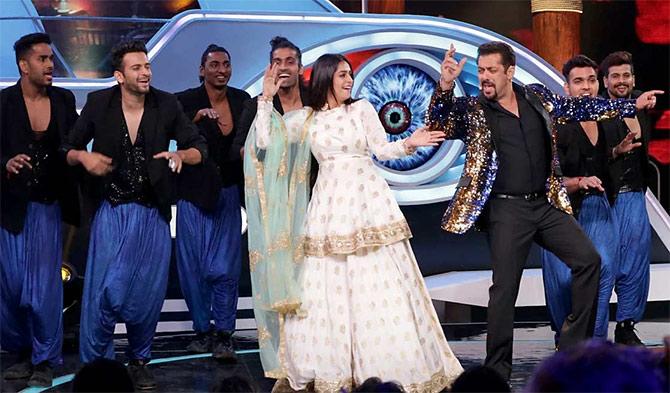 Best known for playing the titular character in Sasural Simar Ka, Dipika -- who also starred in the recently released Paltan -- aims to be a portrait of sense and sensibility.
Last season's winner Shilpa Shinde acknowledges her 'perfectionist' ways and wonders how she'll deal with the Bigg Boss chaos.
The newly married Dipika hopes her days of struggle as a paying guest will help her survive.
And then her husband, telly actor Shoaib Ibrahim, comes in and spews some mushy poetry while they make a big deal about being apart for three months.
Fyaar, anyone?
Nirmal Singh and Romil Chaudhary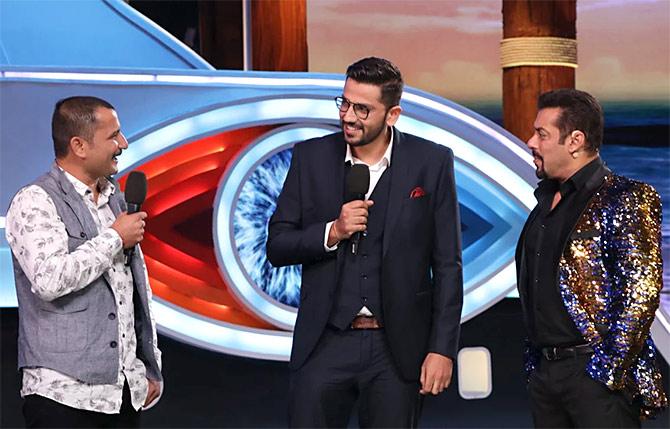 This cop-lawyer jodi is the A to Z of blah.
I'll hardly be surprised if they are the first to go.
Nehha Pendse
TV actress Nehha Pendse is all for peace and dislikes war.
She's in the wrong place, Salman tells her.
Basically, she's here because her mother is a big fan of the show and its superstar host.
If her idea of looking interesting is flirting with Sallu in that banal manner, I have little hopes from her.

Anup Jalota and Jasleen Matharu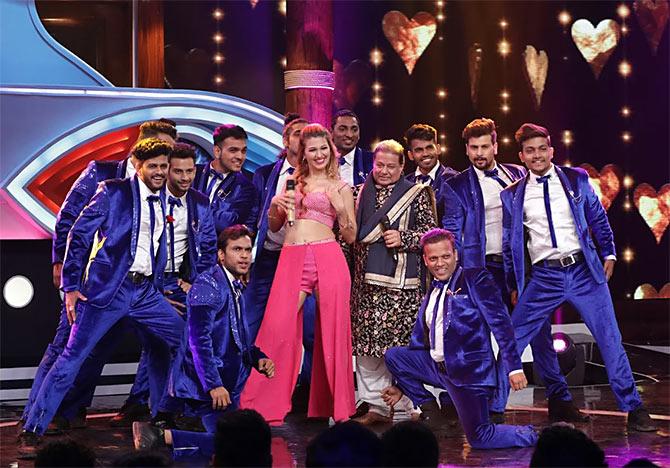 Who knew the famous bhajan singer had it in him to be a poster boy for Khullam khulla pyaar karenge hum dono?
No soon did the 65-year-old Jalota spill the beans that he is secretly dating his student, who is 37 years younger than him and part of the show as well, social media broke into a tizzy.
There's no doubt about the gossip and loose talk that will follow in days to come.
Yet, seeing how unruffled he is about the whole thing, his stay inside the Bigg Boss home looks long and comfortable.
Most probably, the singer will profit from her identity as Jalota's object of affection to come into her own.
Beyond that, it looks like she has mischief on her mind.
Bigg Boss and its fans love her ilk.
Srishty Rode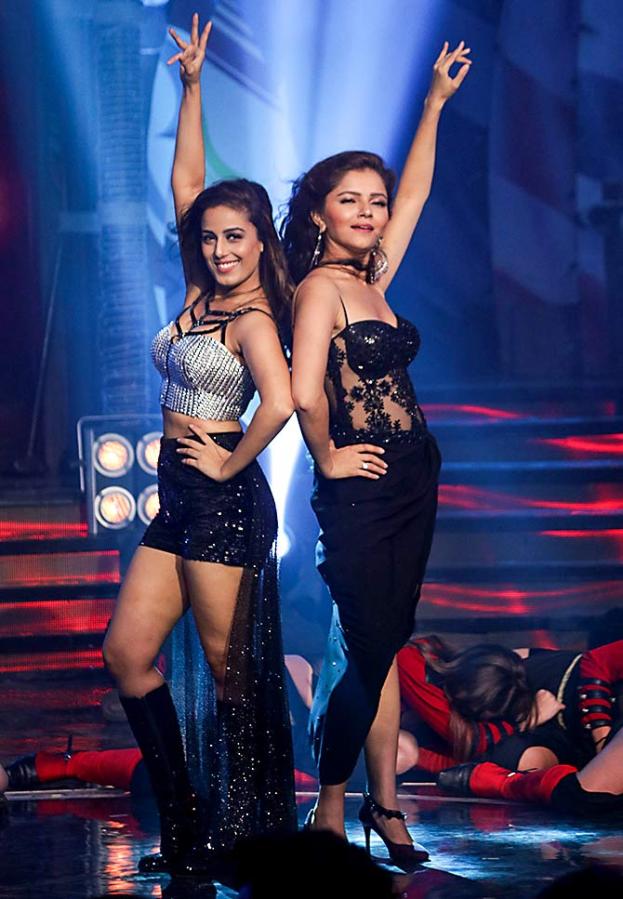 Srishty, left, doesn't have any shockers up her sleeve.
She falls in the agreeable category unless her 'no one will be happy to share a bed with her' claim leads to adjustment issues.
Saba and Somi Khan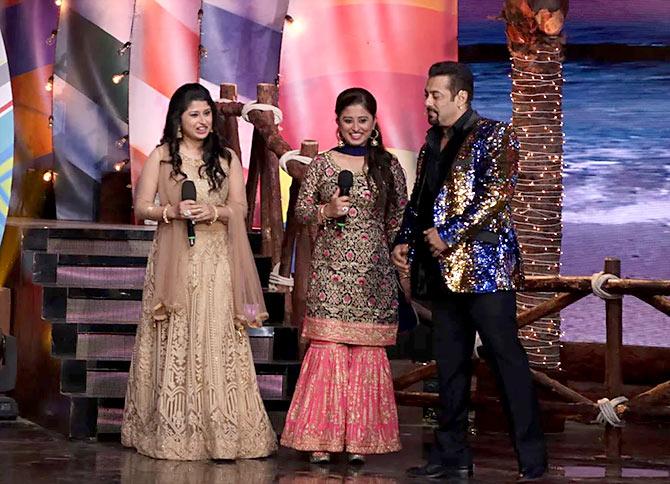 The sisters reek of troublemaker attitude, what with all the judgmental jabbering and fondness for name-calling behind people's backs and the saccharine smiles on their face.
Deepak Thakur and Urvashi Vani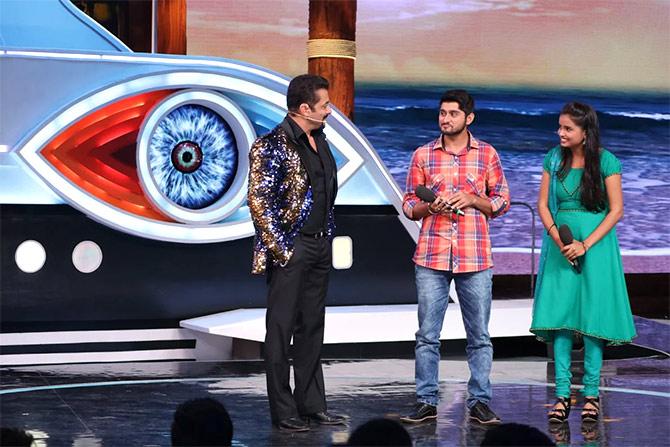 Deepak has sung in Anurag Kashyap movies (Gangs Of Wasseypur, Mukkabaaz) and looks like Daniel Radcliffe's long lost brother from Bihar.
His unabashed Salman bhakti ensures that he will get off to a good start on the show.
Urvashi is a huge fan of Deepak's -- even though everyone seems to think they are couple -- and met him for the first time at a zoo.
She's also crazy about Shah Rukh Khan and pleads with Salman to arrange a meeting.
They start out nervous but appear more than adept at tackling the rest of the Bigg Boss.
Sreesanth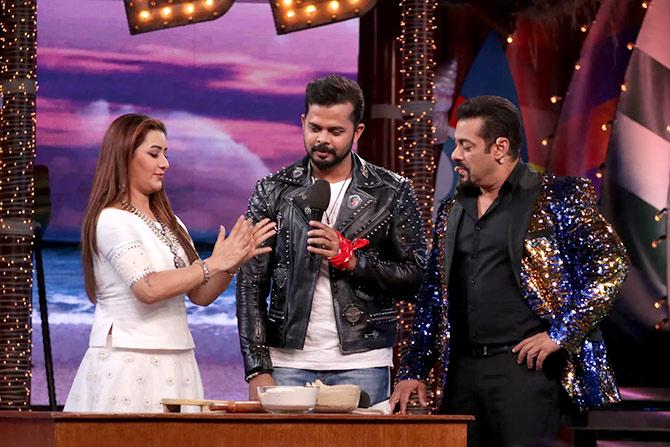 The former cricketer-turned-actor has moved on from his controversial past and hopes to share his sincere face (and buffed up physique) before the world through Bigg Boss where he's rumoured to participate every single year.
The one thing we now know about him is that he sure can roll rotis.
Let's hope he can keep his temper in check too, especially when ugly memories are raked up.
Roshmi Banik and Kriti Verma
Considering how easily they turned the first five minutes of Bigg Boss into a war zone, these two are likely to channel their Mean Girls this season.
There will be fireworks.