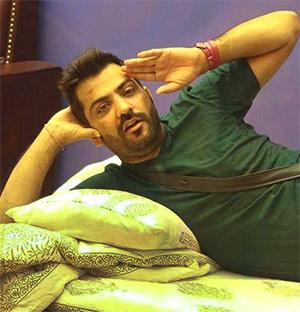 Manu wants to unite his M3 group is clear, says Divya Nair, but if he has a hidden agenda, he'll be cheating his fans.
Highlights
Manu and Priyanka enter the house.
Priyanka shuts Swami Om up.
Rahul and Swami Om get tied together in a task.
What's garam
Manu and Priyanka enter the house with a bang!
Manu makes sure to warm up to everyone, especially Bani.
Priyanka, on the other hand, keeps an arm's distance from the boycotted Baba, Swami Om, who is quite taken aback by his beti's new avatar.
Manu returns to his Chanakya act -- he tries to win back Manveer and Mona into the now disintegrated M3 (Manu-Mona-Manveer)group.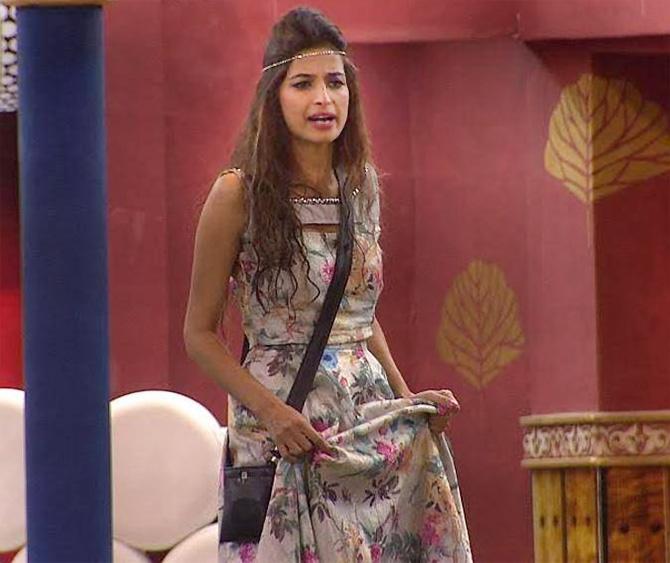 Housemates get a shock when they realise that Priyanka and Manu have been making all the decisions for them so far.
Both of them try their best to clarify their decisions and Manu obviously tries to play good boy.
Thank God Bani finally opens up to Manveer about how Gaurav cunningly strategised and made Bani the villain in the balloon task and when it was his turn to nominate Mona, he refused.
If only Mona was part of this conversation, she'd know the real Gaurav.
Also, it was bold of Priyanka to disassociate herself from Bluffmaster Baba, who never loses a single opportunity to blame other people for his mean streak.
Baba was obviously upset, but for the first time, he did not speak ill against Priyanka.
Perhaps his concern for her has been the only thing constant in the house.
What's thanda
Chanakya Manu is definitely back with a plan and by the looks of it, he wants to start by creating a bridge between Manveer and Nitibha.
Mona is back to her flirtatious ways with Manu, despite the latter suggesting how their respective partners felt about their behaviour in the house.
Manu, have you forgotten your reaction when Mona was trying to flirt with Gaurav?
All that you said about Manveer feeling insecure about you and Mona being friendly with celebrity housemates was just so lame. And then you go out and play your friendship card with Manveer.
At least Manveer is not double-faced like you. Yet.