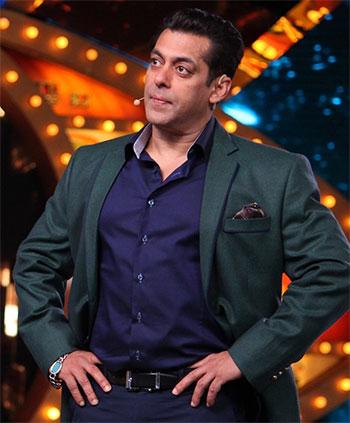 Despite Salman Khan counselling Bani to let go of the incident, she felt it apt to defend her gloominess for not becoming captain and gaining immunity.
Sweetheart, advises Divya Nair, just three more weeks to go, take a chill pill.
Highlights
Salman counsels Bani.
Rift in Manveer and Manu's relationship.
Aditya and Shraddha entertain.
Swami Om threatens makers of Bigg Boss.
Bani's new mentor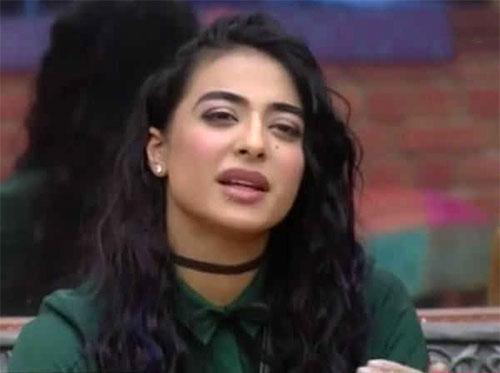 Time and again, Salman Khan has confessed that he can relate to Bani's tantrums. But Bani, it appears, is taking advantage of the host's softness towards her.
The tone in which Bani answered Salman, who was calmly trying to put things in perspective, is proof that she has attitude issues.
The so-called tough girl finds silly reasons to get upset, picks fights with almost everyone in the house, and when all else fails, throws her weight around and portrays herself as the victim.
Not done, Bani. You are fooling audiences and fans, if at all they are voting for you.
Manu is exposed
Manu obviously doesn't like his game getting exposed, be it by someone inside the house or by Salman Khan.
In the Weekend Ka War episode, Salman raised some pointed questions about Manu's dubious stand in Swami Om's case.
Not only was his strategy exposed, his so-called friendship with Manveer was also found to be unconvincing.
Swami Om's threats
The bluffmaster seems in no mood to let go of Bigg Boss.
Since Salman had vowed not to entertain him any more, ABP anchor Dibang quizzed Swami Om on Bigg Boss's behalf.
Each time Dibang cut short the bluffmaster, I applauded.
'Thoda overacting ho raha hai, kam karo,' Dibang told the baba.
When Swami Om threatened the producers with dire consequences if he was reinstated on the show before the finale, it was time to mute the telly.