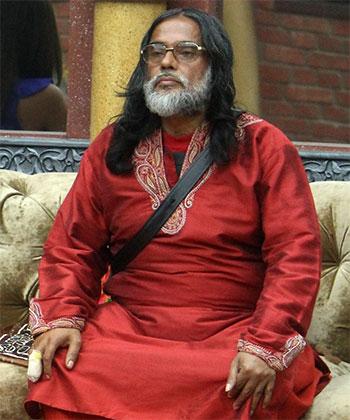 What Swami Om did on Thursday's episode, says Divya Nair, has not only made the show disgusting, but his survival so far has set a negative precedent for future participants to go to any lengths to garner TRPs.
Highlights
Captaincy task gets ugly.
Rohan-Bani protest.
Swami Om locked in jail.
Swami's shameful act
Manu and Manveer should have been watchful of Swami Om's moves when he was walking around with a basket covered with a towel.
When he realised he would lose the captaincy task, instead of being a sport and admitting his defeat for not trying, he pulled off one of his most disgusting moves EVER.
He emptied his urine on Bani and Rohan.
After he was forcefully locked in jail, he defended his act to Bigg Boss, stating that it wasn't urine, just water.
And even if it was urine, what he did is not punishable under law.
But can this man stoop any lower than this?
Lopa counsels Bani, Rohan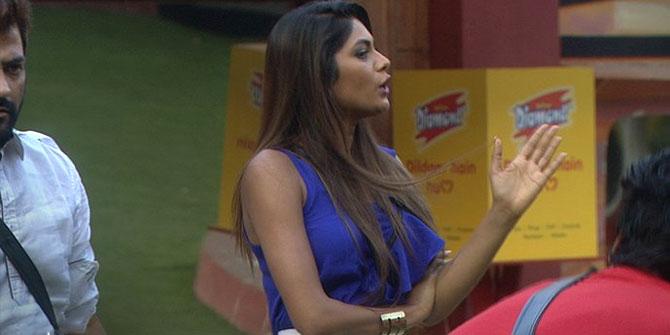 Lopa, like Nitibha pointed out, even if you are making a valid argument, you need to time it right.
Before giving gyaan to Bani, you should probably revisit the time you used a derogatory word to hit back at Priyanka.
Whether or not Bani was right in retaliating is not for you to judge, especially when you have said and done equally mean things to Bani, Rohan, Priyanka and Swami Om when you were upset.
Maybe you need to get your head around the fact that you are insecure about Rohan's friendship with Bani.
Manu and Manveer's defensive stand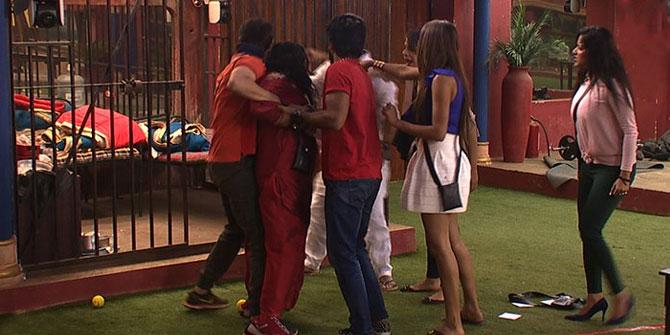 For a change, Rohan was right in pointing out that Manu and Manveer encourage Swami Om's behaviour.
When the rest of the house have decided to avoid him, these two encourage his antics and call it entertainment.
Manu had already declared that he would vote for Swami Om, not Bani.
And despite knowing how irresponsible the bluffmaster will be, Manveer kept encouraging Swami Om to fight for the captaincy.