Bell Bottom is Akshay. Spy. Chess Whiz. Singer. Polyglot... You get the drift, says Namrata Thakker.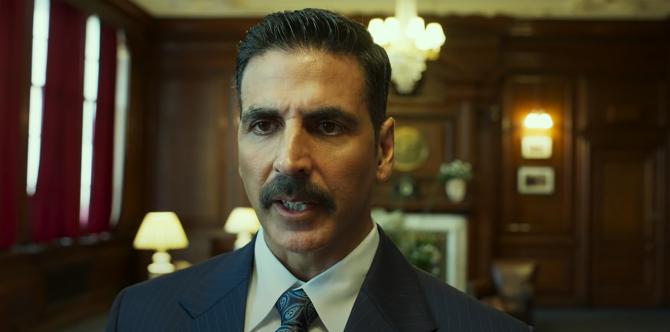 Directed by Ranjit Tiwari, Bell Bottom stars Akshay Kumar as a spy who is also a national level chess player. He teaches singing, can speak one too many languages and has a sharp memory.
The film is inspired from true events and is set in the 1980s when India faced many hijacking situations.
The thriller features Lara Dutta as Indira Gandhi while Vaani Kapoor plays Akshay's wife.
There's Huma Qureshi as well and her character helps Akshay in his mission.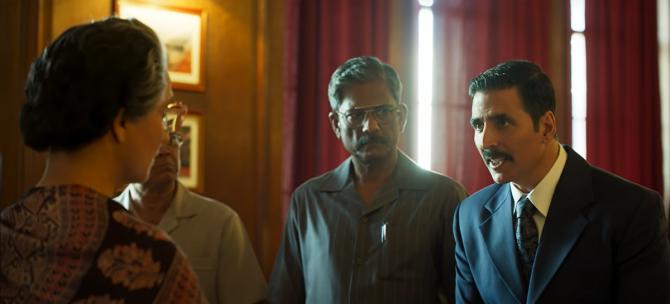 The trailer begins with a voice over introducing us to 1984 India and its enemies.
A hijacking occurs and Prime Minister Indira Gandhi wants action.
That's when Akshay enters the picture. His code name is Bell Bottom.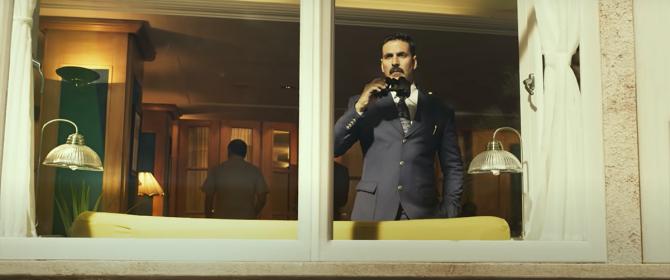 From there on, the trailer is all about Khiladi Kumar and his operation to rescue 210 passengers from the hijackers.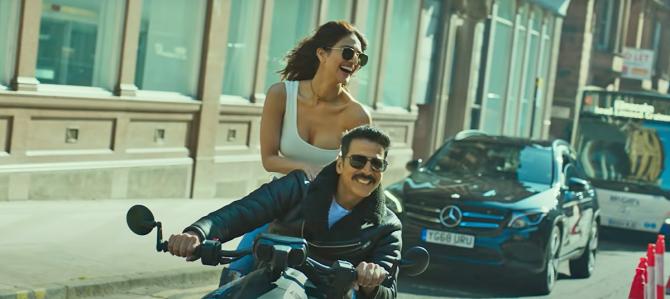 After Akshay makes his grand entry in the trailer, he is in every frame till the end. Vaani and Huma only appear for a few seconds.
Lara's transformation as Indira Gandhi is quite impressive. She is hardly recognisable and has a little more screen time than the other two ladies.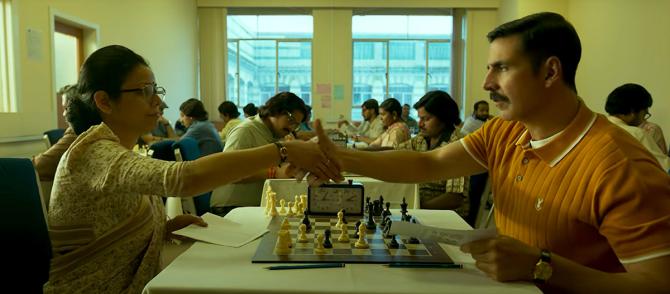 Bell Bottom belongs to Mr Kumar.
Not only does he have the best lines and some heavy-duty dialogues in the trailer, he also provides some comic relief in his signature style.
This undercover agent set-up isn't new for Akshay who played a similar character in Baby.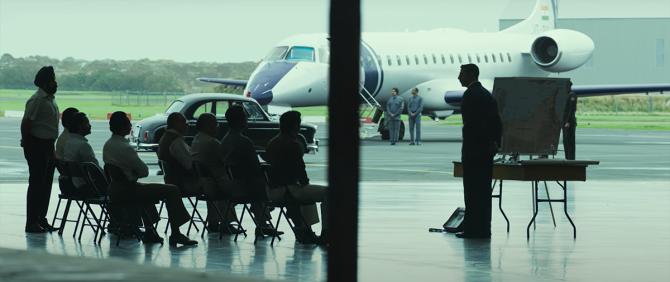 Bell Bottom doesn't take you by surprise. Still, the story looks engaging and the makers have done a fine job in making the film look sleek and exciting visually.
Bell Bottom releases on August 19.