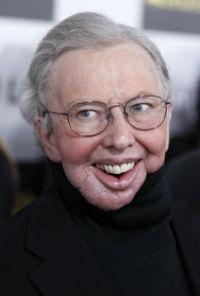 Roger Ebert, the first film critic to win a Pulitzer Prize, passed away on April 4.

The film critic, 70, who just two days ago announced in a blog post that he was taking a break from his main job, succumbed to cancer, reported the Chicago Sun-Times, the US newspaper that employed him for more than four decades.

He "promoted excellence in film while deflating the awful, the derivative, or the merely mediocre with an observant eye, a sharp wit and a depth of knowledge that delighted his millions of readers and viewers," it said.

The print, television and online critic, whose trademark "two thumbs up" accolade was a stamp of excellence coveted by filmmakers, started working for the Chicago Sun-Times in 1967.

He won a Pulitzer in 1975 for distinguished criticism, the first and one of only three such honorees, and hosted long-running movie review television shows, with a thumbs-up or thumbs-down as the main logo.

Ebert -- who had been in ill-health for a decade and battled thyroid and salivary gland cancers -- also embraced the Internet age, sharing his output online through blogs, Twitter and other social media.

In a blog post on Tuesday, he announced a "Leave of Presence" but laid out his plans to continue working: "I am throwing myself into Ebert Digital and the redesigned, highly interactive and searchable Rogerebert.com.

"You'll learn more about its exciting new features on April 9 when the site is launched," he said, noting that it would house an archive of his more than 10,000 movie reviews over the last 46 years.

"On this day of reflection I say again, thank you for going on this journey with me. I'll see you at the movies," he concluded.
Following the news of Ebert's demise, US president Barack Obama tweeted, 'The movies won't be the same without Roger.'