Ram Charan and Upasana Kamineni Konidela's friends threw the couple a lovely baby shower in Hyderabad over the weekend.
This is Upasna and Ram's second baby shower after a celebration in Dubai.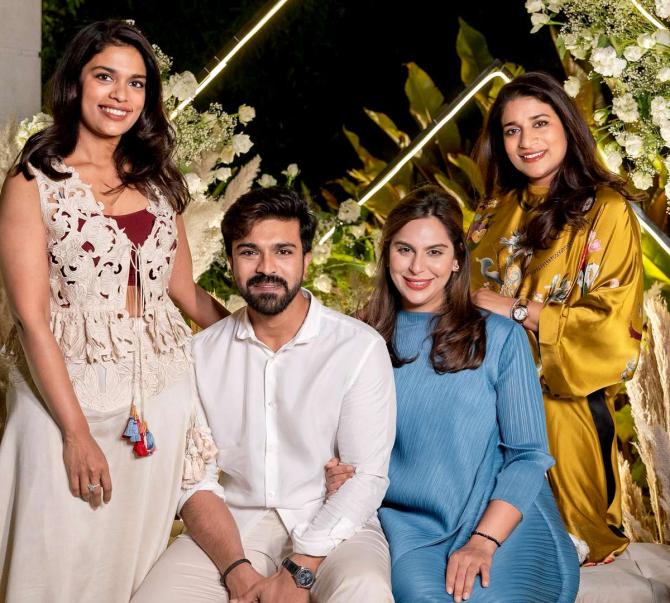 Upasana Kamineni Konidela and Ram Charan, flanked by his sisters Sushmita and Sreeja.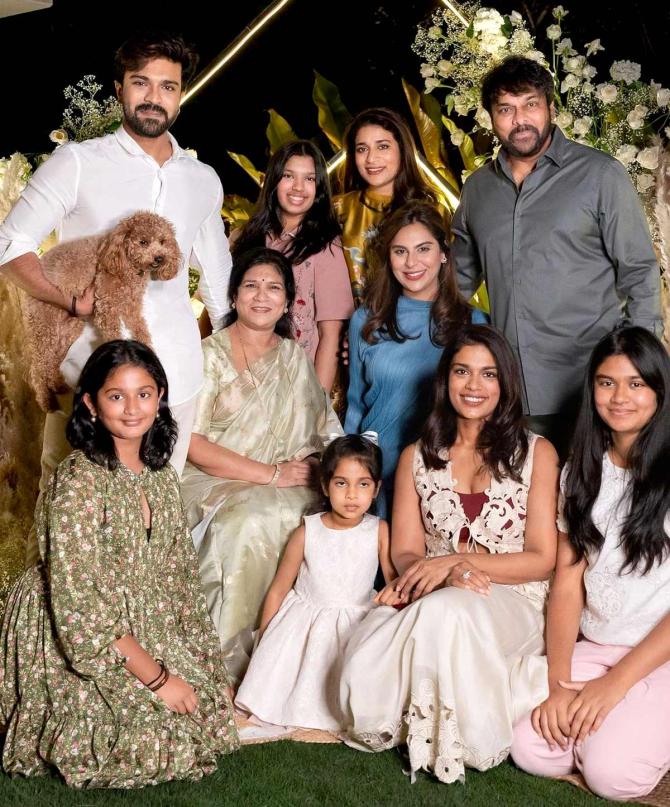 Ram Charan's parents Surekha Konidela and Chiranjeevi, Upasna and Ram, Sushmita and Sreeja along with their grandchildren Naviskha, Nivrati, Samara.
Rhyme is an important part of the family too.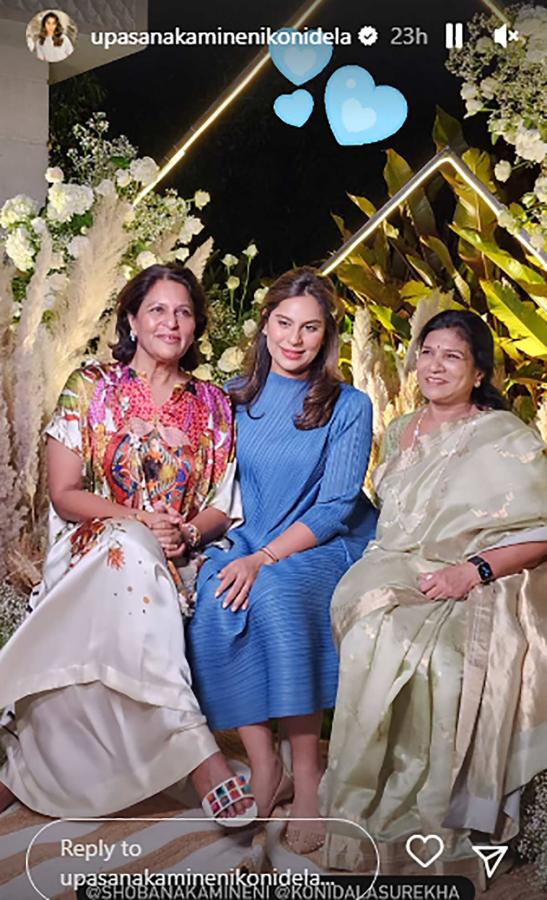 Upasana with her mother Shobana Kamineni, who is the executive vice chairperson of the Apollo group of hospitals set up by her father Dr C Pratap Reddy, and mother-in-law Surekha Konidela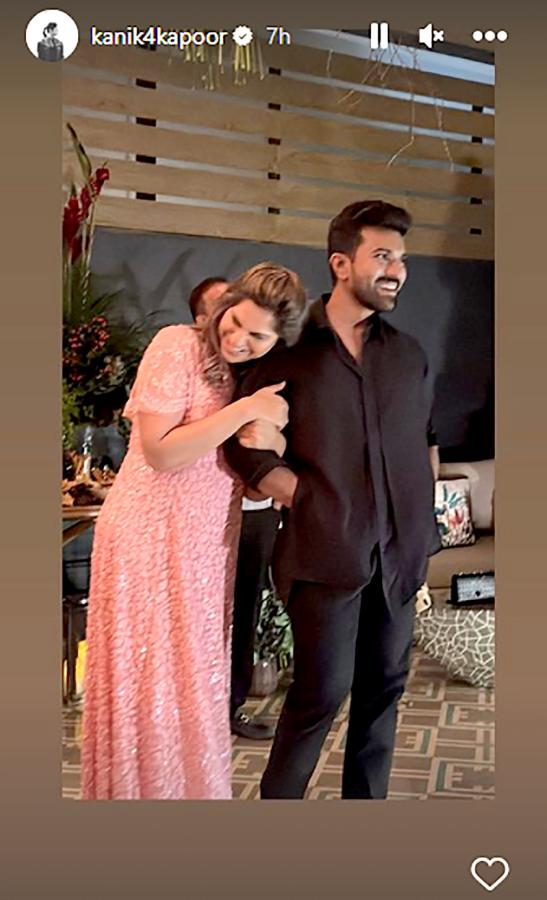 Ram Charan and Upasana steal a moment.
Ram Charan's first cousin Allu Arjun drops a picture with Upasana on social media, and writes, 'So happy for my sweetest Upsi.'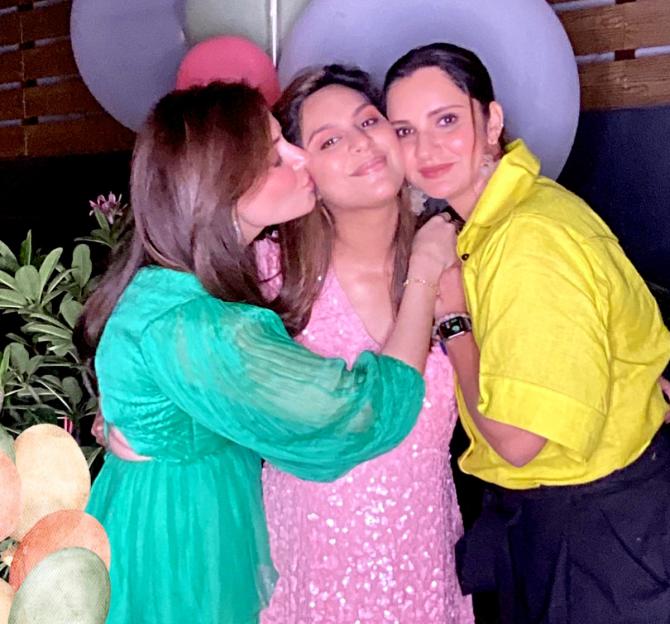 Upasana is close friends with singer Kanika Kapoor and tennis legend Sania Mirza.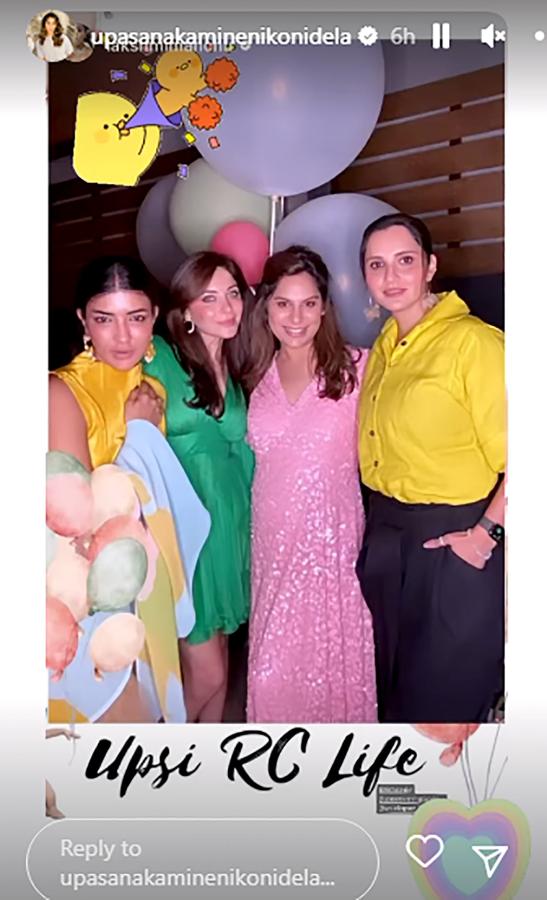 Lakshmi Manchu joins in.
Ram Charan and Upasana wed on June 14, 2012 and announced their pregnancy in December 2022.